Union budget: Centre pours cold water on Telangana government's hopes, rejects all demands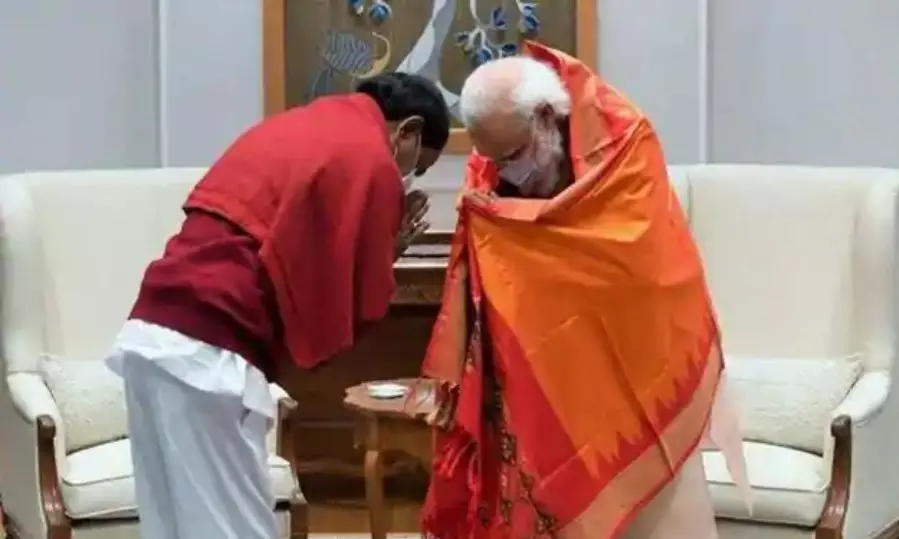 Hyderabad: Union Budget turned to be a damper for Telangana as Centre has not accepted any major demands or requests from the state government.
Finance minister Nirmala Sitharaman's budget speech lasted for nearly one hour and 50 minutes. However, there was no mention about Telangana State or any project or budget allocation to Telangana State in her speech.
State government heads and finance department officials who watched Nirmala's speech eagerly for one hour and 50 minutes live on TV were left disappointed as she took the names of several states but not Telangana.

What made government heads and finance officials more dejected was Nirmala took the names of the Southern States such as Tamil Nadu, Kerala, Andhra Pradesh, but there was no mention of Telangana. When Sitharaman held a pre-budget exercise with all the States last month, Telangana government has put forth a long wishlist.
It sought the release of a Rs 723 crore grant recommended by the 15th Finance Commission.It also sought Rs 900 crore Backward Regions Grants Funds (BRGF) to backward districts of Telangana taking into account the formation of new districts in Telangana in 2016 and BRGF funds should be extended for another five years.
It sought an increase in FRBM limit by 2 percent of GSDP to enable it to borrow more to mobilize funds for welfare schemes and development programmes.

Another Rs 750 crore was sought for augmentation of Hyderabad sewage network and Rs 240 crore for Hyderabad strategic Nala development programme to prevent flooding in the city. Rs 750 crore was sought for creating an underground drainage system in 57 municipalities across the state.

The revival of the ITIR project (Information Technology Investment Region) granted by previous UPA government to Hyderabad, which was subsequently put on hold by NDA government.

Metro Neo project for Warangal was sought by allocating Rs 201 crore. The state government had also requested sanctioning of Mega power loom cluster at Siricilla by allocating Rs 50 crore.

Funds for Kaleshwaram lift irrigation project, Mission Bhagiratha, Mission Kakatiya were also sought.