Trashing your old mobile phone? Donate it to Vikarabad Govt school for marginalized students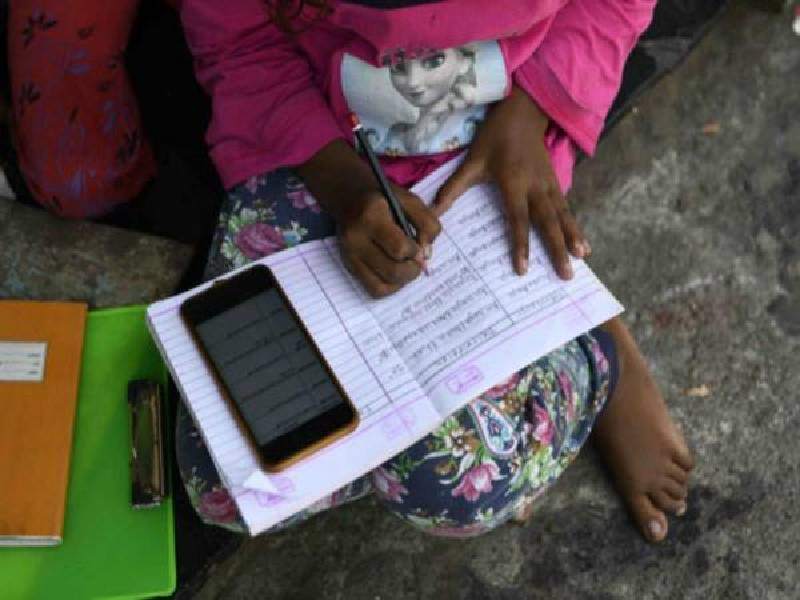 Vikarabad: Attention mobile phone users! Next time you want to buy a new model, ensure you donate your old mobile phones to schools for marginalized students.
With online classes starting in a few days time, principal of Telangana Social Welfare Residential School (Girls) in Mominpet, S Anitha has put out a unique public appeal for the donation of old phones.
These devices will be used by students from marginalized communities to access online classes, e-content, and became part of digital education.
A total of 600 girls are currently enrolled at the school in VIkarabad district. Due to the Covid-19 pandemic, they had to go back home in March. Since then, the state's residential schools have come up with a model of village learning where kids gather and teach each other.
However, even with this form of learning, Anitha says that the accessibility of a mobile phone becomes necessary.
"Until now students were able to teach each other. But with the government directing that classes have to start, it is now important that the students are able to access videos and e-content," she says.
The government-run residential welfare schools enroll students from marginalized backgrounds and offer them an all-round education with boarding and lodging. Since the students have had to go back home, they have been stripped of the opportunity to engage with education the same way, because they cannot afford digital devices.
Since the school does not have enough funds to purchase mobile phones for students, they have issued an appeal requesting citizens to donate old mobile phones.
"If anybody has a used but functional smartphone, which they may want to discard, we would be grateful if they could donate them for the cause of a student's seamless shift to online education. A basic model smartphone with regular display and sound is enough," Anitha adds.
She notes that the shift to digital education has the risk of students dropping out, but it is their duty to engage them with every means possible. Until now, they have received 150-200 smartphones, but are hoping to get more by the time classes start.
"We conduct classes through T-SAT network also, but procuring a mobile phone is definitely easier than a television set. Our second mode of education, the village learning system, also needs a smartphone. And it is not just the core subjects we aim to teach them through digital classes, but also inform them about recent developments in the world," Anitha adds.
She says the pandemic has created a lot of problems for young students. "Any help from willing citizens can re-inculcate an interest for learning in them," she says.
Citizens who are willing to donate an old device, can contact Anitha on 7995010632.