Hyderabad: Cyberabad Cyber Crime Police on Monday arrested two persons for cheating unemployed youth on the pretext of providing jobs in MNCs in Hyderabad and Bangalore.
Identified as Souta Ramaraju and Kasagani Srinivas, they were posting fake job advertisements on Facebook and other social media networks to lure job seekers.
Based on a complaint from Chidambara Rao. police registered a case. Roa in his complaint said while he was in search of a job, he saw an Ad on Facebook and contacted Ramaraju.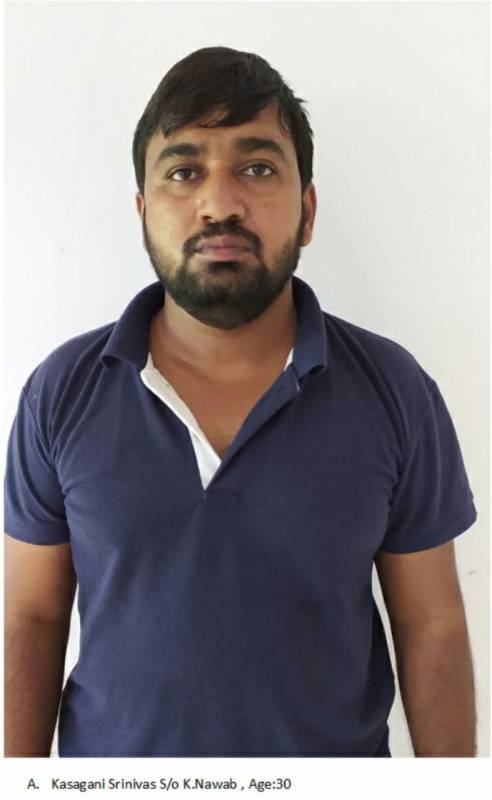 He said he was asked to pay an amount of Rs.3, 15,000 for the job. Accordingly, he transferred the money into the bank account. After paying the amount, Ramaraju stopped responding to his calls. He requested police to take against Ramaraju and his two associates B. Jaya Chandra and Srinivas Kasagani.
Police immediately swung into action and arrested Souta Ramaraju and Kasagani Srinivas.  B. Jaya Chandra is on the run.
During the investigation, police found that Souta Ramaraju is a native of Mahboob Nagar who used to post fake job Ads of L&T and Wipro on his Facebook account.
He used to collect documents and charged a huge amount from unemployed youth with a promise to provide jobs. It was found that he introduced Roa to Jay Chandra and projected him as a Senior Software Engineer in Bangalore.
He assured the youth that he will arrange a job in MNC through known sources. He shared his bank account details to the victim for transferring the amount.
Another accused Kasagani Srinivas, who is a native of Khammam district, was introduced as Senior Software Engineer at UHG Global Company, Hyderabad. He too would make a false promise of adjusting youth in Wipro, L&T, and other companies through known sources.
The investigation also revealed that modus operandi of the accused involved posting fake job Ads on Facebook accounts. Whenever any interested job seeker approached them, they would offer a good job in MNC companies in Hyderabad, Bangalore and Mumbai. Once the interested job seeker showed interest, they extract a good amount from him.