Two killed, four injured after lorry hits moving vehicles on NH 16 at Hanumanthawaka junction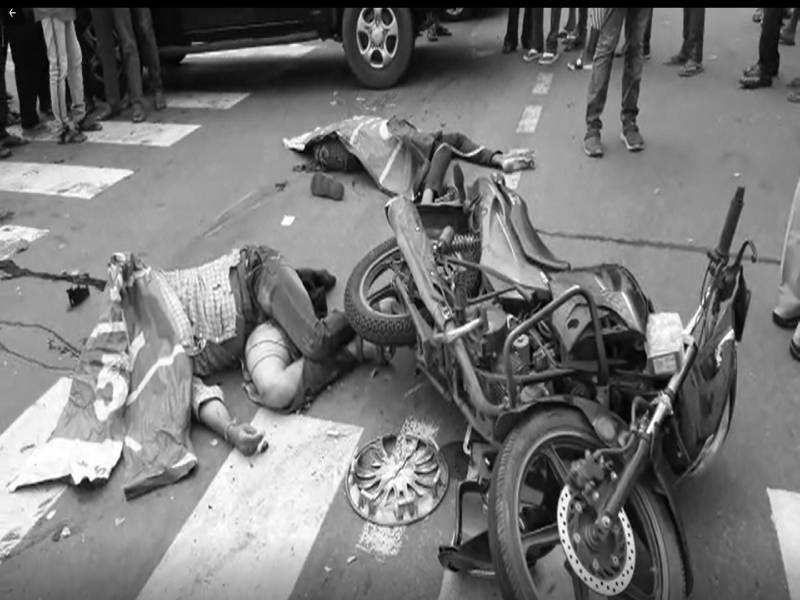 Visakhapatnam: Two motorcyclists were killed and four others injured when a lorry rammed into moving vehicles on the National Highway at Hanumanthawaka junction in Visakhapatnam on Sunday.
The deceased were identified as P Ramu, 29, of Vizianagaram district and Ramakrishna Raju, 28, of West Godavari district.
Police said that the incident took place when the driver of the plastic sheets-laden lorry, which was heading towards Vizag city from Kolkata lost control and rammed into two bikes, two cars, and one auto-rickshaw on the highway.
Two persons, who were on motorcycles, died on the spot, while four traveling in an auto-rickshaw suffered injuries.
The accident led to a traffic jam for over 40 minutes on the busiest junction of the NH-16 stretch in Vizag city. Police immediately shifted the injured persons to government hospitals for treatment. Bodies of the deceased were shifted to King George Hospital for post mortem.
Police have registered a case against the lorry driver. Transport department officials will examine the condition of the vehicle to ascertain the reasons behind the brake failure.