Vanasthalipuram man Madhusudan died of Covid, but quarantined family not informed: Health Minister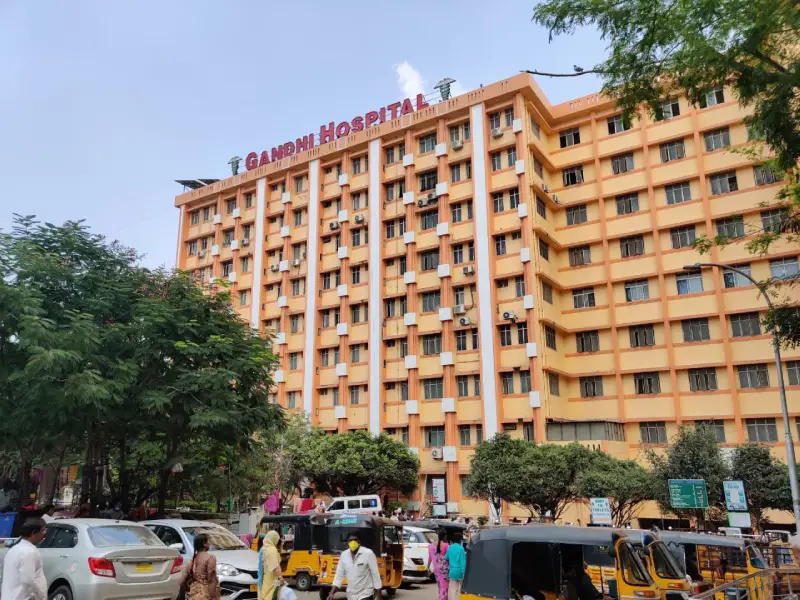 Hyderabad: As the controversy continues to rage over the missing Covid patient from Gandhi hospital, health minister Etela Rajender clarified the allegations surrounding the issue. He said that though the patient had died on May 1, his wife and children were not informed, as all of them were under treatment for Covid and their close relatives who were informed about the death, said that they may slip into shock if they know about the death of their father.
Accordingly, based on the suggestion from the close relatives, the cremation was completed by the department concerned and as per the protocol in the case. He denied allegations of the patient's wife that the hospital authorities did not take their consent and that they were not responding to their queries.
Speaking to the media about the incident, the minister said, "In the beginning, when persons were tested positive for Covid-19, own family members were also not in a position to come close to the person. Further, there were a lot of difficulties in performing final rites to the persons dead due to Covid-19. It is sad that people are blaming the efforts put in by the government authorities."
Madhusudan's father, Eshwaraiah, came to the hospital on April 29 and died on April 30. Immediately his wife, children and grandchildren and five other close relatives, who were primary contacts, were traced and tested. The whole family, including Madhusudan, tested positive and they were admitted to hospital immediately and treatment began.
At the time of admission to the hospital, Madhusudan was suffering from severe pneumonia and he was put on ventilator immediately on April 30, but he succumbed the next day.
Since we cannot hide this fact, first hand information was shared to the police and revenue authorities and their relatives were also informed. The body cannot be preserved in the freezer and funeral also cannot be held. So, after consulting the close relatives, the cremation was conducted as per the protocols. Not only this death, all persons dying due to Covid-19 were treated in the same manner.