`Home they brought warrior dead': Chittoor resident Lance Naik Sai Teja among 13 slain in crash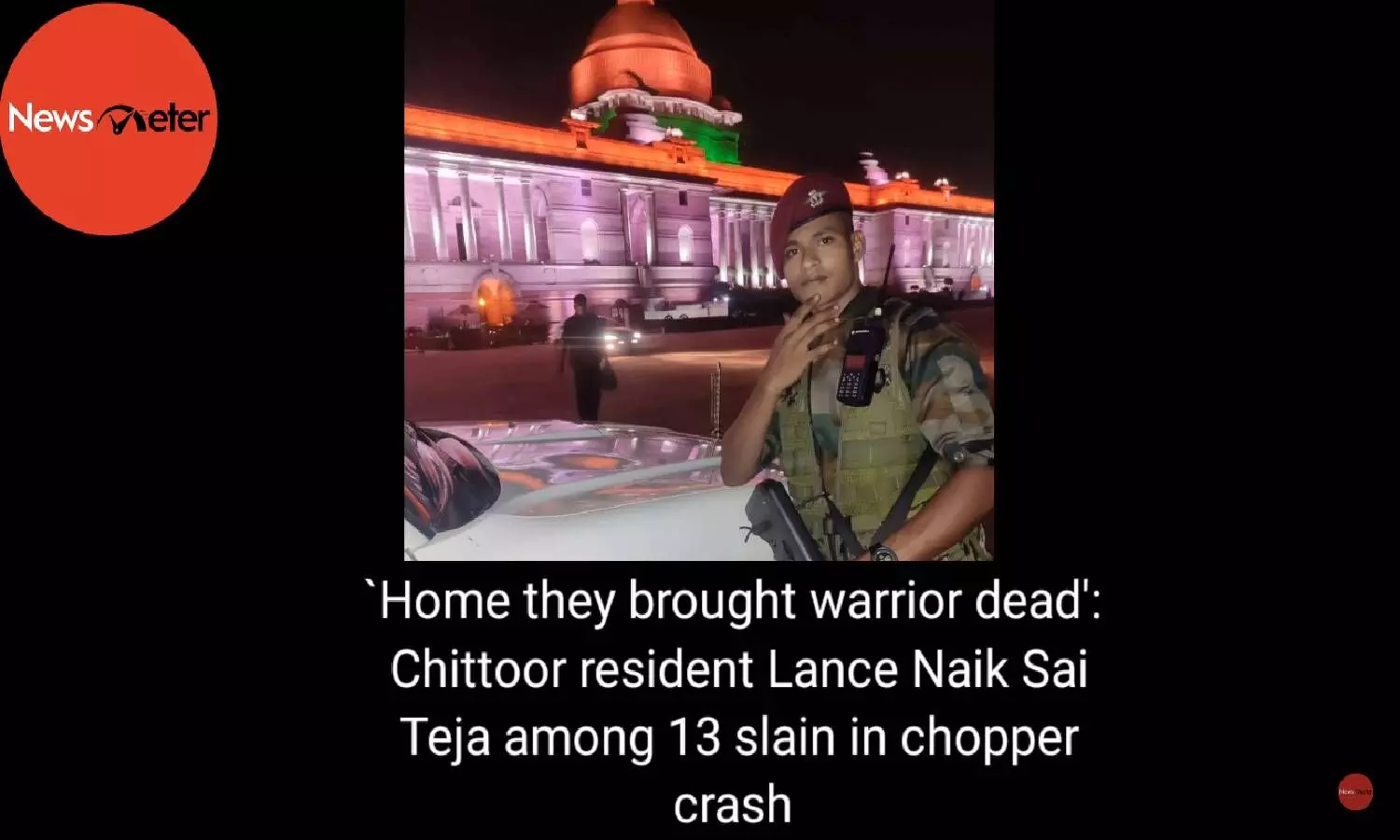 Lance Naik Sai Teja, serving as Personal Security Officer (PSO) to Chief of Defence Staff General Bipin Rawat died was among 13 people killed in the helicopter crash at Coonoor in Tamil Nadu. The aircraft was on its way from Sulur IAF base in Coimbatore to Defence Staff College in Wellington.
Hailing from Yeguva Ragada-Chittoor AP, Sai Teja, 27, is survived by a wife and 2 children. His brother is also in the army and is currently posted in Sikkim. His parents are farmers at Madanapalle- Kuru Bala Kota In Chittoor district. Naik Sai Teja joined the Indian Army in 2012. "Lance Naik Sai Teja, belongs to Regada village of Kurabalakota Mandal.