Hyderabad: Violent clashes rocked Dachepalli- Pondugula border on Thursday night when police resorted to lathi-charge to prevent a group of people from crossing into Andhra Pradesh from Telangana.
The incident occurred when a group of people tried to cross the border. Police immediately swooped on them and pushed them back. Angry people later pelted stones at the police which resorted to lathi charge. The ding dong battle continued for a few hours.
A video reportedly shot by a journalist showed AP police mercilessly beating up women and elderly people. Additional forces were mobilized to push people back to Telangana, especially those who refused to quarantine.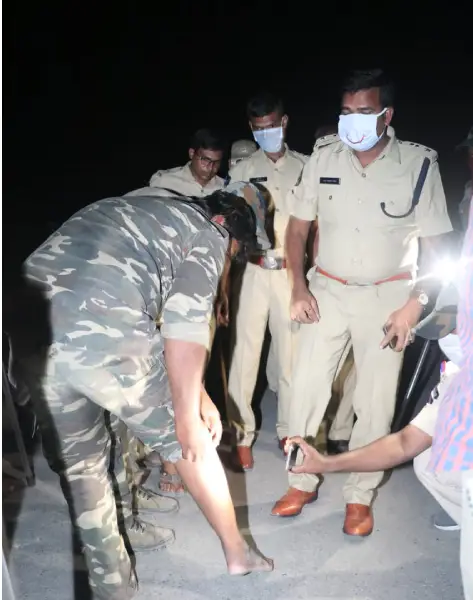 The act has evoked criticism on social media with netizens calling it brutal and abuse of power. Cops were seen chasing women in the dark.
Police said hundreds of people, who hail from Andhra Pradesh but live in Hyderabad, tried to return home given the 21 days lockdown. However, police prevented them to enter AP. Subsequently, they camped at interstate borders at Pondugala village.
The AP Police said people would be allowed only after they undergo quarantine.  However, only 27 persons agreed to undergo isolation.
Later police proposed to send 27 persons to Narasaraopet and Macherla quarantine facilities. Other people, however, refused to be quarantined and continued to camp at Dachepalli.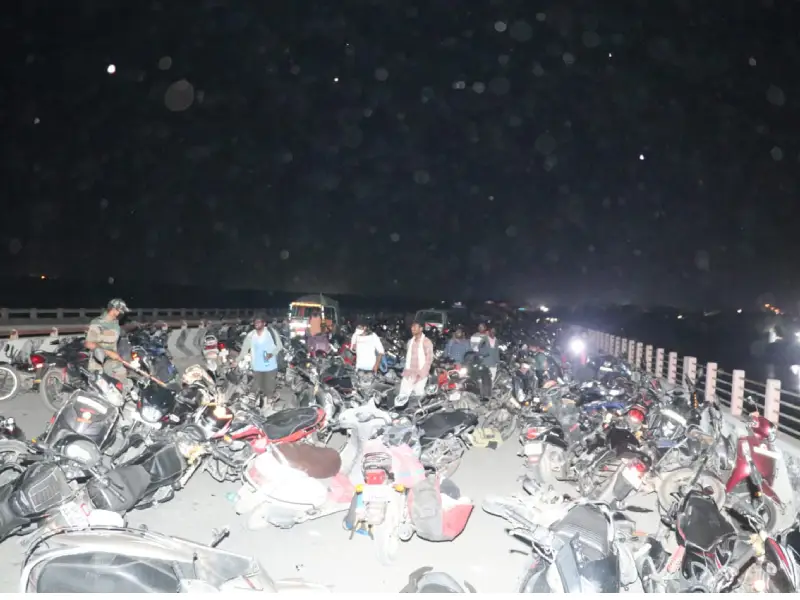 Police said on March 26, about 70-80 cars and 200 motorcycles arrived at the bridge and wanted to cross the border.
Later in the evening, there was a heated argument between police and people. "The argument turned violent and protesters pelted stones at the cops. Two AP policemen sustained head injuries. Police had to use lathi-charge to disperse the crowd.  Most of the people do not have passes," said a senior AP police officer.
AP Director General of Police Gautam Sawang described the incident as unfortunate. "The two governments negotiated an agreement. We set up the quarantine facility.  But people tried to cross the border and attacked the police", he said.