An image of the purported birth certificate of Barack Obama was shared on Facebook claiming that former US President was born at Coast General Hospital in Mombasa, Kenya.
https://m.facebook.com/PresidentDonaldJohnTrump2020/photos/a.893514871005064/1163250577364824/?type=3&theater
Below is a picture of the fake birth certificate.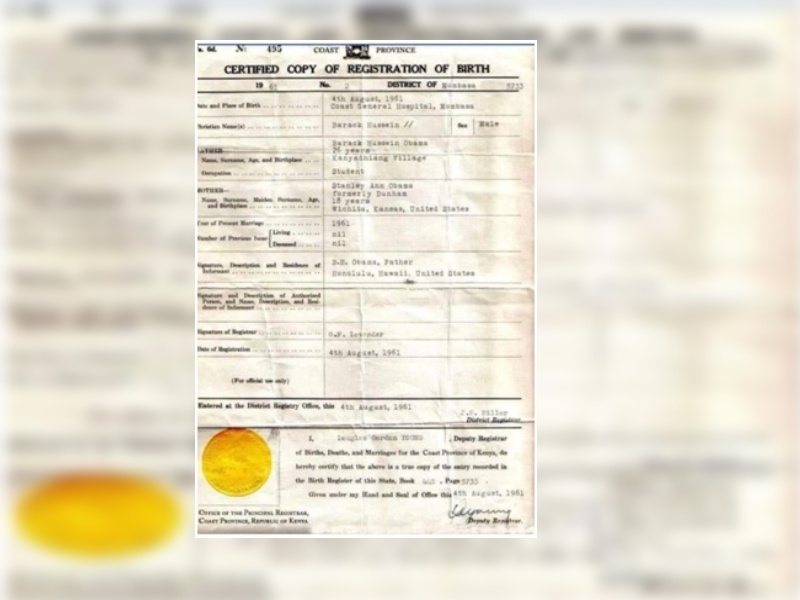 FACT CHECK:
The birth certificate stating Obama was born in Kenya is FALSE and the certificate is a hoax.
Obama was born on August 4, 1961 at the Kapiʻolani Medical Center for Women & Children in Honolulu, Hawaii, USA.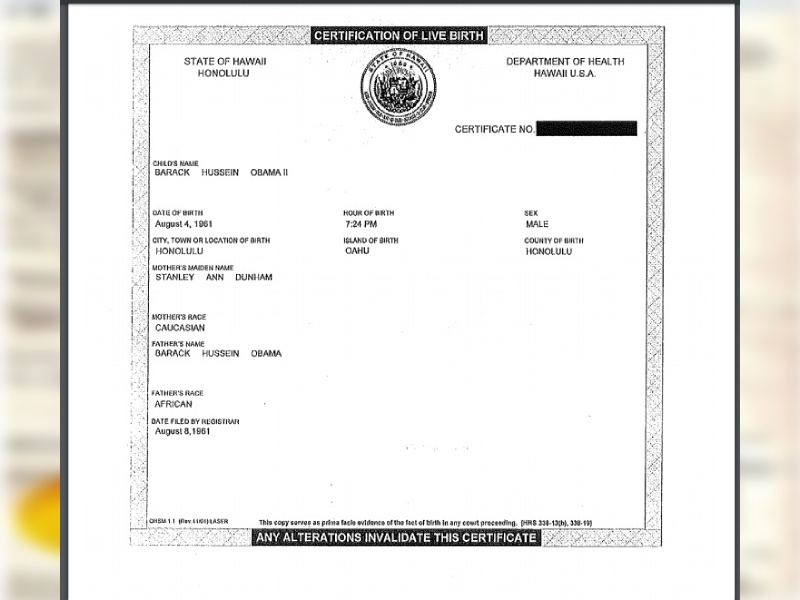 This long-standing false claim has been circulating online since 2008 and has been debunked several times. The claim recently resurfaced after Malik Obama, Barack Obama's half-brother, tweeted an image of the forgery asking, "What's this?"
According to 'Reuters',' the birth certificate has a gold seal in the bottom left corner that is similar to a faux website 'Republic Of Kenya Birth Certificate'.
The website uses a copy of David Jeffrey Bomford's birth certificate that was issued in South Australia in 1959, as its template, to make fake certificates, as the folding lines and certificate number are identical.
Examples of "certificates" generated via this site are visible here.
The fake certificate also wrongly states that Kenya was a republic in 1961. It became a republic in 1964.
Barack Obama denied these fake documents and had publicly posted his original birth certificate twice, once a short version in 2008, and a longer version in 2011 thus proving his birth in Hawaii. The Hawaii Department of Health confirmed the authenticity of the certificate as well.
Therefore, the claim that Barack Obama was born in Kenya is false and the certificate is FALSE.
Claim Review :
birth certificate' claiming Barack Obama was born in Kenya
Claimed By :
social media users