East Godavari : Life has come full circle for visually challenged IAS officer Katta Simhachalam who was posted as an assistant collector (training) in Vizianagaram district of North Andhra Pradesh on Thursday.
A native of Gudapalli village of Mailikipuram Mandal in East Godavari district, Simhachalam was determined to overcome his handicap and make it big in society.
He cracked civil services in his first attempt in 2014 when he got 1212 rank. Not satisfied with his performance, he again appeared for civil services in 2019 and obtained 457 rank.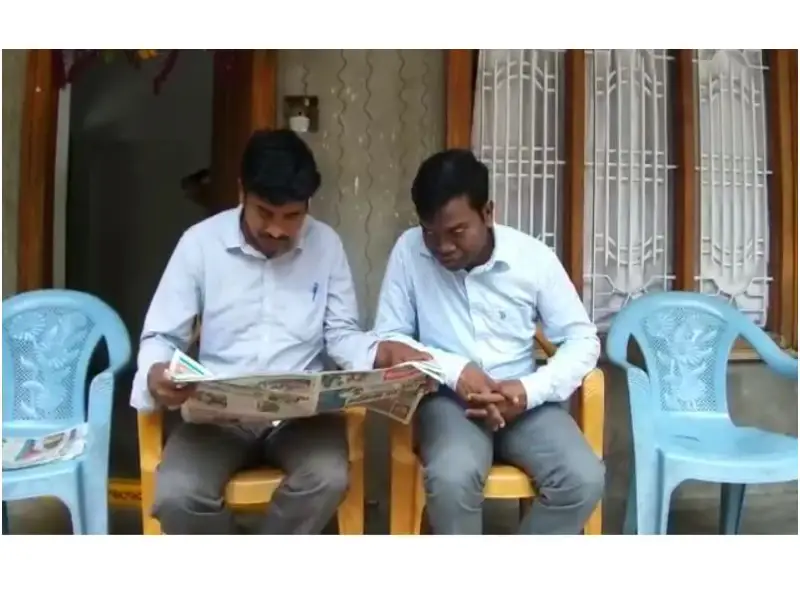 The order for his posting was issued on Thursday. "God is kind to me. He gave me an opportunity to serve my family and the society," Simhachalam said.
Coming from an economically backward, he had completed a Bachelor of Arts before giving civil services a shot. "I am emotionally rich and that has always supported me to overcome the disability. Family support, technology, and attitude are the key to overcome any disability. The disabled person himself needs to be optimistic and set certain goals," he added.
Several people congratulated Simhachalam for his achievement. They also expressed hope that Simhachalam will emerge as a great officer and serve the people with utmost devotion and compassion.