Vishakapatnam : Gopalapatnam police of Vishakapatnam have booked a criminal cases against LG Polymers India management, following the gas leak mayhem, that killed eleven and affected scores. On May 7th, tragedy struck Vizag city as gas leaked from the LG Polymers plant at the Gopalapatnam area. Andhra Pradesh officials have reported that Styrene is the chemical that leaked from the LG Polymers plant in Vizag on Thursday morning.
The Gopalapatnam police were acting on a complaint filed by Village Revenue Officer, M V Subba Rao. The complainant said, "On May 7th, at around 3.30 AM gas emanated from LG Polymers India located in RRV Puram Cluster of Gopalapatnam. Following this the surrounding villages were affected. This has endangered human life in Vishakapatnam. Due to the fear all the villagers ran to the fields, roads in search of a safe place. The gas leak has killed eight and scores are affected. I request police to take action'.
The police have a booked a criminal case against the LG Polymer management. A case under sections 278 (Making atmosphere noxious to health) 284 (Negligent conduct with respect to poisonous substance) 285 (Negligent conduct with respect to fire or combustible matter) 337 (Whoever causes hurt to any person by doing any act so rashly or negligently as to endanger human life) 388 (Extortion by threat of accusation of an offence punishable with death or imprisonment for life) of Indian Penal Code.
Meanwhile the State Human Right Commission (SHRC) have taken suo-moto of the incident, the body has served a notice to Andhra Pradesh government.
Who owns LG Polymers?
The company has five directors, namely Poorna Chandra Mohan Rao Pitchuka, Chan Sik Chung, Hyun Seok Jang, Sunkey Jeong, Byungkeun Song and one key management personnel, Ravinder Reddy Surukanti.
Pitchuka was the director of the company in June, 2018, and he was replaced by Sunkey Jeong later. This is the only company in which Pitchuka, a native of Machilipatnam and an alumnus of Andhra University, has invested money.
Interestingly, one of the directors, Hyun Seok Jang, is the director of three other companies, two of them located in New Delhi and one in Mumbai. The companies are LG Chemical India Private Limited (New Delhi), LGC Petrochemical India Private Limited (Mumbai) and LG Chem Life Sciences India Private Limited (New Delhi).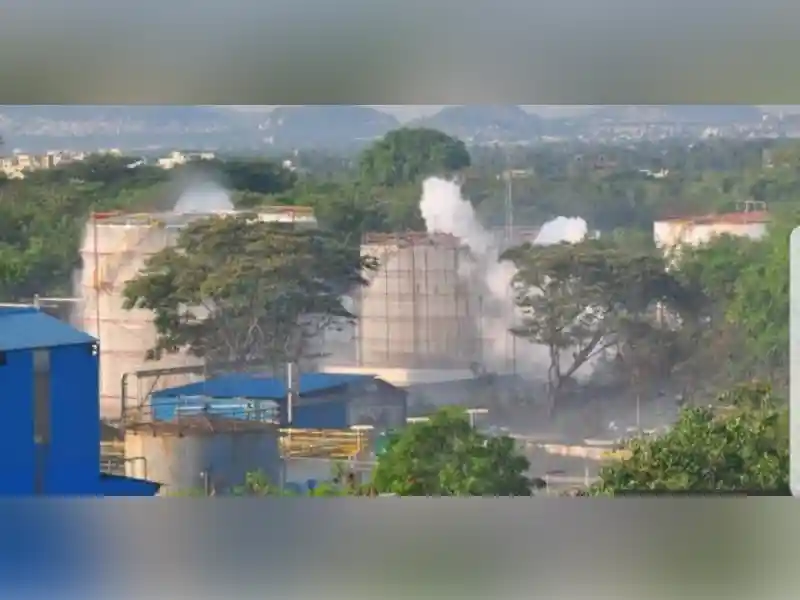 Does LG Polymers have environmental clearances?
In January 2018, LG Polymers obtained environmental clearance from the AP Pollution Control Board for expanding their company from producing 415 tonne of chemicals per day to 655 tonne per day, at an extra cost of '168 crore. These include polystyrene and expandable polystyrene, both using hazardous chemicals for its manufacture. This clearance is considered valid till December, 2021.
However, later in May 2019, the State-Level Environment Impact Assessment Authority (SEIAA) pointed out that LG Polymers was functioning without a valid environmental clearance. It stated that no clearance was obtained by the company regarding 'petrochemical based processing' in schedule to the EIA notification, 2006." But the company maintained that the clearance from APPCB is valid enough to continue operations.
In the wake of Covid-19 lockdown, after the first phase of lockdown ended on April 14, 2020, the company also managed to secure permission for functioning citing that it was an "essential" industry.