Vishakapatnam: Nineteen year old A Chandra Mouli, a young student pursuing MBBS is among the eleven dead in Vizag, following the gas leak from LG Polymers India.
The state health authorities have confirmed,that, out of eleven, eight were brought dead to the hospital. The decease have been identified as Appala Narasamma (45) Kundhana Shreya (6) A Chandra Mouli (19), CH Gangaraju (48) R Narayanamma (35) , N Grishma (9), Meka Krishna Murthy (73).
As per reports, the leakage started around 2.30 am from LG Polymers plant at RR Venkatapuram village, Visakhapatnam, in Andhra Pradesh. Due to the gas leak (Styrene Monomer) , people living in over 4-kilometer radius suffered from vomiting and breathing problems. Panic gripped the area as people ran out of their houses for safety.
Over 193 patients are admitted to the casualty ward in King George's Hospital in Vishakapatnam, of which 44 are children. While 66 other are admitted to private hospitals and 57 to community health centers. In total, 316 are under treatment.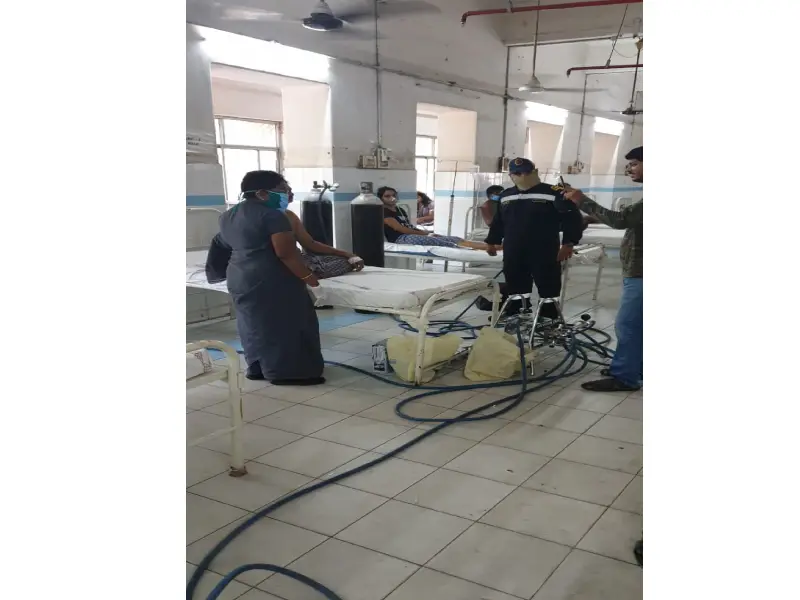 The state officials informed that, evacuation of residents living in the vicinity to LG Polymers India chemical plant has been completed. The government has appealed to the people not to panic. 'The state is on high alert after the gas leakage from plant in RR Venkatapuram village, Visakhapatnam, in Andhra Pradesh on Thursday. The incident took place in the wee hours of Thursday when people were still in their sleep. A National Disaster Response Force was pressed into the service for rescue operations. People who fell unconscious and those with breathing difficulties were brought to the King George Hospital and other private hospitals in the city, said State Tourism Minister Avanti Srinivas.
Visakhapatnam Metropolitan Region Development Authority (VMRDA) Chairman Dronamraju Srinivasa Rao added, "Rescue measures begun in the early hours after the incident was reported. About 200 members have been brought to hospitals , one child was found dead. In the initial days of establishment, the company used to be in the city outskirts but over the years with constant growth, it eventually came under heart of the city and thus the incident left a major impact. The situation is slowly falling under control and the rescue teams are searching every house to locate the stranded people."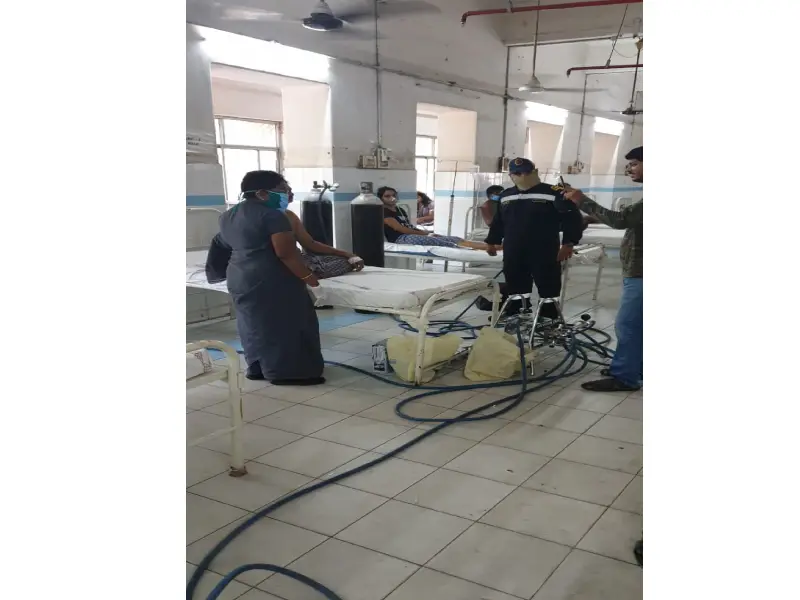 Meanwhile the, Indian Navy Eastern Command, has provides 5 more portable multifeed oxygen manifolds sets to King George's Hospital in Vishakapatnam. Technical teams from Naval Dockyard Visakhapatnam have been deployed at the hospital to assist in quick installation of equipments to provide oxygen supply patients .
The Portable Multifeed Oxygen Manifold system was designed by NDV to enable one jumbo size Oxygen Bottle to supply Oxygen to six patients concurrently for COVID-19 Pandemic. 25 such sets were provided to District Administration for use in COVID Designated hospitals earlier.