Ward boy injured after attendants allegedly attack staff at Mahabubabad government hospital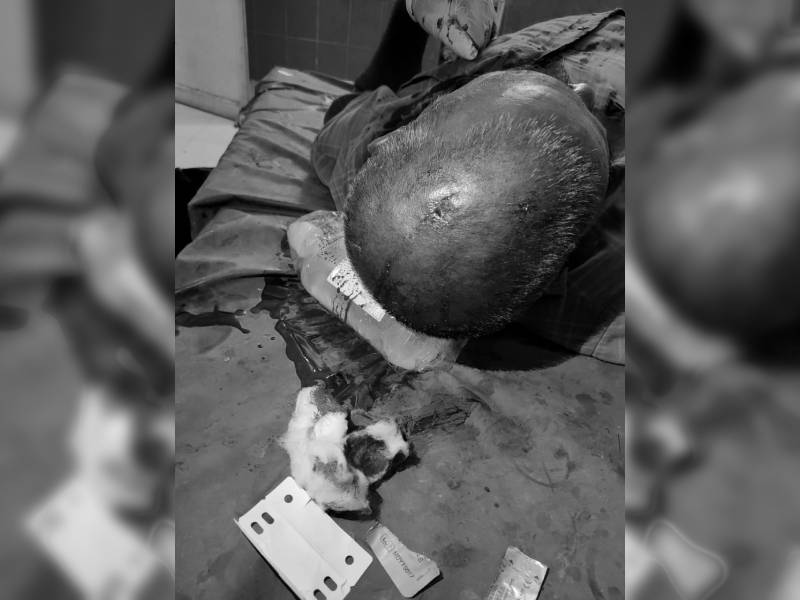 Mahabubabad: Tension gripped Government Area Hospital at Mahabubabad district when a patient's attendants allegedly assaulted the staff on late Sunday night.
A staffer sustained severe injuries in the attack. The altercation broke out when staff told the attendants to wear face masks. This angered the people who went berserk and attacked the staff.
The medical fraternity has condemned the incident and demanded strict action against the attackers. Police have registered a case and launched a probe.
According to hospital sources, a patient was brought to the Casualty for treatment on Sunday night. He was accompanied by a group of youth. While entering the premises, the security personnel asked them to wear masks.
But they were not in a mood to listen and picked up an argument with the security staffer. As he insisted on wearing masks, it led to an argument. Ward boy, supervisor, and other staff rushed to the spot and tried to calm the tempers.
However, attendants tried to assault the security staff. When the ward boy and the supervisor tried to rescue the security personnel, the group of youngsters went berserk. They rained blows on the ward boy leaving him in a pool of blood. Later, he was shifted to the hospital for treatment.
Police is looking into the matter and trying to identify the attackers.