Hyderabad: News related to fake currency notes and coins has started circulating on the internet after Demonetisation drive in 2016. Usually, these types of news are viral in their nature and resurface again and again on the internet.
NewsMeter received a request to fact check an image of Rs 350 note which is circulating on WhatsApp.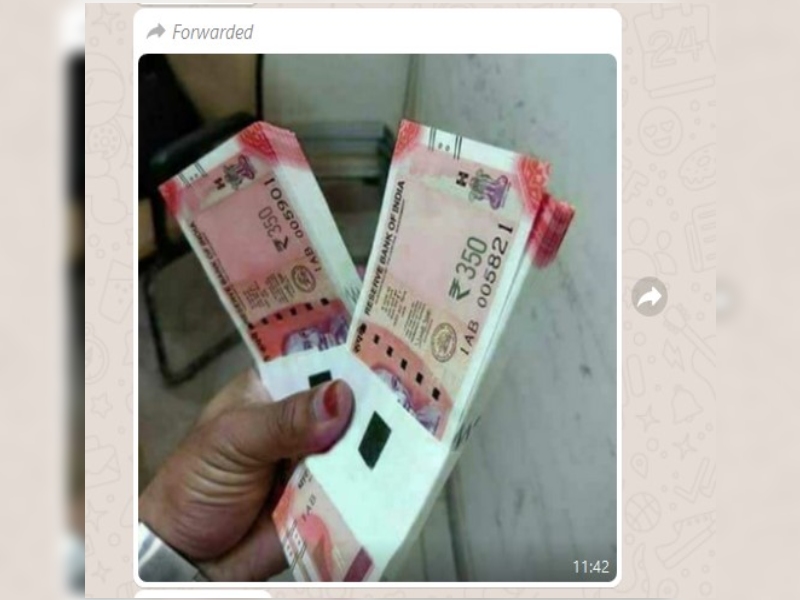 Fact check:
The image of a new Rs 350 note that is circulating on WhatsApp is NOT REAL.
To verify the claim of new Rs 350 notes, we accessed the official RBI website. In the list of legal tender notes, we did not find any currency note in the denomination of Rs 350.
Upon reverse image search, NewsMeter came across several fact-checked articles on the same claim published at different times from 2017 till recently. They have concluded that this picture is a photoshopped image of Rs 200 note where the number 200 was erased and 350 was pasted in that space.
This claim was verified by fact-checking websites at different times. Smhoaxslayer verified this claim in 2017; News Mobile and Factly in 2019; and The Logical Indian in July, 2020.
So, the photoshopped image of the Rs 350 note has been resurfacing on the internet since 2017, and it is NOT REAL.