Vijayawada: Speculations are rife that the YSRCP government, led by Y.S. Jagan Mohan Reddy, would forge an alliance with the BJP-led National Democratic Alliance (NDA) at the Centre.
Andhra Pradesh Chief Minister Y.S. Jagan Mohan Reddy is scheduled to fly to Delhi and meet Prime Minister Narendra Modi on October 6 which is lending credence to the speculations.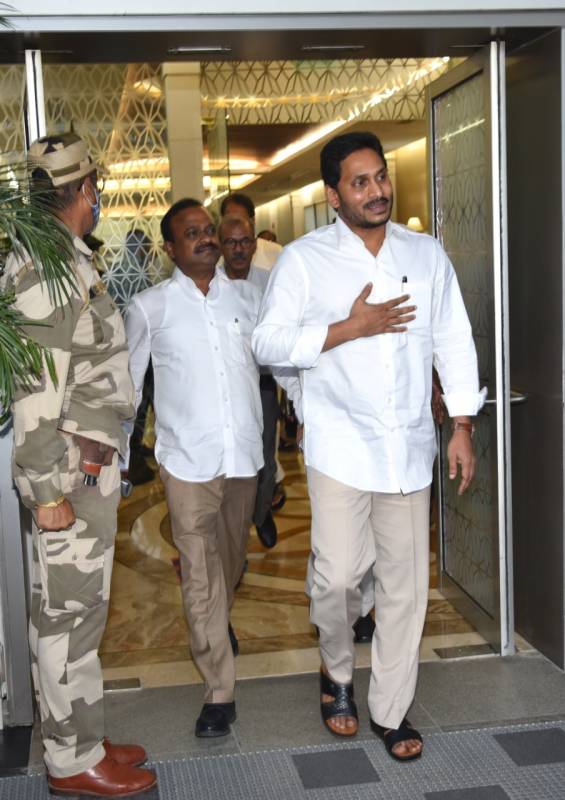 This apart, a tweet by a popular research organisation, VDP Associates, on Monday saying: "BJP has reportedly offered two Cabinet and one Minister of State Independent charge to YSR Congress party and Jagan was asked to rush to Delhi for exclusive talks with Narendra Modi."
Sources said that Jagan Mohan Reddy is expected to leave for New Delhi on Monday evening and meet Narendra Modi on Tuesday to discuss YSRC joining the BJP-led NDA government. In any case, the modalities of the alliance will be decided by this week-end.
The BJP has decided to increase its strength in the Rajya Sabha to enable hassle-free passing of various Bills in the coming days. Modi has taken this decision apparently in the wake of various allies quitting the NDA in the recent past.
The Shiv Sena party had severed ties with the BJP after the Maharashtra elections. Recently, NDA's oldest ally, Shiromani Akali Dal in Punjab, parted ways following a difference of opinion over the controversial agriculture Bills in the Parliament. On Monday, Lok Jana Sakthi, led by Ram Vilas Paswan, also announced quitting the NDA.
Though the BJP has an absolute majority in Lok Sabha, it still needs the support of alliance partners in the NDA for smooth passing of bills in the Rajya Sabha. The BJP will lure new allies such as the YSR Congress party in Andhra Pradesh, which has 22 Lok Sabha members and six Rajya Sabha members, for support in the Rajya Sabha.
As Modi has to fill the vacancies in the Cabinet caused due to quitting of its alliance partners, he might offer the same to the YSRC MPs. However, the YSR Congress party leaders are tight-lipped about Jagan's tour to Delhi.