Hyderabad: Hyderabad Traffic police once again extended help in transporting a live organ by providing non-stop movement to the ambulance carrying the organ on Thursday.
The Hyderabad Traffic Police arranged Green Channel for transportation of live organ (Heart) from Yashoda Hospital in Secunderabad to Care Hospital in Banjara Hills.
With the help of the traffic police, 9.7 kms distance between Yashoda Hospital Care Hospital was covered in just 12 minutes. The medical team carrying the live organ left at 9:31 am from Yashoda Hospital and reached Care Hospital by 9:43 am.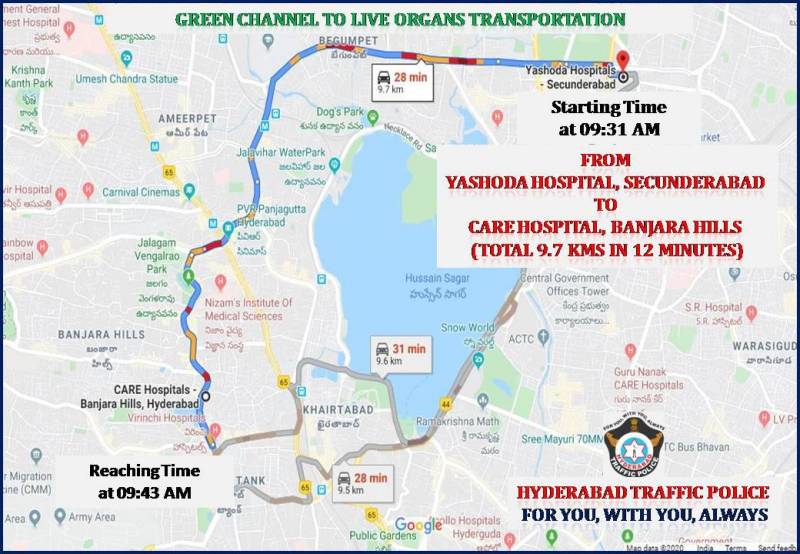 The efforts of Hyderabad Traffic Police in the transportation of the heart were applauded by the management of Care Hospital, Banjara Hills, Hyderabad as it would help in saving one precious life, said Mr Anil Kumar, Additional Traffic Commissioner.
This is not the first time when Hyderabad traffic police (HTP) has helped hospitals and individuals in transporting live organs for successful organ transplantations in the city. In the year 2018, HTP has arranged Green Channel eleven times and 12 times in the year 2019.