New Delhi: A man opened fire at Jamia students, who were protesting against the Citizenship Amendment Act (CAA), injuring a student on January 30. The students were taking out a march from Jamia Milia Islamia University to Rajghat, when the firing happened at around afternoon.
The man was identified as 19-year-old Ram Bhagat Gopal Sharma. He is a resident of Jewar area of Gautam Buddha Nagar district in Uttar Pradesh. The police has arrested him, while further investigation is underway.
The injured student, named Shadaab Nazar, has been taken to All India Institute of Medical Sciences, (AIIMS), Delhi for treatment. The student of mass communication at JMI had been shot in his hand.
In the video, the man, who identifies himself as 'Rambhakt Gopal' can be seen saying "Yeh lo azaadi" (Here's your freedom) and firing at the protestors. Speaking to NewsMeter, Arjun Ramachandran, one of the protesting students said, "The man is visibly pro-CAA. He was saying stuff like 'Jamia walon ko azaadi chahiye toh, yeh lo azaadi' (If the people of Jamia want freedom, here it is). While some students tried to stop him and take the revolver from his hand, that was when he shot us."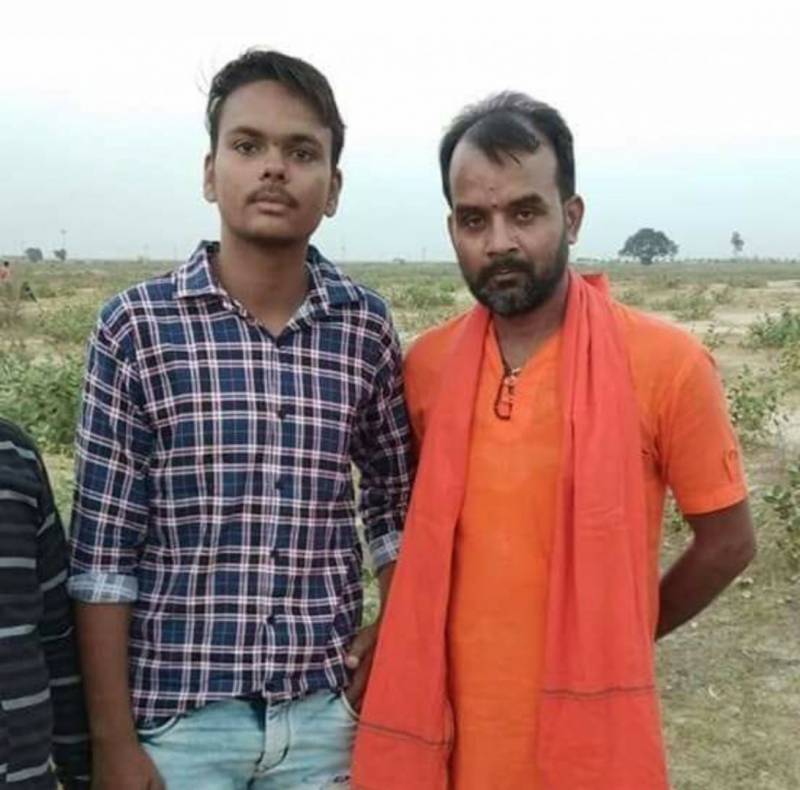 The video also shows the man, shouting saying "Delhi police Zindabad, Hindustan Zindabad."
The incident happens on the 72nd death anniversary of Mahatma Gandhi, ahead of Delhi elections.
Interestingly, 'Rambhakt Gopal' was constantly updating and posting videos of the march taken out by the students of Jamia. His Facebook wall revealed that he had gone live some time before the incident. One of his posts say, "In my final journey, please wrap me in saffron, with slogans of Jai Shree Ram". Another post said "I am the only Hindu here, there is no Hindu media here", and 'Shaheen Bagh, your game is over."
Earlier in December, violence had broke out at Delhi's Jamia Millia Islamia university during a protest against the citizenship law, where the police was found attacking Jamia students. In January, masked goons had attacked students and teachers at JNU, triggering nationwide outrage and protests.
Hyderabad MP Asaduddin Owaisi calls incident 'inhuman'
Condemning the Jamia firing, the parliamentarian from Hyderabad Asaduddin Owaisi lashed out that the government and Delhi police. "It happened today, when we were remembering terrorist Godse's murder of Gandhi. When students were going to march to mark the event. Such cowardice does not scare us. The protests will go on," he said on Twitter.
. @DelhiPolice What happened to the bravado that you showed in #Jamia last month?

If there's a prize for being 'helpless' bystanders, you'd win it every time. Can you explain why a gunshot victim had to CLIMB over a barricade?

Do your service rules stop you from being HUMANE? pic.twitter.com/LQpYWwEAaL

— Asaduddin Owaisi (@asadowaisi) January 30, 2020