YSRCP MP Raghu Ramakrishna Raju questions legal sanctity of show-cause notice issued by party member Vijaya Sai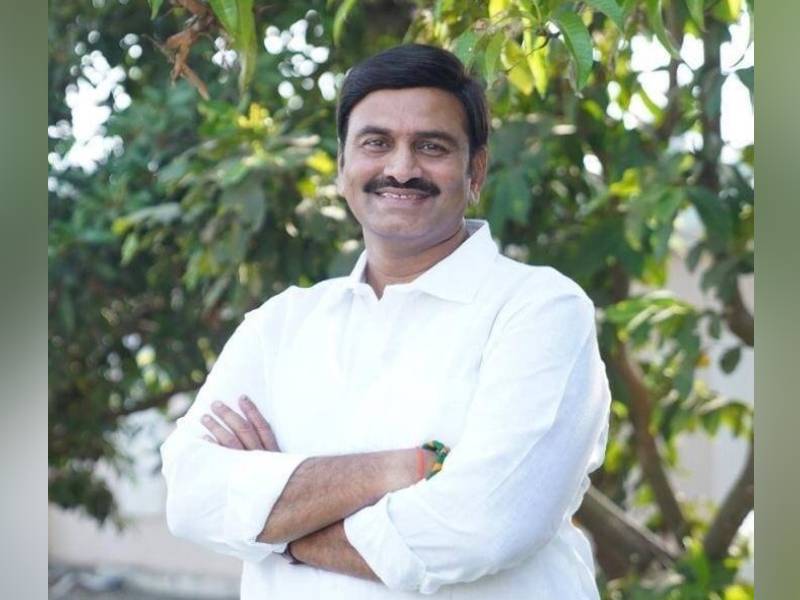 Vijayawada: Reacting to the show-cause notice issued by YSRCP Rajya Sabha member V. Vijaya Sai Reddy, the party's Narsapuram MP, Raghu Ramakrishna Raju Kannumuru, questioned the legal sanctity of the notice and asked if the YSRCP has an internal committee to deal with inter-party disciplinary issues.
On Wednesday, Mr. Vijaya Sai had issued a show-cause notice to the YSRCP's Lok Sabha MP, Mr. Raghu Ramakrishna Raju, for his criticism of the Andhra Pradesh government's schemes and policies. On 25 June, Mr. Raju, in a letter to Mr. Vijaya Sai, asked who heads the internal disciplinary committee of the YSRCP and sought to know if the said committee is recognised by the Election Commission of India.
In the letter, Mr. Raju said the show-cause notice lacked legal sanctity because it was served under the letterhead of the 'YSR Congress Party' instead of the party name 'Yuvajana Sramika Rythu Congress Party' which is the name registered with the Election Commission of India.
"Please be informed that Anna YSR Congress Party is another political party registered with the Election Commission of India. The commission had refused to register the name YSR Congress Party when we applied for the same on 6 May 2015. No request or communication was ever made to change the name of our party as per clause 9 Section 29A of the Representation of the People's Act 1951," he added.
Further, Mr. Raju sought to know in what capacity Mr. Vijaya Sai had sent the show-cause notice to him. "I am surprised to see you designating yourself as the national general secretary of our party which is registered as a state-recognised party as per para 6A of the Election Symbols Reservation and Allotment Order 1968," he said, adding, "Have you served this show-cause notice in the capacity of the national general secretary? If so, I doubt the authority vested to this chair with all regards as per the party constitution that was submitted by our party to the Election Commission of India."
Mr. Raju further said, "According to a by-law of the party, there should be a disciplinary committee constituted if we intend to call ourselves a political party. I would stand obligated to answer only upon establishing that there is a disciplinary committee and the procedure stipulated to and notified by the Election Commission were adhered to in word and spirit. If not, I may have to treat you unauthorised to address the communication and forced to take legal proceedings for misleading one and all."
Further, he said Mr. Vijaya Sai was causing harm to the party by violating the spirit of democracy. "With such actions, the purpose and objective of the Election Commission will be defeated if you sought to repeat this on specious and unreasonable grounds," he added.