Hyderabad: A native of Hyderabad is all set to become the first Indian to be airlifted from a foreign country for a surgery amidst the lockdown.
The man working at Bargam, Afghanistan had suffered from a hip injury and cannot move. The International Critical-Care Air Transfer Team (ICATT) picked him up from Bargam airport in their air ambulance and will land at the Hyderabad international airport on Tuesday at 07:40 pm.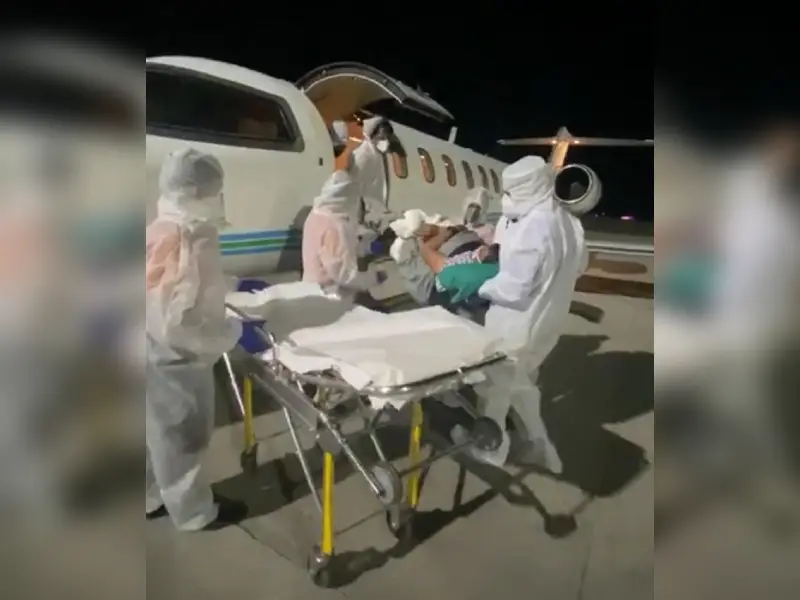 Dr. Ranjith Singh one of founders of ICCAI said, "While working in Afghanistan he sustained an injury which resulted in a fracture of his hip. Bargam doesn't have facilities to treat and delaying his treatment could leave him permanently disabled or even lead to death." The injury would have led to pulmonary thrombo or fat embolism.
Pulmonary thrombo is a condition when blood clots in an artery in the lung. The blood usually clots at the legs and extends up to the lungs. Fat embolism usually occurs when log bones of the body get fractured. Fat starts getting accumulated in blood vessels leading to blockage in blood flow.
Fhaim Hussain working with ICCAT said, "Air ambulance services are being availed all over India for a long time now. But this is the first time that amidst the lockdown, when there are strict restrictions on air travel, this has happened. The challenging part was to pick the patient from an US air base as there is also suspicion of terrorists hiding in that locality."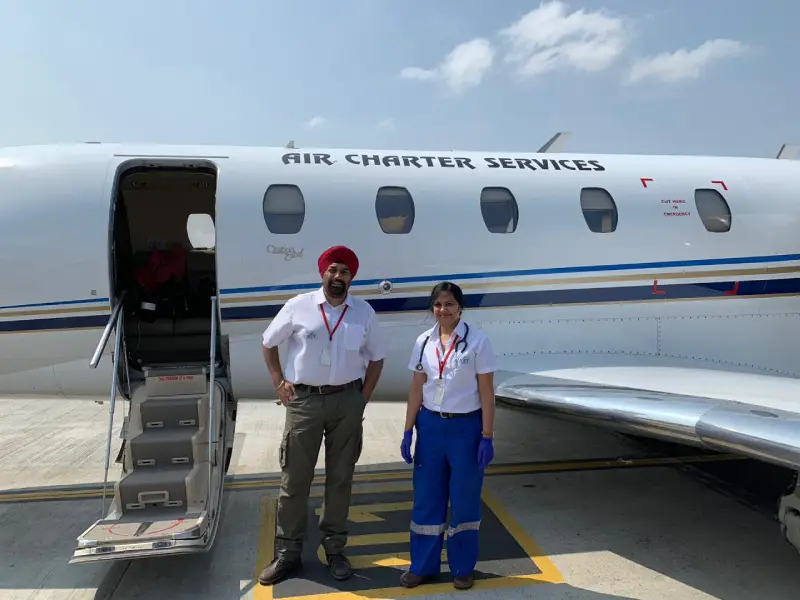 ICCAT had to get permission from five different ministries to evacuate the patient from Afghanistan. It took them four days to do so.
Hussain said, "We are bringing back one patient and set an example that many patients who need critical care can be air lifted during lockdown."
Dr. Rahul Singh and Dr. Shalini Nalwad both trained in UK launched these air ambulance services in Bangalore, Chennai and Hyderabad