Hyderabad: While Telangana has opened up supermarkets and shops on an odd-even basis amid the COVID-19 lockdown, there is still a high chance of social distancing norms being flouted. In order to avoid this, a team of five students from C.R Reddy College of Engineering in Eluru, Andhra Pradesh, has developed a wrist band that will warn an individual if someone gets too close.
Gopichand Raam Datt, a member of the group, said, "Even as the lockdown guidelines are eased, there is no guarantee that Corona virus will not spread. So, we still need to maintain social distancing. At present, we only have a prototype but we aim to convert it into a wrist band." The group has named the prototype Trinethra.
The team, comprising Gopichand, A. Vamsi Krishna, P. Chandrika, B. Anusha, and G. Kiran Kumar, finished the prototype in 10 days.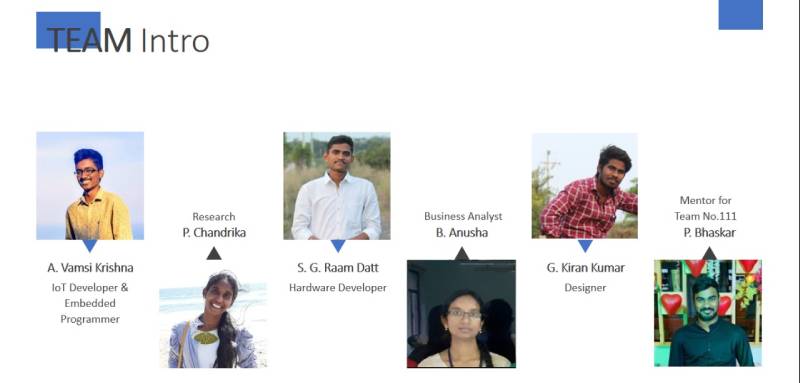 Gopichand said, "It can also send signals to the nearest police station if social distancing norms are flouted at a shopping mall or supermarket. Currently, we are focusing only on places that have proper entry and exit systems, so that people can collect the wrist bands."
The team plans to give the wrist bands to each individual who enters a mall or a supermarket. If the one-meter distance rule is flouted the band will set off an alarm which will remind people to maintain distance. "We wanted to make a small product so that it is easy for people to wear it," Gopichand said.
G. Kiran Kumar, in a video, said, "The wrist band will also measure the temperature and pulse of a person."
The students presented their innovation at the Telangana Information Technology Association hackathon.