Hyderabad: It's a research institute named after the first Education Minister of Independent India, Maulana Abul Kalam Azad. But its upkeep leaves a lot to be desired. Even worse is the run-down condition of the building in Public Garden where it is housed. Research scholars, who come here to carry out studies, have a difficult time locating books and manuscripts. The leaky roof and peeling plaster is a perpetual headache for the staff who are trying to protect this priceless heritage.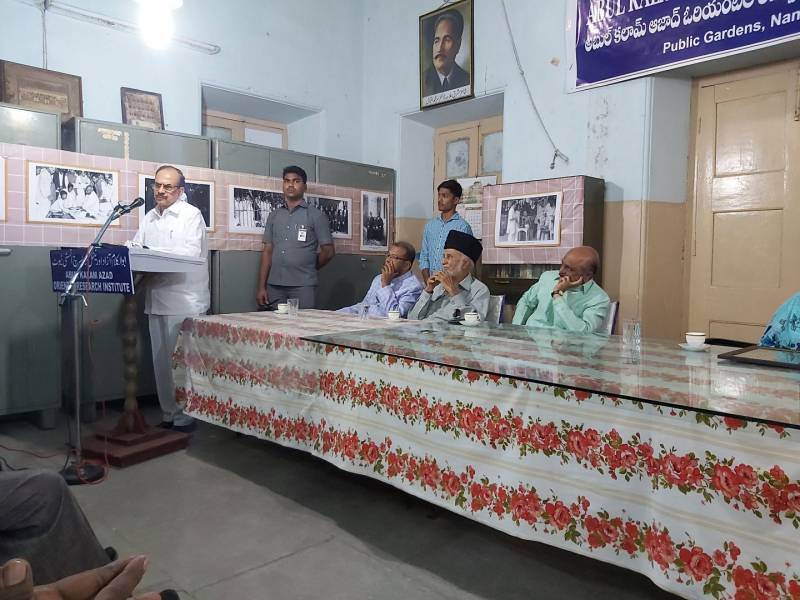 Home Minister, Mohammed Mahmood Ali, who visited the Abul Kalam Azad Oriental Research Institute on Monday, was shocked at the dilapidated condition of the building situated right next to the Shahi Masjid. He expressed concern at the poor amenities available and the shoe-string budget on which the Institute operates. Mr. Ali promised to arrange grant-in-aid for the 60-year old Institute. He also assured to extend Rs. 10 lakh from his MLC development fund.
"This Institute is a part of Hyderabadi culture and government will do its best to preserve it for posterity", he said.
Over the years the Institute has translated and published 89 books. Three more books are ready for publication, but for want of funds they couldn't be printed, informed Prof. Ashraf Rafi, chairperson of the Institute and Prof. S.A. Shukoor, Director, Academic Board. The Home Minister agreed to arrange funds immediately from the Urdu Academy for publication of these books.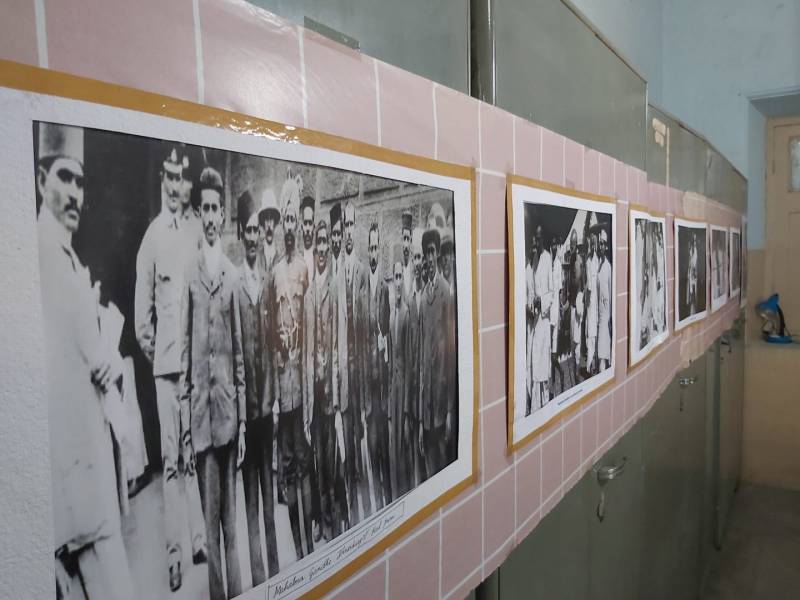 Mr. Ali, who inaugurated a photo exhibition put up in connection with the 150th birth anniversary of Mahatma Gandhi, said the message of the Father of Nation and Maulana Azad needed to be adequately propagated. The younger generation should be familiarised with the hardships and problems faced by our leaders in securing freedom for the country.
Mahatma Gandhi was the most secular of leaders. And so was the Chief Minister, K. Chandrashekar Rao, who followed the Gandhian ideology. KCR wanted the marginalised sections of the society to progress on par with other communities. The Telangana Minorities Residential Schools were set up to provide quality education to Muslims, and the results were showing. Six students from these schools have recently attended the NASA conference in the US and brought laurels to the State, the Home Minister said.
Home Minister, #MohammedMahmoodAli, who visited #Hyd'd 60 yr old #AbulKalamAzad Research #Institute on Monday expressed concern at the poor amenities available and the shoe-string budget on which the Institute operates.https://t.co/E2Sf4HvMtD

— NewsMeter (@NewsMeter_In) October 28, 2019
The photo exhibition has nearly 100 rare pictures of Mahatma Gandhi. They throw light on the various stages of the freedom struggle. The exhibition will be open to the public until November 8. Morning walkers to the Public Garden can also visit the exhibition.