Mehendi is a beautiful and auspicious pre-wedding ritual for all the Indian brides-to-be. This is one particular day when professional Henna artists apply beautiful Mehendi designs on the bride's hands to symbolize love. The mehendi ceremony is the centerpiece to the function that allows the bride's family and friends to celebrate the joy of the occasion. Check out this list of amazing mehendi artists and mehndi parlours in Hyderabad and get awestruck with their mesmerizing designs.
Top 15 Mehndi Parlours in Hyderabad:
1. Krishna Mehandi Art:
This professional mehendi artist in Hyderabad has a team of experienced and handpicked mehndi artists with expertise and knack for intricate bridal mehendi designs and are already making waves in the mehendi industry. They have excellent client reviews that vouch for their credibility. Their product services range from applying with finesse bridal and wedding mehendi, traditional mehendi, lotus motif mehendi, caricature mehendi, etc. Among mehandi designers in Hyderabad, they are very meticulous, and their designs aptly complement the bridal avatar. They are efficient in professionally managing their appointments.
Address: 1-73/D/6Tirumala Platinum, Janardana Hills, Gachibowli, Hyderabad, Telangana 500032.
2. Kudumula Kavitha:
She is an experienced artist with almost 7-8 years of experience in the artistic field of mehndi with her stunning artwork. She is a seasoned veteran in the world of mehendi art. This mehndi expert in Hyderabad has an extensive portfolio in Hyderabad mehndi design that one is sure to be pleased with to help make choices and has affordable packages. She has a professional and creative approach to her work. She caters to individual requests of her clients and accommodates their wishes by giving them innovative results.
Address: No: 4-1-584/3, RM Complex, Street No: 8, Hindustan Lane, Jawaharlal Nehru Road, Troop Bazaar, Hyderabad.
3. Sushma's Mehndi Designs:
Description: Sushma is known for both modern and traditional mehndi art, and her designs are a rage among brides. She is one of the prime designers in the industry with her trendy patterns. There is a lot of detailing in her mehndi designs in the form of shades and bold strokes. Her creations comprise of elaborate works of Hyderabad mehndi design, and you will for sure receive tons of compliments for her fantastic work. A wedding is a beautiful affair consisting of several rituals, and applying mehendi is a necessary custom. She demonstrates her prowess in Arabic mehendi design, contemporary and Indian designs.
Address: Doctor's Colony, Saroornagar, Telangana, Hyderabad.
4. Kusum Sharma:
Kusum is an exceptionally skilled mehendi artist who is in Secunderabad and known across Hyderabad. She is open to travelling across Hyderabad for her mehndi application appointments. She believes in women empowerment and tries to help women become skilled professionals. Kusum is known for her exquisite personalized mehndi designs and pocket-friendly prices. One can buy video CDs that are available through her website to learn about henna and mehndi designing.
Address: No. 3-6-137, Busareddy Guda, West Marredpally, Secunderabad-500026.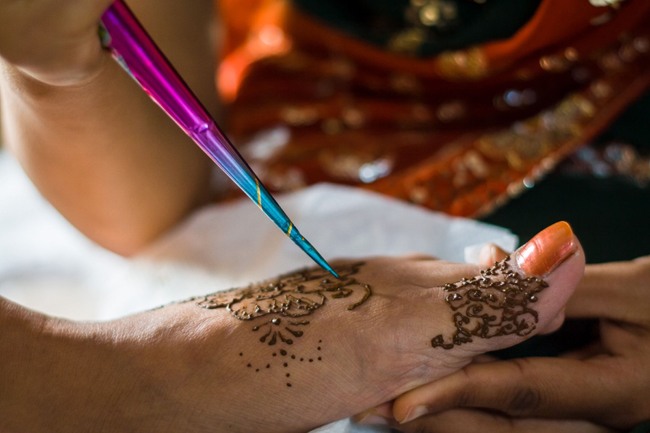 5. Priya Mehandi Arts:
Priya Mehandi Arts began in 2016. Priyanka, the owner, is an exceptionally talented mehendi artist with tremendous talent. She is an artist with expertise in the application of mehendi in the traditional art form. In addition to this, she can innovate unique designs, and the number of years of experience has earned her immense recognition in this field. The rates at Priya Mehandi Arts are very competitive. Priyanka has fabulous reviews for her work as a skilled mehendi artist. She has a vast number of years of experience in different styles, such as Indo-Arabic designs, Bridal Mehndi, Dubai style, Marwari Mehndi, Traditional Mehndi Rajasthani Mehndi, Floral Mehndi, and Arabic Mehndi.
Address: 3-5-784/A/302, Hiline Enclaves, King Koti, Hyderabad-29, Hyderabad, Telangana 500029
6. Best Mehendi Designs and Artists:
Best Mehendi Arts has gained its fame and name as a mehendi artist since 2009. They provide a wide range of stylish and elegant mehendi designs. Best Mehendi Designs and Artists offer the latest patterns of mehendi applied by their team of skilled and professional mehendi artists. The paste used by them for the application of mehendi is self-prepared, and they use only freshly ground henna. It is skin-friendly and of top quality. The designs will always be ready to customize according to individual requests. Best Mehendi Designs and Artists are decently priced and have a well-satisfied clientele. They ideally live up to their name among Hyderabad mehendi artists by providing not only the best service, but also beautiful, exquisite, and intricate designs too for weddings and other functions.
Address: 303, Mahathi Residency, Pragathi Nagar, Kukatpally, Hyderabad, Telangana 500090
7. Ameena Mehendi Art:
Ameena Mehendi Art is a proficient mehndi service provider located in Hyderabad. They make flawless patterns of mehendi for the brides and their families. They are also the one-stop solution to all wedding-related needs. The mehendi artists at Ameena's put in a lot of effort to create a masterpiece out of each of their creations. These professionals are highly talented at making your mehendi dreams come true. The various types of mehendi designs applied expertly by Ameena Mehendi Art are Arabic, Marwari, Paisley, Bridal, Rajasthani, and many more like Indo-Arabic, Pakistani, Moroccan, Radha-Krishna design, and Jewellery design. This mehendi parlour in Hyderabad provides the right quality products at affordable prices.
Address: 12-11-831/32/6, Eshwari Bai Nagar, Warasiguda, Secunderabad 500061
8. Ashraj Mehndi Designers:
Ashvini is a very talented mehndi designer who can make your hands and feet look utterly gorgeous be it for a wedding, baby shower, or any festival. Her eye-catching designs are totally out of the world, and she is extremely popular among brides. She is an expert in bridal mehndi designs and pours creativity into all her work. Each bride gets to have an exclusive pattern for herself. Ashraj Mehndi Designers are true professionals. The creative team of Ashraj Mehendi will give a classy look to your mehendi designs irrespective of the occasion and make it a point to buy high-quality ingredients that suits everyone!
Address: Legend Residency, Plot No: 8-7-90/1, Flat No: 202 3rd Floor, Kalyani Theatre, Tirumala Colony, Bowenpally, Hyderabad 500011
9. Anil Mehndi Art:
Anil Mehndi Artist is a native of Rajasthan, but operate at Banjara Hills. Anil is a veteran who has many years of experience in mehendi and henna art. He has extensive experience and has worked with innumerable clients in Hyderabad. He has exemplary artistic skills and provides henna services for all types of special occasions like Weddings, Baby Showers, Birthday Parties, Bridal Showers, etc. Anil Mehndi Artist is one of the leading artists who have unique creative skills and provide exclusive designs not only for the bride but also for exceptional designs for the guests. Among Hyderabad mehendi artists, their rates are incredibly affordable, and they are the right and best choice with their exquisite designs.
Address: Bikanerwala, Road, Banjara Hills, Hyderabad.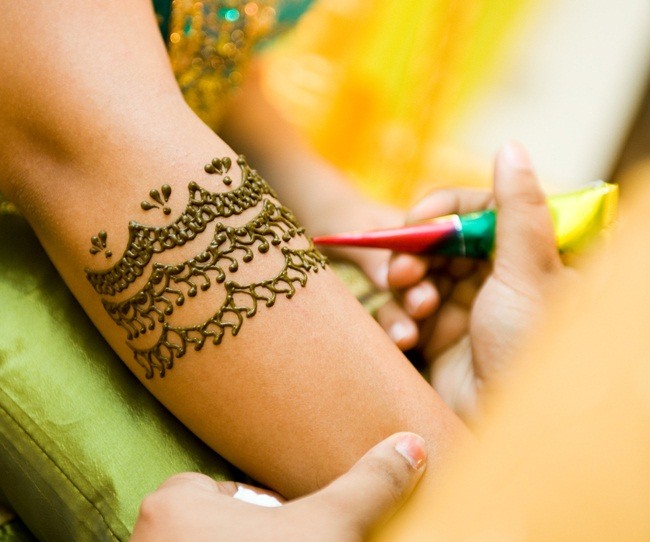 10. Noorjahan Mehandi Designer:
Noorjahan Mehendi Artist hails from the city of Hyderabad and has more than 15 years of expertise. Noorjahan is one of the foremost mehndi designers in Hyderabad who creates stunning mehendi clad hands from simple patterns to intricate Arabic mehndi designs. Noorjahan can translate beautiful seamless patterns and put them together with her countless years of expertise and give precise designs with her exceptional mehndi designing skills. She has an eye for detail. She ensures that the mehendi design brings out the personality of the bride through her flawless patterns. The henna paste she uses consists of 100%natural henna powder, essential oils, and lemon juice. She is proficient in different styles and makes the day a truly memorable one for the bride.
These include Traditional Mehndi, Bridal Mehendi, Arabic Mehndi, Zardosi Mehndi, Caricature Mehendi, Lotus Motif Mehendi. She undertakes bulk orders and has a band of talented junior mehndi artists to assist her during engagements, weddings, family events, etc.
Address: Door No 1-8-342/A/1, Cresent Apartment, Lane, near Airtel, near Chiraan Fort Club, Begumpet, Hyderabad, Telangana 500016.
11. Bhavna Parekh:
Bhavna Parekh is an exceptionally skilled bridal mehendi artist in Hyderabad. In short, she has astounding expertise of almost 30 years in the wedding industry. She has impressed many Bollywood and Tollywood celebrities with her impeccable mehendi services. She can create innovative designs like zardozi, leheriya, Kashmiri, bandhani, and of course, bridal. The result of all her designs is sure to leave you awestruck. Brides are for sure to receive compliments galore for all the alluring creations of Bhavna. So, if one wants to make their big day perfect, then you most definitely need the Bhavna's enchanting patterns adorning your feet and hands.
Address: Flat No. 503, 3-5-694/1, Samvai Tower, near Telugu Academy Lane, Himayatnagar, Hyderabad, Telangana 500029.
12. Manoj Mehndi Arts:
They are one of the most celebrated bridal mehendi artists in Hyderabad that offer a wide variety of delicate handiwork in mehendi designs. They create grand, pretty, and personalized designs that are truly exceptional. They are known for their contemporary and traditional designs. The team at Manoj Mehndi Arts are passionate about their art form and pour their imagination into all their creations. Manoj Mehendi Arts are an excellent choice and cater to everybody's mehendi needs. They specialize in Bridal mehndi, Gujarati mehndi, Bombay style, Arabic mehndi, Golden and Silver mehndi. They are worth considering not only for weddings but also for all types of celebrations as well.
Address: No 16-11-1/5/A Flat No: 1 & 2, Srinivasa Towers, Moosaram Bagh, Malakpet Colony Hyderabad – 500 036.
13. Shiva Mehndi Art:
Make your mehendi function a joyous and memorable one with the artistic and flawless designs by Shiva Mehendi Art. These mehendi designers in Hyderabad are skilled artists with expertise in the art of applying mehendi. They emphasize on safety and use natural ingredients to get the aroma and vibrant colour of the mehendi. They aim and strive to provide each of their clients with a unique design or pattern. Their detailing in all their creations is commendable and makes every dream wedding a reality. Shiva Mehendi Art is exceptionally affordable, and one of the fabulous choices for all your wedding needs. To sum up, a visit to this place guarantees enthralling designs and will not leave you disappointed
Address: Near Paradise Hotel, Mahatma Gandhi Rd, Secunderabad, Telangana 500003.
14. Arjun Mehandi Art:
They are based in Hyderabad and offers the most professional and artistic bridal Mehandi designing services. Their designs are all elegant, and they provide a plethora of patterns to choose from. The mehendi creations offered are traditional mehendi, Arabic mehendi, bridal mehendi, modern Mehendi, etc.
Address: Bikaner Sweet Opposite Food Bazaar Nalgonda Lingampally Hyderabad, Telangana 500019.
15. Anmol Mehandi and Tattoos:
They have an excellent team of artists who have covered more than 5000 weddings. What makes their work unique is that they use only natural products. Their designs range from Bridal Mehndi Designs, Bangle Style Mehndi Design, Mughlai Mehndi Bridal Mehendi Design, Indo-Arabic Mehendi Designs Glitter Mehendi, Sanjhhi Mehndi Designs, Bridal Groom Designs, Tattoo Designs, colourful Marwadi, Arabic traditional designs, etc. They also have a Piercing Studio and Tattoo Studio. They have their branches at Panchkula Chandigarh, Vijayawada, and Agra.
Address: Vijetha Supermarket, Huda Trade Center, Serilingampalli, Lingampalli Hyderabad.
Mehndi, also known as henna, is related to good fortune. Indian wedding tradition demands a Mehndi ceremony held the previous night before the wedding. It is to wish the bride well-being and good health. The darkness of mehendi tends to signify the depth of love a husband has for his bride! There are different types of Mehndi based on different cultures all around the world, and we hope this article on mehendi designers in Hyderabad has helped you make the right choice. Please share with us how the above information has helped you, and which one suited you the best.