On Thursday in Bigg Boss house, the inmates completed the 'coin collection' task. Four inmates competed for the captaincy task and Kumar Sai became the house captain.
Sujatha's shock to Mehaboob & Sohel
While performing the 'coin collection' task, Sohel Ryan has become a thief in the house. He stole the coins from Amma Rajasekhar, Divi, Harika, Avinash, Sujatha, Noel, and others. He ended up picking fights with Abhijeet, Amma Rajasekhar, and others as well. Most of the inmates started hating Sohel for his behavior in the game. Sohel was very nervous during the game as he entered the nominations. However, Sohel played his game with an intention to make Mehaboob win the task. Sohel stole all the coins and gave them to Mehaboob in the final level of the task. Mehaboob has got 10000 coins with him. Unfortunately, Sujatha used her switch coin and took away all the coins that Mehaboob had with him. It was the turning point in the game.
💔se heart break aipoyndhi#BiggBossTelugu4 #MehaboobDilse #mehaboob pic.twitter.com/HWxqn5UOyr

— ᴛʀᴏʟʟ ʙɪɢɢʙᴏꜱꜱ (@TrollBiggBoss4) October 2, 2020
Sohel under the influence of Mehaboob
Sohel apologized to Amma Rajasekhar for losing his temper. Amma Rajasekhar accepted the apology and gave a chance to him for correcting his mistake. Amma Rajasekhar asked Sohel to return the coins stolen from him. Sohel genuinely wanted to return the coins.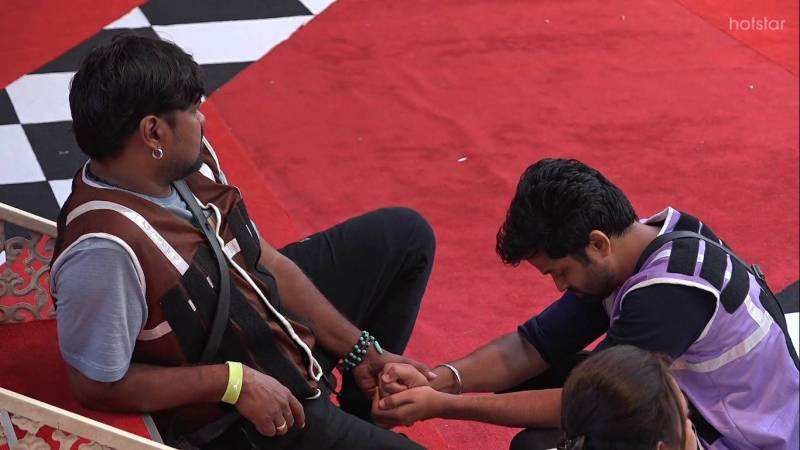 But, Mehaboob who is also in the eliminations for the week played it safe. Mehaboob influenced Sohel to an extent, telling him that Amma Rajasekhar would not help him in any manner. Mehaboob told Sohel not to return the coins and waste the efforts that he put in the past two days.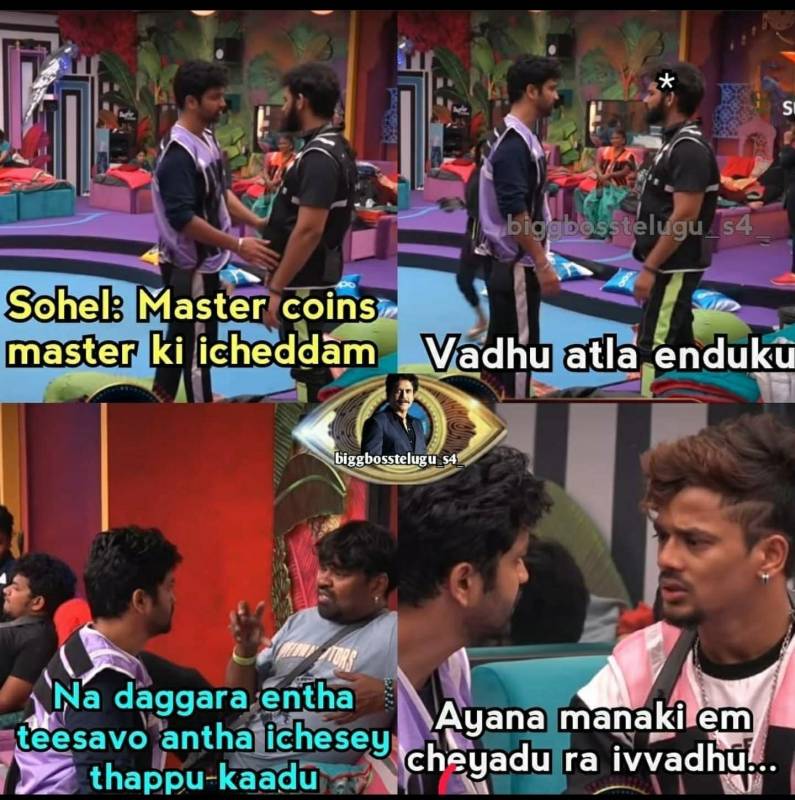 Sohel's efforts went in vain
In the end, Sohel got carried away by Mehaboob's suggestions. It resulted in him losing the game. Neither Sohel not Mehaboob won the task. Later, Amma Rajasekhar told Sohel that he is not going to talk to him anymore. Amma told Sohel that he was hurt after Sohel did not return the coins.
Throughout the task, it was Mehaboob who influenced Sohel in stealing the coins of others. Sohel failed to realize it and aggressively played the game resulting in gaining a lot of hatred from the inmates.
Kumar Sai – The New Captain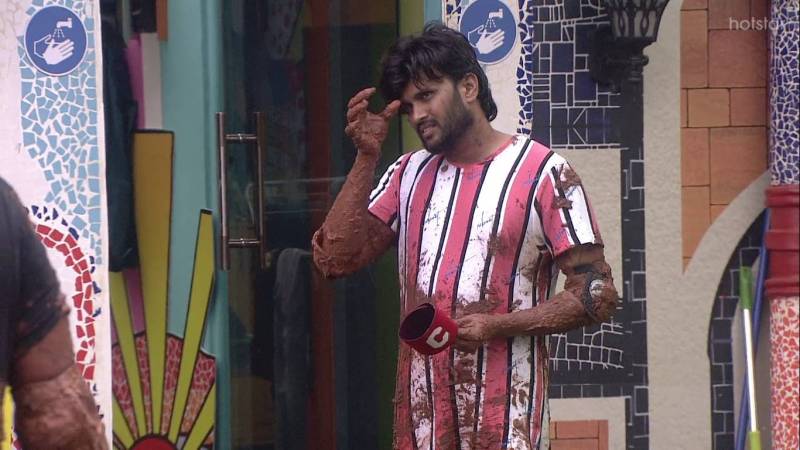 Kumar Sai, Harika, Amma Rajasekhar, and Sujatha competed in the captaincy task. Kumar Sai tasted the victory. He can use this chance to get closer to all the inmates. With this, he also got immunity from nominations.