You are stuck at the office and it's raining cats and dogs outside! So, what is the first thing you do? Hunt for an umbrella that can shield you from the downpour and keep you dry, isn't it? But if you have a cheap umbrella that either turns upside down like Marilyn Monroe's gown or break like a dry twig, then you better say "I don't have one"!
This is where these 10 Best Branded Umbrellas for Rainy season make a clear difference. They are sturdy and designed to face strong winds and heavy rains. So, if you are excited to sing Rihanna's "In my Umbrella..ella…ella", then read along to discover some great products in the market.
10 Best Branded Umbrellas for Rainy Season, 2020:
Let us look into the top umbrella brands in the Indian market:
1. Sun Brand 3-Fold Umbrella: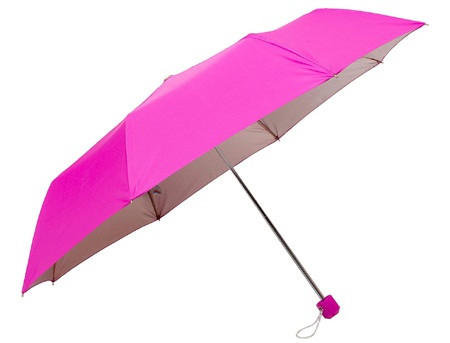 Sun is one of the best umbrella brands in India. The company offers sturdy and stylish umbrellas at affordable prices. This bright pink piece is from their S-series which comes with a manual open and close. The 3-fold umbrella has a lightweight handle that is easy to hold and use. It even has a protective UV coating on the surface to repel harsh sun rays. So, sun or shine, this "Made in India" brand never fails!
2. Travel Joy Light Weight Umbrella with Wine Bottle Cover: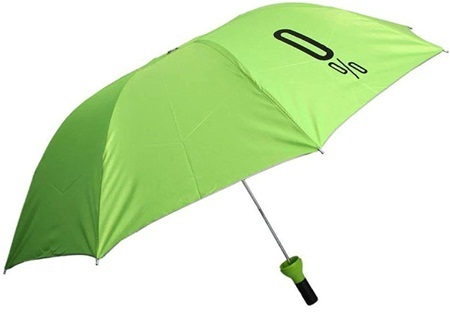 What looks like a tempting wine bottle opens into a colorful umbrella that protects you from the rain! How cool is that?! Traveljoy is a good quality umbrella brand renowned for its quirky wine bottle cover and a wide range of umbrellas in striking colors. The unique design of the handle allows you to use the large umbrella hand-free by simply crossing it over your arms. It is made to withstand rains and even sun, with its 95% UV protection coating. The durable skeleton and 8 double layer ribs ensure you stay clean and dry!
3. LIOMES Upsidedown Reverse Umbrella: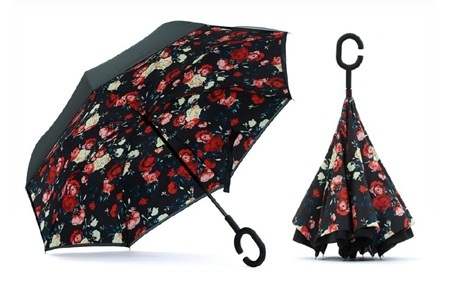 This innovative umbrella from LIOMES operates on automatic technology that lets you open and close without struggling. Unlike the ordinary umbrellas which spill water all around when closed, this piece retains the water inside. The dry and inside part is what you get to touch while entering the car or your house. Interesting, right? This light-weight, UV protection umbrella comes in a variety of colors and prints to suit your mood.
4. AmazonBasics Umbrella with Auto-Close and Wind Vent: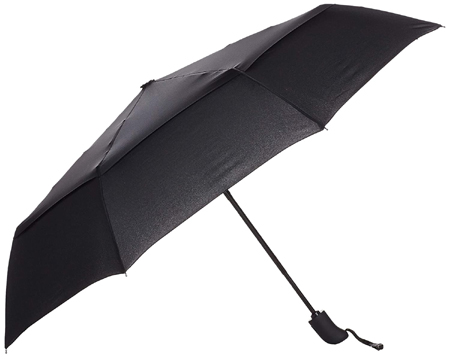 If you are looking for an economically priced, yet fully functional umbrella, then you cannot bypass AmazonBasics. A product of Amazon, this brand focuses on creating everyday essentials for its consumers that are high on quality and low in price. Here is one such product from this company which is designed like a canopy and has a fully automatic open and close mechanism. It even comes with a wind vent to withstand strong gales, along with a wrist strap and storage sleeve.
5. Espirit Travel-friendly Umbrella: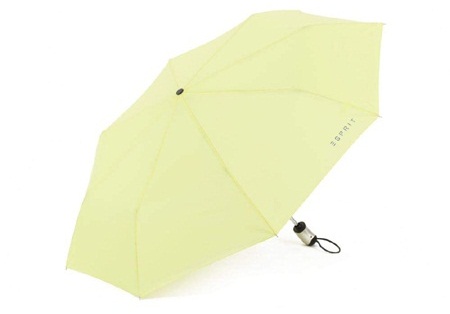 Here is a beautiful luxury brand umbrella from Espirit. The handmade umbrella is designed for everyday and travel purposes. It comes with a light-weight polyester material and a steel windproof frame. It covers full coverage like a regular umbrella but when you fold it, it snugly fits into your handbag or backpack. With just 360 gms in weight, this piece is ideal for men, women and even children. Do check out their soothing pastel colors which are rare to find in other brands.
6. JOHN'S UMBRELLA Printed Umbrella for Kids: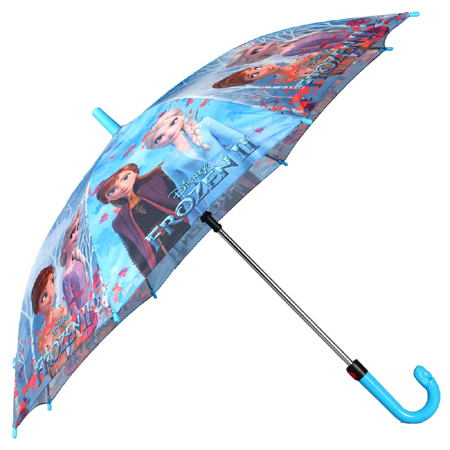 John's Umbrella is one of the best quality umbrella brands in India. This homegrown brand offers some quirky prints and colors for kids. Their Frozen and Marvel collection is specially designed for young children who love to flaunt their favorite characters on the umbrella. Here is one such piece from Frozen-2 which is sure to make your little one scream aloud in excitement. While this one is a stick umbrella, there are thicker and 3-fold ones for older kids.
7. Allium Watermagic Dome Shape Umbrella: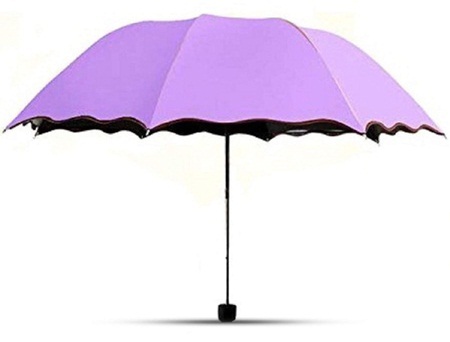 This fancy umbrella is built for both rain and shine! The compact, easy to carry umbrella is designed like a dome with scalloped ends and reveals its magic when it starts raining. The plain surface turns into a secret blossom pattern that disappears when the umbrella gets dry. The small-sized piece fits in most handbags and is ideal for women who love to add a touch of glamour to their rainy day outfit. When not in use, you can store it in the matching cover included in the pack.
8. MODULYSS Mini Foldable Capsule Umbrella: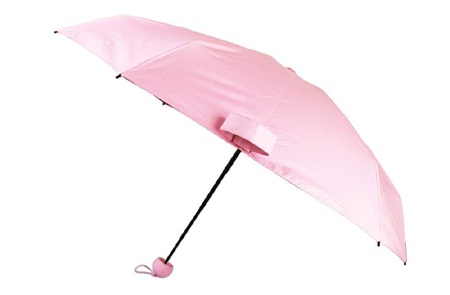 To those of you who are looking for a mini umbrella for your compact handbag, check out this capsule collection from MODULYSS. The umbrella is packed in a small capsule and made with high-tech nano polymer fabric that is water-repellent and UV resistant. The unique technology repels water from the surface and gets ready to be packed in a jiffy. This product is an irresistible combination of portability and protection!
9. Fabseasons Digital Printed Umbrellas: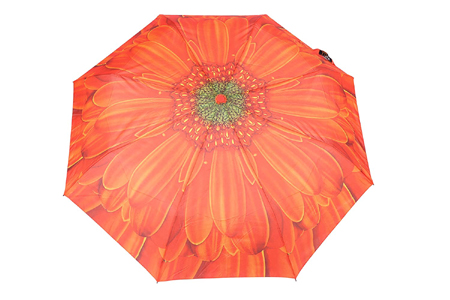 When the world is full of plain, black umbrellas, try and be special like this digital printed umbrella! The bright and realistic print from Fabseasons makes you stay apart from the crowd and earn tons of compliments for your sense of style. The best part is that this piece is a fantastic combination of good looks and superb performance. The automatic open and manual close umbrella is built with a strong frame for extreme weather conditions and comes in a compact size for easy storage.
10. Destinio 23 Inch Large Umbrella: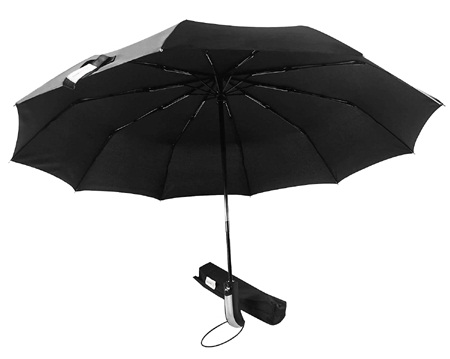 There is no doubt about the performance of a large umbrella! Especially if it as big as this 23 inch piece from Destinio, you need not worry about stepping out in the showers. Unlike most of its counterparts which cannot be folded, this umbrella can be autoclosed and shoved into your bag easily. The ergonomic handle comes with a rubber grip for slip-proof handling and strong stainless steel frame offers higher protection in windy weathers. It even comes with a sleeve for storage.
If you are someone with a regular outdoor schedule, then make sure you invest in one of these best-rated umbrella brands for rainy season. Not only rains, but they also make for smart choices in summer to protect your delicate skin from the harsh UV rays. So, which one did you like the most? Do let us know!