It's every bride's dream to look ethereal on her wedding day! From outfit to makeup, everything has to be perfect and on the spot. Along with planning a wedding trousseau, venue and even your honeymoon destination, putting the item "Bridal Makeup Artist" in your checklist is very important. Well, if you are living in Hyderabad and looking for the right one for you, consider yourself lucky!
This list of 10 Best Bridal Makeup Artists in Hyderabad gives you all the information you are looking for at one place. So, let us take a peek into their offerings, popularity and other details. Shall we?
Bridal Makeup Artists in Hyderabad: 10 Popular Names in Town!
Here are 10 famous bridal makeup artists in Hyderabad who are known for giving unbelievable makeovers for women on their wedding day:
1. SminkUp – Bridal Makeup Studio:
SminkUP Bridal Studio is rated 4.5 stars on Google and we know exactly why! Started by Naresh Thogati in 2004, SminkUp is now of the most preferred makeup studios in Hyderabad for bridal services. Many celebrities like Nani and Allari Naresh chosen them for their big fat weddings. The reason behind this immense popularity is the unparalleled professionalism and passion for makeup.
They are also known for using the best brands like Bobbi Brown, Sephora, MAC etc. for a flawless finish. Apart from makeup, you can also hire their professional artists for hairstyling and saree draping to look like the most charming bride ever!
2. Makeup by Aliya Baig:
Aliya Baig is a top makeup artist in Hyderabad who now runs a studio called Makeup by Aliya Baig. Her motto is to make every bride look the way she wants to on her wedding day. The main reason why brides-to-be queue up infront of her studio is the way she transforms even an ordinary-looking woman into a dreamy princess. She chooses to keep it natural, elegant and flawless.
From weddings to reception or pre-wedding shoots, Team Aliya makes sure you get to look stunning. Apart from makeup, they also offer hair styling, hair extensions, eyelashes and garment draping. The bridal makeup price starts from 15,000 INR and the specialise in HD and airbrush techniques.
3. Tamanna Makeup Artistry:
From Miheeka Bajaj's Mehndi ceremony to Sania Mirza's photoshoot, the person behind their glamorous makeover is Tamanna Rooj. Tamanna is Hyderabad's best makeup artist who also owns her Makeup studio and academy. She believes in using makeup to enhance the natural features of a person and make them look like the best version of themselves. Her USP is to offer a customised look for every bride with premium makeup products and high-end techniques.
The main services offered by this studio are bridal makeup, bridal hairstyling and saree draping.
4. Blush – Fine Makeup Artist:
Blush is undoubtedly one of the most preferred makeup studios by Hyderabadi brides. The reason? They meet the bride prior to the D-day, speak to her about her needs and requirements and also give her a trial makeup session to know what she can expect on the final day. Their biggest asset is their team of professional makeup artists who know and understand makeup like the back of their hand.
Blush specializes in South Indian bridal makeup, including hair styling and saree draping. Reach out to them if you want to look like a "KundanapuBomma" on your wedding day.
5. Edward Makeup Artist:
Siro Makeup Studio, popularly known by the name Edward makeup artist is owned and run by Edward and Zing. They are also one of the busiest makeup artists duo in Hyderabad, who are booked in advance by celebrities and big shot clients for their weddings. The main plus point of this studio is the way they focus on your natural skin tone and features and use makeup to complement them.
You can also go for a paid trial makeup session to avoid any mishaps on the big day. Their specialty is airbrush, HD and nude makeup. You can also request for other services like hairstyling, jewelry styling, saree draping, family makeup sessions etc.
6. Magical Makeover Studio:
Magical Makeover Studio is run by Raju, who is a Hyderabad-based professional makeup artist. He specializes in Bridal makeup by showing unbelievable transformation in the way every bride looks on her wedding day. This studio used international quality makeup brands like MAC, Huda Beauty and Kryolan to achieve a high-end finish. With Raju and his team on board, you can be assured that your makeup looks natural and clean instead of a cakey, made-up look.
You can request for their bridal package which comes inclusive of hairstyling, saree draping, false lashes and full face makeup.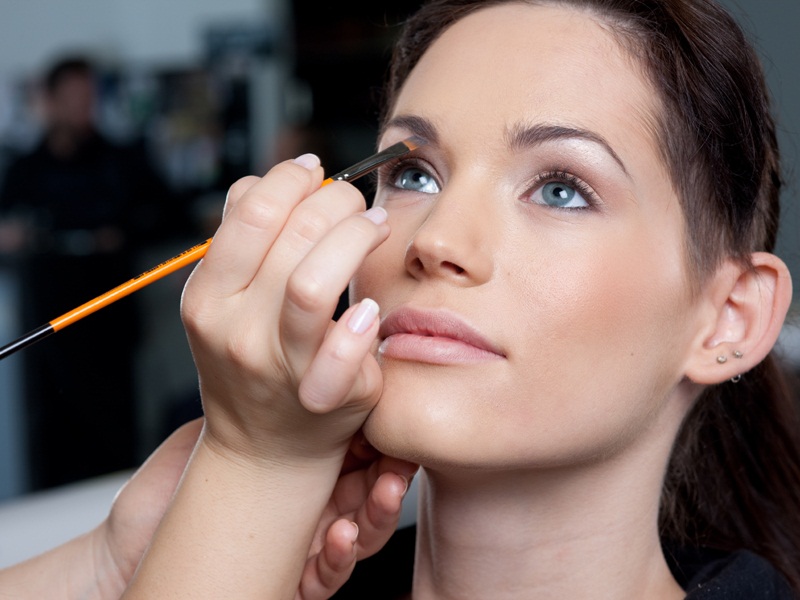 7. Sandy Artistry:
Sandy artistry is one of the best makeup studios in Hyderabad, own and run by Sandy Artist. Sandy started off his career as a freelance makeup artist and stylist and with time, grew his name and fame. He is a gifted artist with a natural talent for makeup, something that cannot be taught in any institute or academy. No wonder why he is a constant favorite of many celebrities like Upasana KamineniKonidela, Lakshmi Manchu etc.
You can also request for trial makeup, bridal and family makeup packages, which we are sure is an investment you won't regret making!
8. Prashanth's Makeup Artistry:
If you are looking for an afforadable, yet efficient makeup artist, go for Prasanth's makeup artistry. Prasanth is a very talented, yet down-to-earth person who has extensive experience in makeup and styling. He is soft-spoken and very professional, who makes his clients fall in love with themselves after a makeup session with him.
Apart from Bridal makeup, Prasanth also offers party makeups for both indoor and outdoor. You can also ask for family makeup packages, along with saree styling and hairdressing.
9. Rude and Chic by Ayesha AK:
Ayesha is one of the famous makeup artists in Hyderabad who has over seven years of experience in bridal and celebrity makeup. She is known for her in-depth knowledge in skin tones and mixing of colors to cover the flaws without giving a flashy appearance. Ayesha gets rave reviews from all the brides she has worked with for her professionalism, choice of makeup and her expertise in this field.
She excels in contemporary bridal makeup for reception and prewedding shoots, Muslim bridal makeup, South Indian bridal makeup and even party makeup. You can request for bridal makeup packages which cover multiple services like styling, saree draping etc.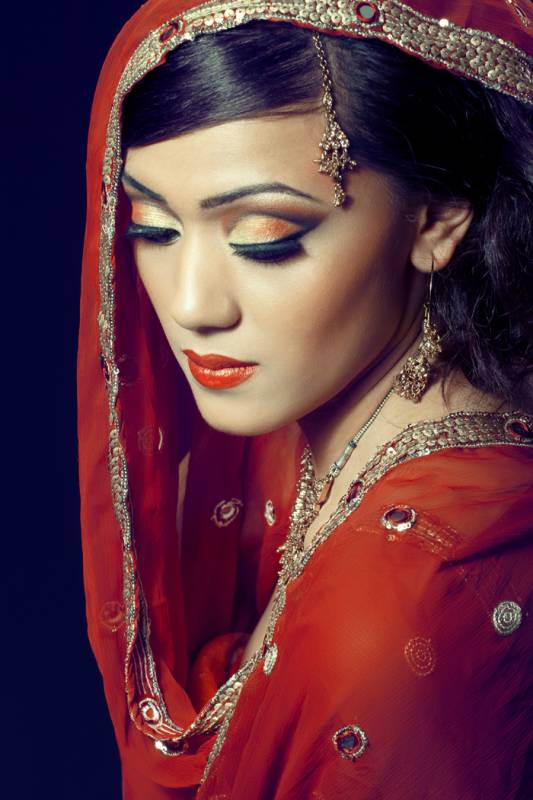 10. Soh Touch Makeup Artistry:
Soh Touch Makeup artistry is a popular makeup studio in Hyderabad, known for its minimalistic and natural bridal makeup. The studio is run by Sohini, a professional makeup artist herself. She and her team focus on enhancing the natual features of the bride using various techniques like contouring. They specialise in a soft, dewy look which works well with the flashy cameras on your wedding day.
Apart from makeup, Soh Artistry also offers bridal packages like braids, braided buns, jewelry styling, saree draping etc.
While we tried to cover the 10 best makeup artists in Hyderabad, there are many more of them who offer similar services for your requirement and budgets. Before shortlisting one of them, be sure to go for a trial makeup and speak at length about the time of the event and venue (indoor or outdoor) to make sure your investment is worth some pretty pictures in your wedding album!