Hyderabad : Constable B.Amareswari, is one of five female security guards of Telangana governor Dr.Tamilisai Soundararajan. Her job is to guard and accompany the governor during official visits.
The cops who joined the forces in 2008, begins her working hours at 6 AM and ends at 9.30 PM, while every alternate day is considered off. To note,the lady constable,who hails from Nalgonda district of Telangana,lives with her parents in Katedan, located on the fringes of old city. While her office (governors residence) is 24 kms away.
Since the outbreak of coronavirus, Constable B. Amareswari is using her off duty hours to stitch cloth masks for those who can't afford or don't have them.The lady with no tailoring experience has stitched 3000 masks and distributed among the needy people living in her locality. And many others she found during her travel.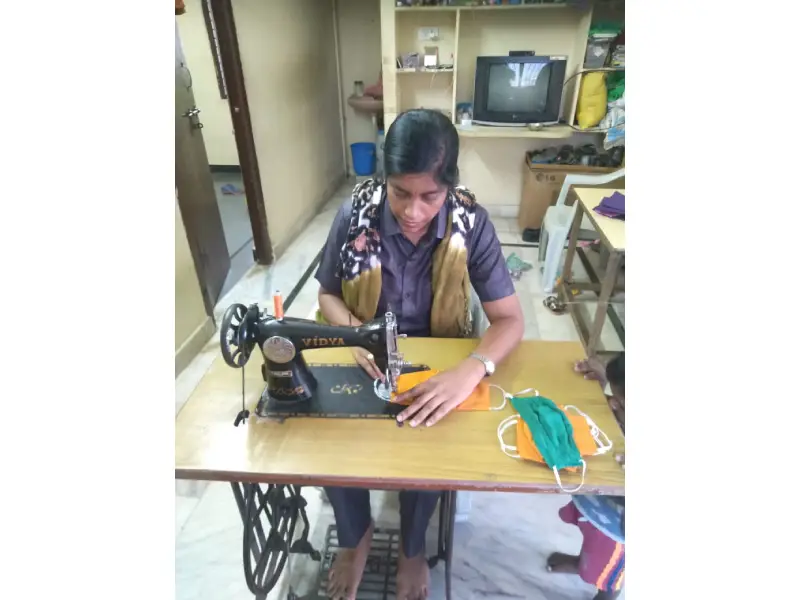 "I never learned to stitch in the past. My close friend lives nearby. She sells sarees and has a huge stock of dress material meant for blouse stitching.I decided to learn stitching by watching videos on YouTube. I managed to pick up the skill in the shortest possible time.I purchased blouse pieces from her and began stitching since the lockdown. On My off days, I complete my domestic work in the morning hours and spend the rest stitching masks. My mother cuts the fabric while I stitch," she said.
The cop distributes the masks free of cost to those found without one. "I see a lot of people without a mask during my travel; I stop by and give 3 per head. Since it a cotton mask, users can wash and re-use it. Around 3000 masks have been distributed, now I intent to stitch another 7000. The aim is to help fight corona", she said.
The governor's office has around 200 personnel as security guards of whom 5 are lady constables.