Hyderabad: Doctors from the Animal Husbandry Department on Tuesday conducted COVID-19 tests on stray dogs in a village in Jogulamba Gadwal district. The tests were conducted after villagers complained that the dogs were infected with the coronavirus. The incident took place on Tuesday 29th April in the village of Podolpalpadu in the Jogulamba Gadwal district.
Additional Collector P.Srinivas Reddy told NewsMeter, "A few stray dogs in the village were behaving strangely. So the villagers suspected that the dogs got infected with COVID-19. Our veterinary team conducted medical tests on the dogs in the village on the complaint of Sarpanch. Results are awaited."
Explaining the matter, the district veterinary officer Dr Kesava Sai told NewsMeter that the dogs were suffering from throat swelling as they ate spoilt poultry waste.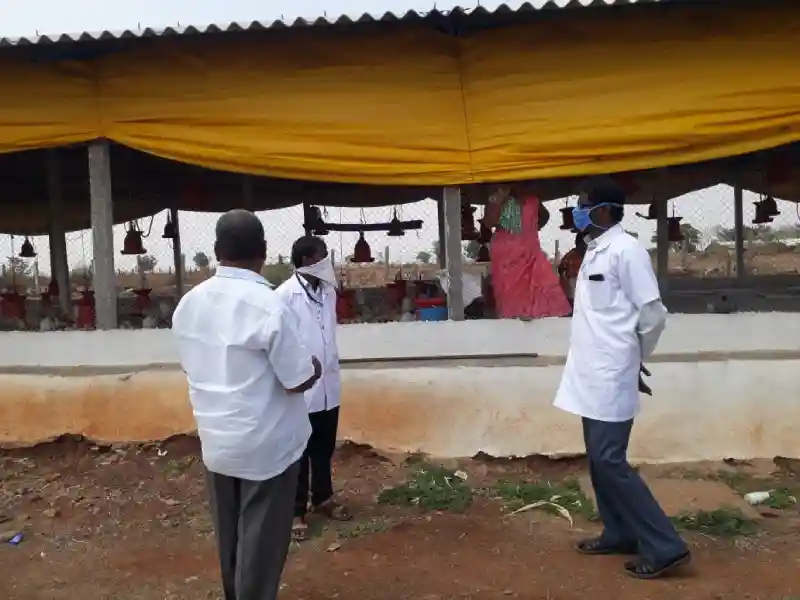 "After lockdown, the chicken shops have been closed. So dogs are not getting food like before. Also because of the lockdown restrictions, many poultry farms are selling chicken within their farm and throwing out the spoiled waste. The stray dogs are eating this waste and as per our analysis they have swollen throats
and cough like symptoms because of this. We have given them antibiotics and instructed the poultry farms to not throw out spoiled waste."
"There was one dog which had developed a tumour in its throat and was bleeding. This might have made the villagers more anxious. The dog has been shifted for better medical attention," the doctor added.
The district administration under the leadership of Collector Shruti Ojha has meanwhile started feeding stray dogs and cows in the village. Food for nearly 300 dogs, cows and monkeys is being made available by the staff of the Animal Husbandry department every day.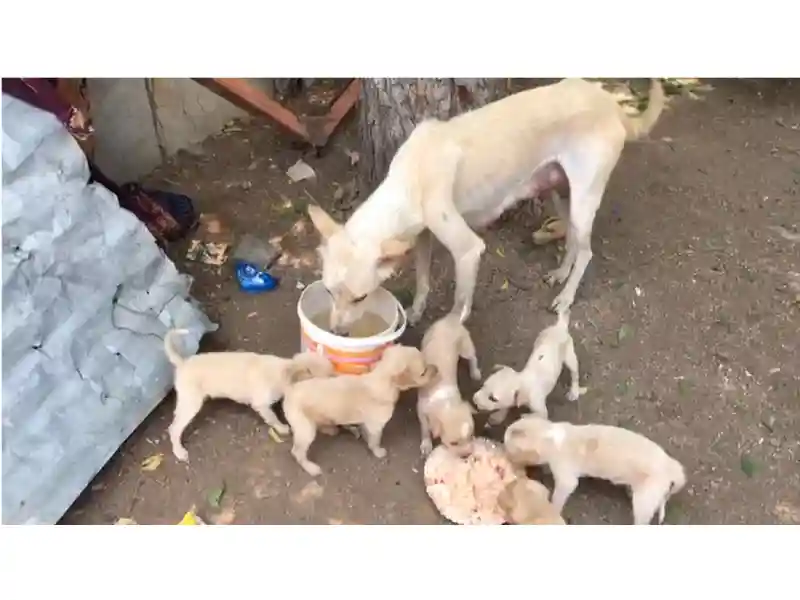 According to the latest medical bulletin from the Telangana health ministry, Gadwal has so far reported 45 positive cases of COVID-19. Among this 35 cases are currently active and one patient succumbed to the virus. Meanwhile, nine have been discharged.