Vijayawada : Over 51 percent of road accident deaths occurred due to the over-speeding in Andhra Pradesh last year.
National Crime Records Bureau (NCRB) report has revealed that over-speeding, dangerous or careless driving and over-taking has claimed more lives in 2019.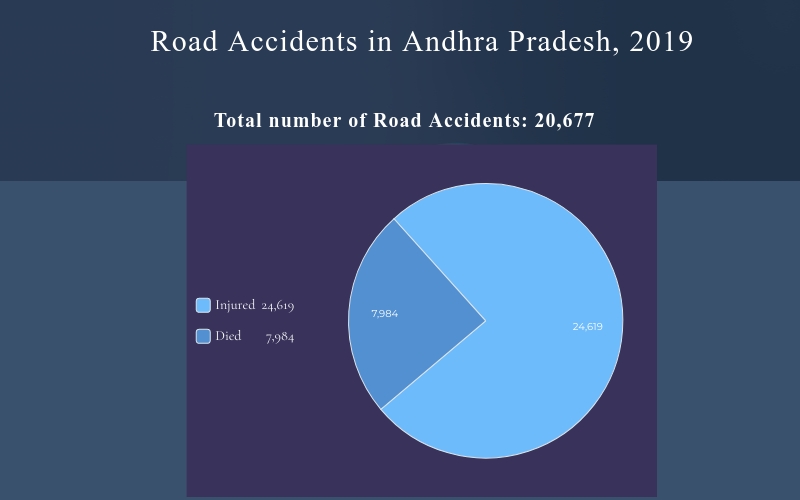 NCRB data reveals that a total of 7,984 persons were killed and 24,619 people injured in 20,677 road accidents last year.The over-speeding caused 12,866 road accidents and claimed 5,123 lives. Over 14,570 people were injured due to over-speeding last year.
Around 5,899 road accidents were caused due to dangerous, careless driving or over-taking. It resulted in the death of 1,277 persons and injuries to 6,807 others. Drunken driving claimed 41 lives in the state last year.
"Many studies have suggested that standard speed limits, avoiding drunken driving, using a helmet and seat belt can help in reducing a large number of road accidents," said S Venkateswara Rao, Deputy Transport Commissioner, Vijayawada.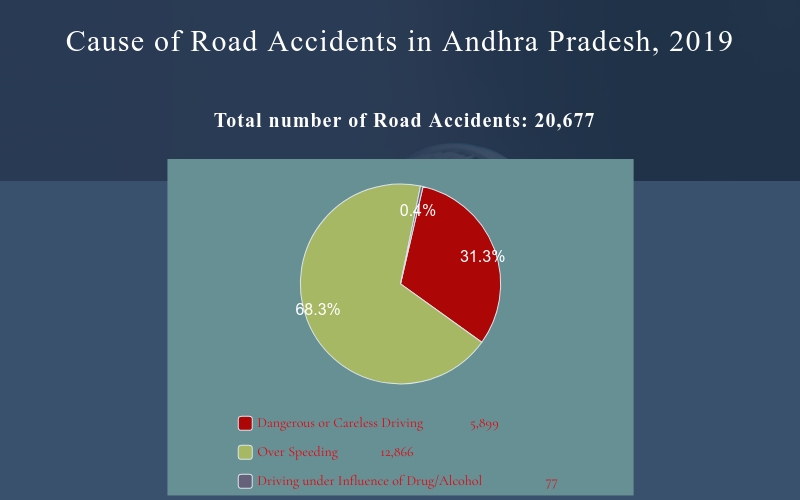 The speed limit on the National Highways and State Highways in Andhra Pradesh is 80 to 100 kmph, but the majority of the motorists have been violating the norm, police said.
A senior police officer said the laser guns failed to measure the speed of the vehicles at night. He said it is almost impossible to intercept the over-speeding vehicles during nights.
"There is no immediate solution to mitigate the over-speeding problem. The government should focus on the mechanization and digitalization to reduce accidents," said an expert.