Amid the global COVID-19 pandemic, a video of a Pakistani Navy ship ramming into an Indian naval ship and damaging it is being shared on social media.
A Twitter user posted the video and claimed, "Close encounter today Pakistan Naval Ship (PNS182) with Indian Naval Ship (INS Talwar) off Gujarat Coast. (sic)"
The video shows a naval ship, 182, sailing towards another naval vessel, hitting and damaging it in the process. The video has also gone viral on Facebook.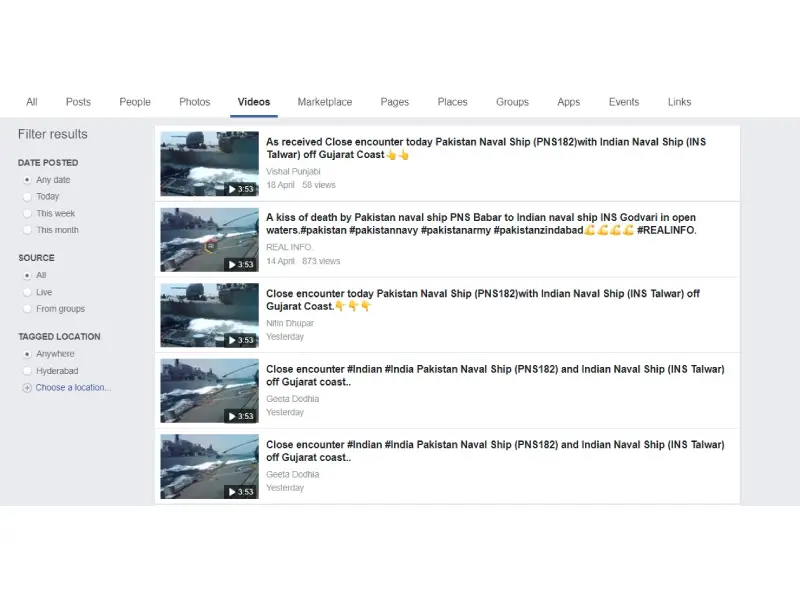 A Facebook user had shared the video and posted, "A kiss of death by Pakistan naval ship PNS Babar to Indian naval ship INS Godvari in open waters.#pakistan #pakistannavy #pakistanarmy #pakistanzindabad. (sic)"
Fact Check:
NewsMeter did a search using keywords 'PNS Babur hits INS Godavari' and found results from 2011.
We found an article from The Hindu published on 24 June 2011 titled "INS Godavari damaged in PNS Babur manoeuvres". The report said there was a close encounter between the naval warships of India and Pakistan on the high seas and INS Godavari was damaged when PNS Babur brushed past it.
PNS Babur was escorting Egyptian merchant vessel m.v. Suez, which was released several months after being held hostage by Somali pirates.
https://www.thehindu.com/news/national/INS-Godavari-damaged-in-PNS-Babur-manoeuvres/article13847710.ece
We also found another article published in India Today.
https://www.indiatoday.in/india/north/story/babur-godavari-collision-pakistan-lie-nailed-138704-2011-08-03
PNS Babur, numbered D-182, was decommissioned in 2015, according to the Pakistan Navy's website. Therefore, it could not have been involved in the recent incident as is being claimed.
https://www.paknavy.gov.pk/NAVY_NEWS/English_navy_news.pdf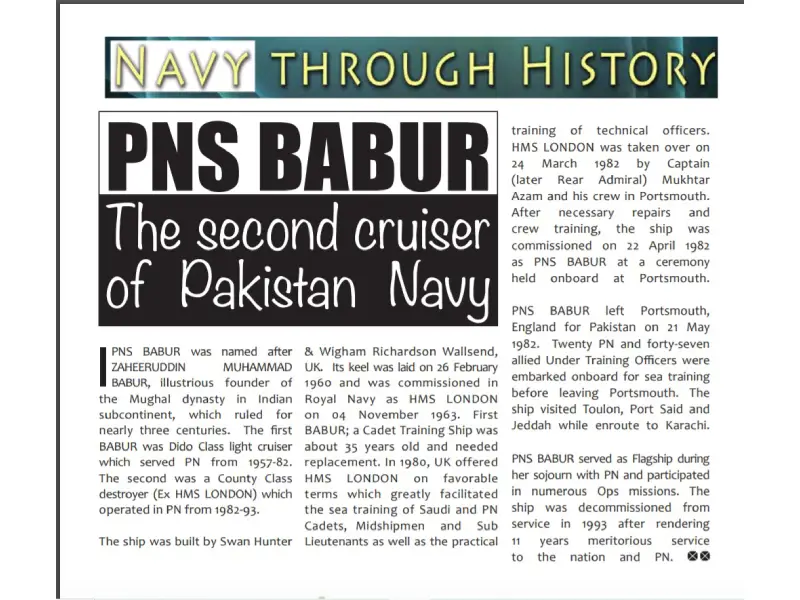 The claim that there was a close encounter between two Pakistani and Indian naval ships off the Gujarat coast recently is false. This incident occurred in June 2011 and the naval ships involved were PNS Babur and INS Godavari.
Claim Review :
Pakistani naval ship ram into an Indian vessel
Claimed By :
Social Media Users