Hyderabad: The status of Line of Control (LoC) between India and Pakistan in Jammu and Kashmir has always been doubtful and most of the foreign countries consider it as a disputed area. Related to Jammu and Kashmir, a claim is going viral on social media stating that the United Nations (UN) recognizes J&K as a separate country.
The post shared on a Facebook page 'Saday-e-Kashmir' says, "#Jammu & #Kashmir in #World map issued by #UNO. Recognized as Country...This map is available on www.un.org in pdf file. (sic)"
The post has around 50 shares and more than 100 likes.
The post was also shared on Twitter with similar claims.
Fact Check
Following the website given in the post we got a PDF of the UN world map.
When we zoom into the map, we can see that the border shared by India and Pakistan in Jammu and Kashmir is marked with dotted lines. Those dotted lines are nothing but LoC between India and Pakistan.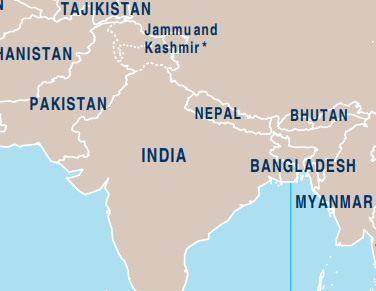 In the same PDF the UN says that, "The boundaries and names shown and the designations used on this map do not imply official endorsement or acceptance by the United Nations."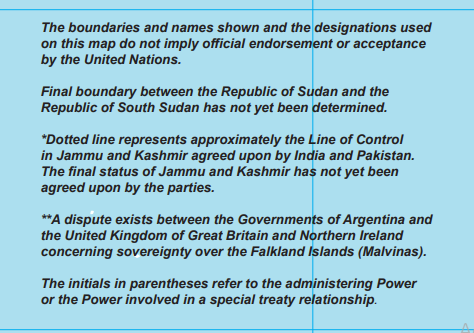 It further adds, "*Dotted line represents approximately the Line of Control in Jammu and Kashmir agreed upon by India and Pakistan. The final status of Jammu and Kashmir has not yet been agreed upon by the parties."
Similar dotted lines are used for Sudan and South Sudan as a final boundary has not been established by them.
Hence, the claim that Jammu and Kashmir is denoted as a separate country by the UN is false.
Previously, this year in May, a claim went viral that Google Maps has removed LoC between India and Pakistan and has shown PoK as India's territory. Later, it was found that only in India, the map is visible so while in other countries a dotted line is used to denote the disputed LOC.
Claim Review :
UN in its world map recognize J&K as a separate country
Claimed By :
Social Media Users