A video showing cops and healthcare professionals in hazmat suits forcefully restraining a man has gone viral on social media.
The video shows the police stopping a man as he is driving by. He is surrounded by men with shields and hazmat suits with SWAT written on them. When he comes out of the car, they throw a net over his head and take him away.
This video is going viral and was also uploaded on YouTube with the title 'See how the patients of Corona Virus are caught on Highway in China'.
Catch people without masks.
抓没有戴口罩者#coronavirus pic.twitter.com/LgmSdi0V0u

— ☆:**:. ℭ𝔢𝔷𝔞𝔫𝔫𝔢 🇭🇰 ᶜᶜᴾ 👎🏻 .:**:.☆ (@CriticalCezanne) February 22, 2020
Fact Check:
We found that the words "反恐演 exercises" shown in the video, when translated into English reads "Counter-Terrorism Exercises".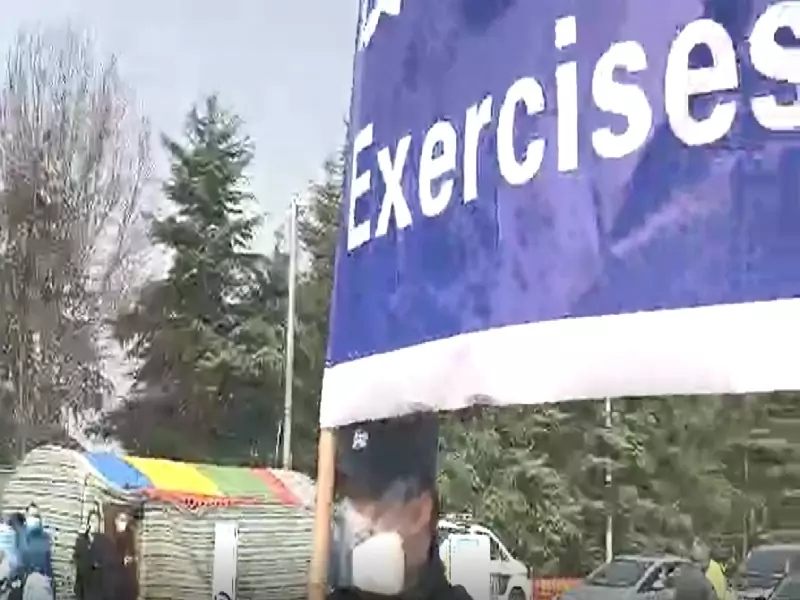 When we performed a reverse image search using screenshots taken from the video and appropriate keywords, we found an article in Storyful which says "Chinese 'SWAT' Team Practices Taking Down Coronavirus Victim".
A team in China's Henan province on 21 February practiced taking down uncooperative victims of Covid-19 or the coronavirus in a staged incident at an official checkpoint. In a video posted on Weibo and TikTok by Tongbai County's Municipal Public Security Bureau, a mask-wearing driver can be seen being questioned by the police and masked officials during the exercise.
https://malaysia.news.yahoo.com/video/chinese-swat-team-practices-taking-065811714.html
Therefore, the claim that the video is a true incident where officials are grabbing a Corona virus patient is FALSE. It is a mock drill conducted by the officials in Henan province in China.