Fact check: Mob thrashing man in viral video is not MP Congress leader, but BJP activist from Bengal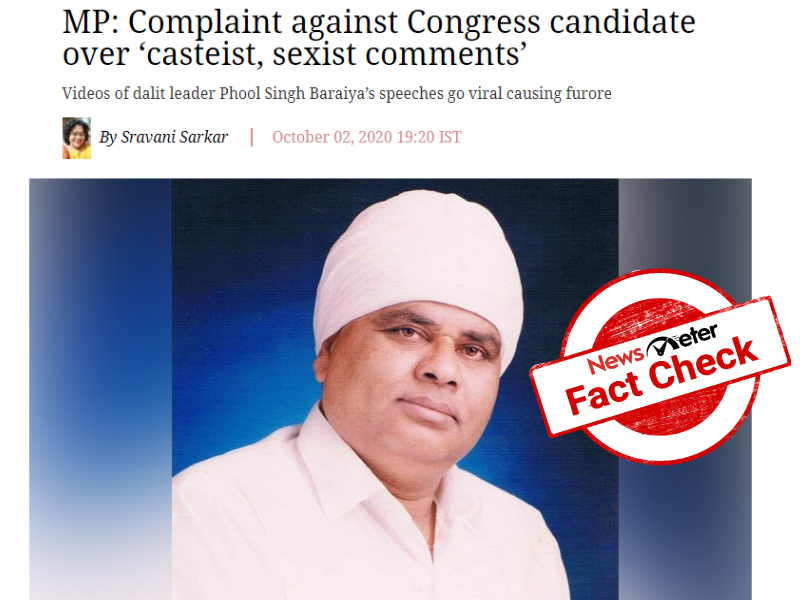 A video of a mob thrashing a person is going viral on social media. Netizens claim that he is Phool Singh Baraiya, a Congress leader from Madhya Pradesh. Singh was in news for his alleged sexist and casteist comments.
https://www.theweek.in/news/india/2020/10/02/mp-complaint-against-congress-candidate-over-casteist-sexist-comments.html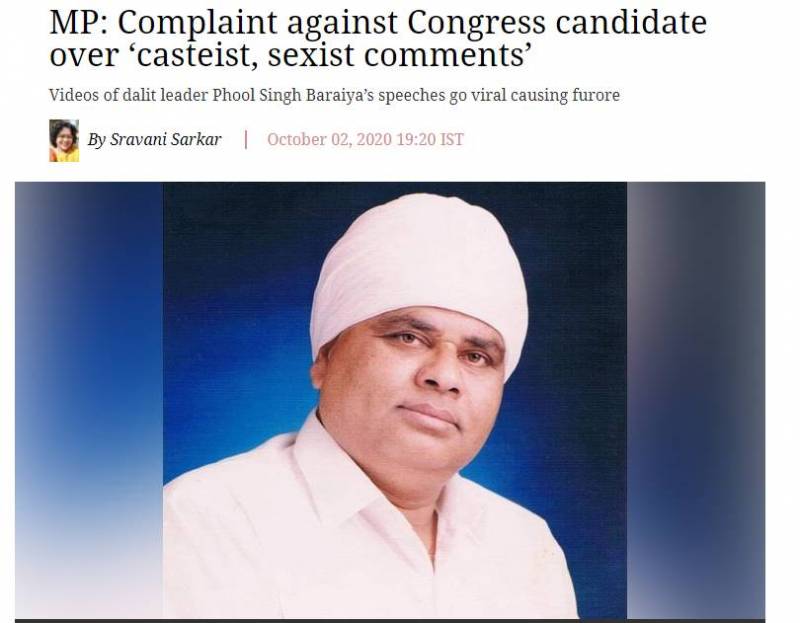 "Just see, how Congress candidate Phool Baraiya, who talks about keeping women of Savarnas in their house, is being welcomed," reads an English translation of Hindimessage
Archive of the Tweet can be accessed here.
The same video shared extensively on Facebook.
Archive of the post can be accessed here.
Fact check:
FALSE, the person in the viral video is Subrata Mishra, a BJP leader from West Bengal and not Phool Singh Baraiya, a Congress leader from MP. This incident occurred in 2016.
A reverse image search of one of the keyframes revealed that this video is in circulation since 2016. News meter came across the same video on YouTube uploaded in 2016 with the caption 'people beating up a BJP member.'
For more authentic sources, we did a keyword search using the terms ' BJP leader attacked in 2016' on YouTube and came across ANI report. The report contains the same visuals of a man being attacked by a mob. Video report stated that TMC supporters attacked the Union minister Babul Suprio and his convoy in West Bengal. During the scuffle one of the BJP party workers was also badly thrashed, and his clothes were ripped.
According to the report by NDTV on 20 Oct 2016, the person in the video is Subrata Mishra, a local BJP leader from Asansol, West Bengal. The article stated that "Mr Supriyo, who is the BJP parliamentarian from Asansol, went to the BNR More area where he was hit after a senior local party leader Subrata Mishra was beaten up allegedly by Trinamool workers as members of the two parties clashed."
The visuals of the attack on Subrata Mishra can be seen in ANI tweet dated 19 Oct 2016.
Archive of the tweet can be accessed here.
This video has been resurfacing on social media with different claims since 2016. Even recently several users shared the same video claiming it as an attack on present Union Health minister Harsha Vardhan.
Finally, the person in the viral video is not Congress leader Phool Singh Baraiya. The claim made is FALSE.
Claim Review :
Mob thrashing man in viral video is MP Congress leader
Claimed By :
Social Media Users