Hyderabad: Amidst the COVID-19 pandemic, fake news and misinformation have been rampant on social media. One such WhatsApp forward that has been viral since March claims that Prime Minister Narendra Modi is giving every Indian Rs. 15,000 as relief against the Corona virus lockdown. The message also includes a link that leads to an online form where one has to fill his/her name, phone number, address, and pin code.
The message in Hindi reads, "भारत के प्रधान मंत्री इन कठिन परिस्थिति में सभी भारतीयों को 15 हजार रुपय की मदत कर रहे है, आप भी निचे दी गई लिंक पर क्लिक करके फॉर्म भरे और अपने 15 हजार रुपय प्राप्त करे ।"
In English, it translates to, "The Prime Minister of India is helping all Indians in these difficult situations by giving Rs. 15,000. You can also fill the form by clicking on the link given below and get your Rs, 15,000."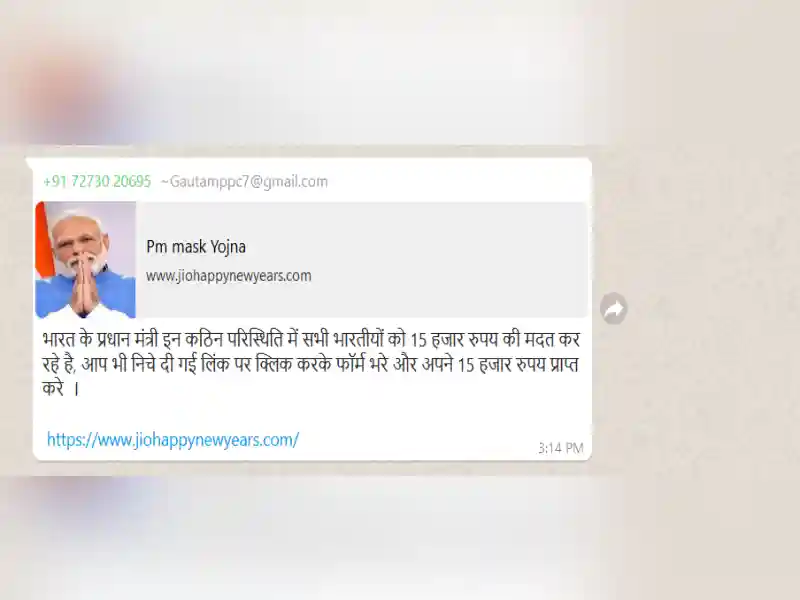 Fact Check
NewsMeter filled the form with false information to check where it led. A page appeared which asked us to share the same link among five people and the amount would be deposited to our account.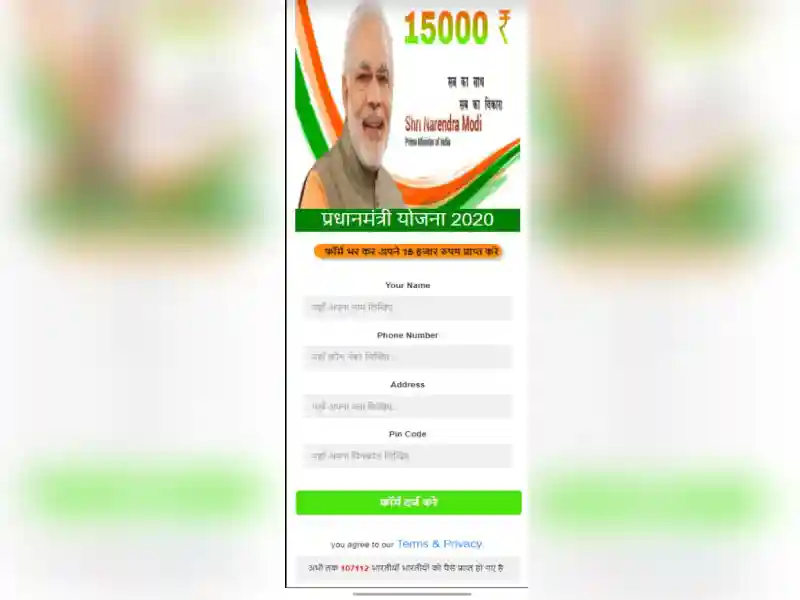 "To get your 15 thousand rupees and to promote the party, you have to send this offer to your 5 friends or group by pressing the green button below, and then enter your form by pressing below (Submit Now). You will be paid by contacting you through your given mobile number."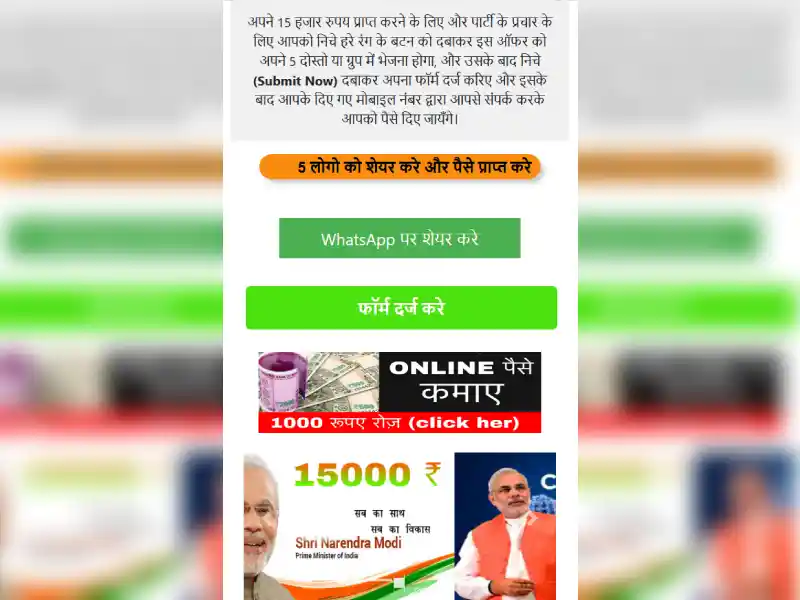 The message is misleading and fake. There is no Central government scheme that offers Rs. 15,000 to citizens. In fact, the Press Information Bureau had also issued a clarification stating the link was fake. "This claim is completely false, and the given link is fake. Please stay away from rumors and fraudsters," PIB said.
Also, the form asks for personal information which can be a breach of privacy. In addition, the site is a bootstrap example version rather than a proper built up website. This can be seen when one opens the tab. The name of the tab reads, 'Bootstrap Example'.
Hence, the claim that the Modi government is offering Rs. 15,000 to every citizen is false.
Claim Review :
Modi government is offering Rs 15,000 to every individual
Claimed By :
Social Media Users