Hyderabad: An image of an alleged RSS man, Chandraboss, who was brutally attacked in Kerala while attending a Muslim wedding has gone viral on social media.
A Twitter user tweeted the image and wrote, "How long Kerala can keep mum on these daily incidents on #RssKaryavahaks. Only until @BJP4Keralam takes over next year. This is so brutal. @RSSorg @BJP4India @amitmalviya @sambitswaraj #justiceforchandraboss" https://t.co/cit1DOT5Qj".
Similar claims were posted on Twitter and Facebook.
NewsMeter also found similar posts but with a different photo. These images reportedly show Chandraboss and his family who were also attacked.
FACT CHECK:
The claim is FALSE.
NewsMeter performed a reverse image search and found a YouTube video. The viral images were taken from this video. The photo reportedly showing Chandraboss with his family appears at 24:12 minutes.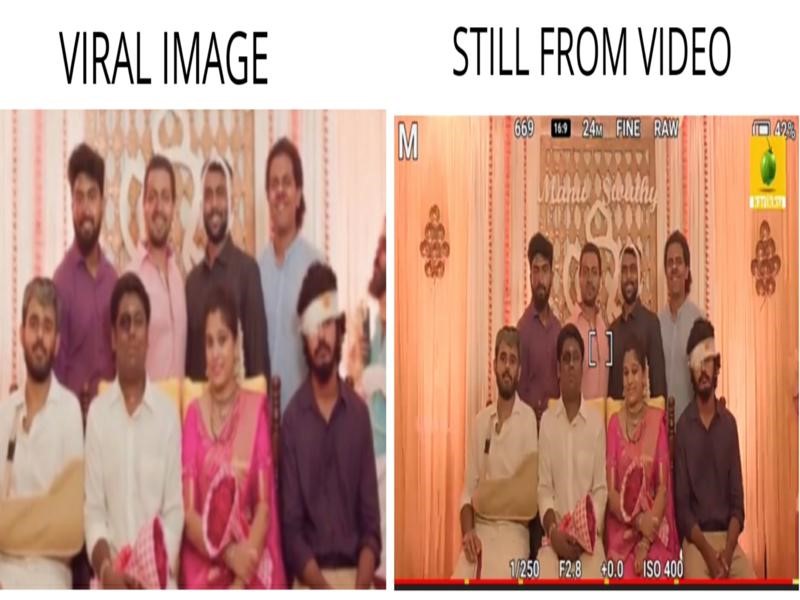 We also found that the man in the viral image is an actor in the Malayalam web series. He plays a character called Chandraboss. He can be seen in the last frame of the episode with the same injuries and wearing the same clothes.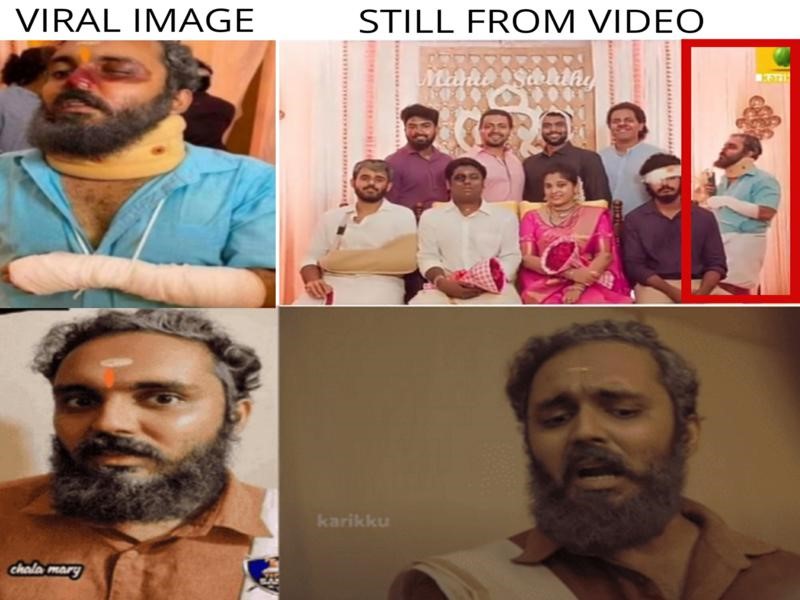 According to the description of the video, the man is Arjun Ratan. Ratan had shared the photos on his Instagram on 19 August. The viral pictures were taken from his Instagram account.
It should be noted that neither in the Instagram post nor in the image from the video was the man wearing an orange 'tilak' on his forehead. The picture was edited.
Hence, the photo of an actor from a Malayalam web series was shared on social media with false claims.
Claim Review :
RSS man beaten in Kerala
Claimed By :
social media users