Hyderabad: Pictures with a man in a red shirt wearing a helmet and posing near ditches are viral on social media. There are many speculations that these pictures were taken in Uttar Pradesh, while a few believe it is from Bihar or Chattisgarh.
Pankhuri Pathak, a national media panelist of the Indian National Congress, tweeted these pictures and wrote,"Regarding rules in the cavalry, Good day Walan has a bad mood. # Pit_free_Uttar Pradesh https://t.co/rx2GnOJv3v". It claimed that these pictures were taken in Uttar Pradesh and highlights the bad road condition in UP.
Another twitter user responded to Pathak's tweet claiming,"This is from Bilaspur, Chhatishgarh and is ruled by the Congress. https://t.co/9dAkvHN8ar".
Archived claim link can be found here and here.
Fact check:
The claim that roads seen in the pictures are from Uttar Pradesh is FALSE.
NewsMeter conducted a reverse image search on the Yandex search engine and found a blog titled 'Aanavandi' which was published in October 2019. The blog post claimed that the pictures were from West Bengal and from a protest that highlighted the condition of roads. It has additional photographs which made it evident that the pictures were from West Bengal.
The blog reads, "The West Bengal roads also in very bad condition. The lanes are narrow and locals are facing immense hardship to travel from this lane for the past few months."
On careful observation, one can find the hoardings in the background with the West Bengal Chief Minister Mamata Banerjee's photograph and other boards in Bangla.
The board on the extreme right corner also reads 'Malda', which is a district in West Bengal.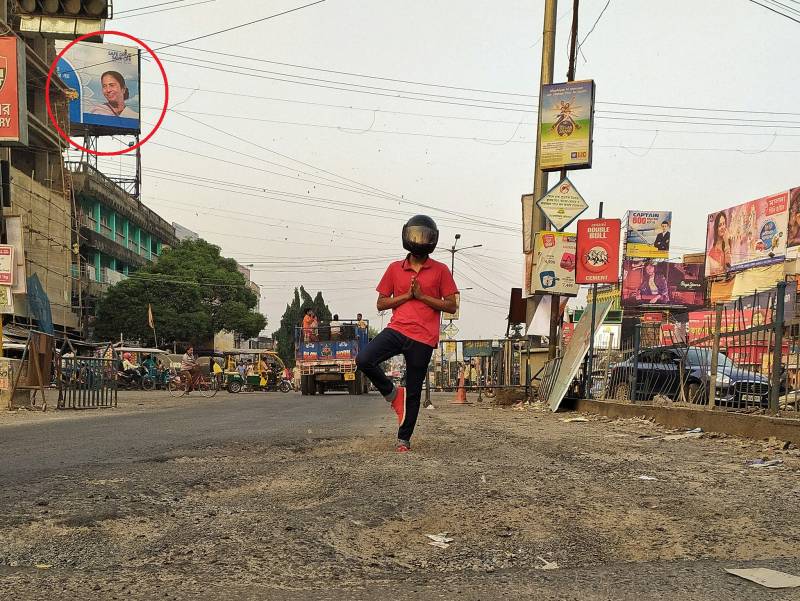 The vehicle numbers contain the number plates with 'WB' written, which is short for West Bengal.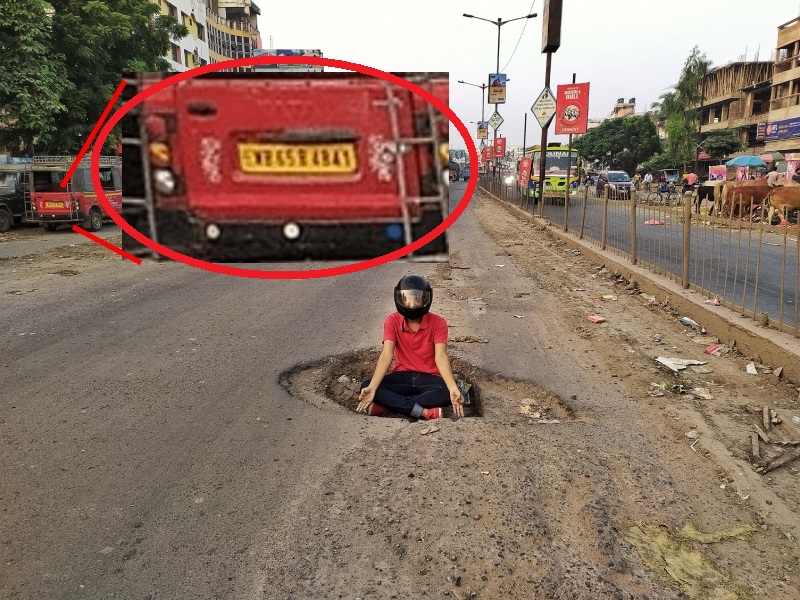 These pictures were also found in an article by 'Dhaka 18', whose title upon translation is, "Biker's fancy protest against the dilapidated condition of the road", thus stating that these pictures are from West Bengal.
Therefore, with the above information, it is clear that the images are neither from UP nor Chhattisgarh, but from West Bengal.
Claim Review :
Pictures Of Bad Roads From UP
Claimed By :
social media users