Fact check: Ramakrishna hospital has neither been sealed nor has its staff tested positive for COVID 19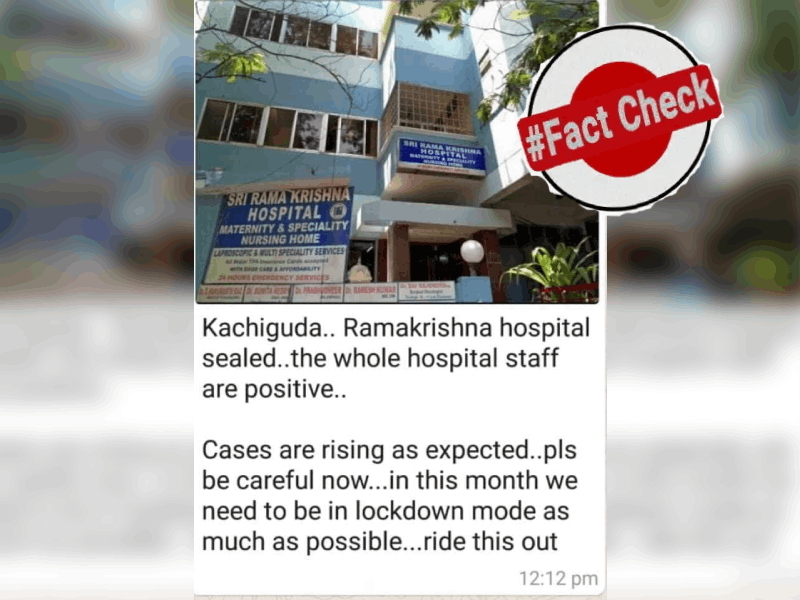 Hyderabad: A message is going viral on WhatsApp groups with a claim that a private hospital in Hyderabad has been shut after its staff tested positive.
According to WhatsApp forward Ramakrishna Hospital in Kachiguda area of Hyderabad has been sealed after its entire staff tested Covid-19 positive.
"Kachiguda Ramakrishna hospital is sealed...the whole hospital staff is positive," reads the message.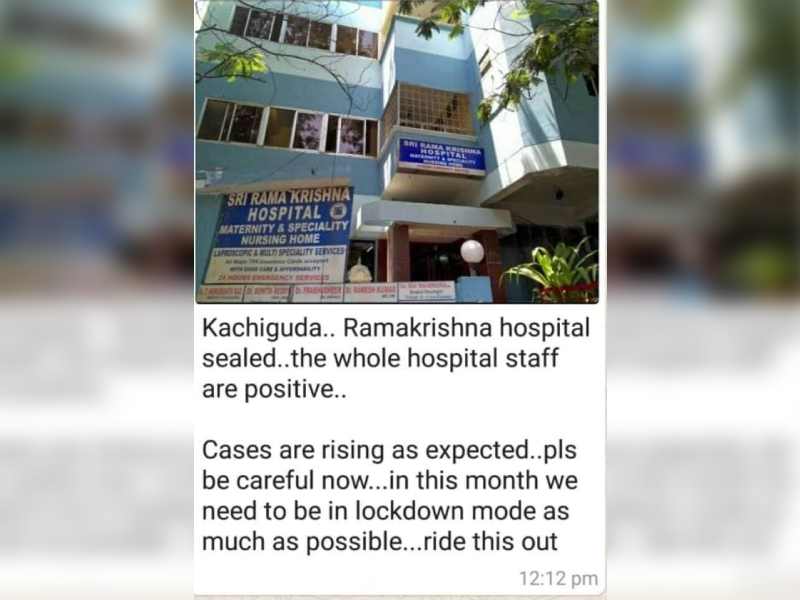 However, the claim is false.
Fact Check
"The rumors on WhatsApp are wrong. There was no Corona patient in the hospital so far. Also, none of our staff members are tested positive. The hospital is functioning with regular timings," said Dr Hanmanth Rao of Ramakrishna Hospital.
A video of Dr. Hanmanth clarifying his stand has also been released.
[amp-tweet tweetid="https://twitter.com/NewsMeter_In/status/1269893859418550272"]
We also found a poster put up outside the hospital premises stating: "Please do not believe rumors. Hospital functions normally between 10 AM to 6 PM".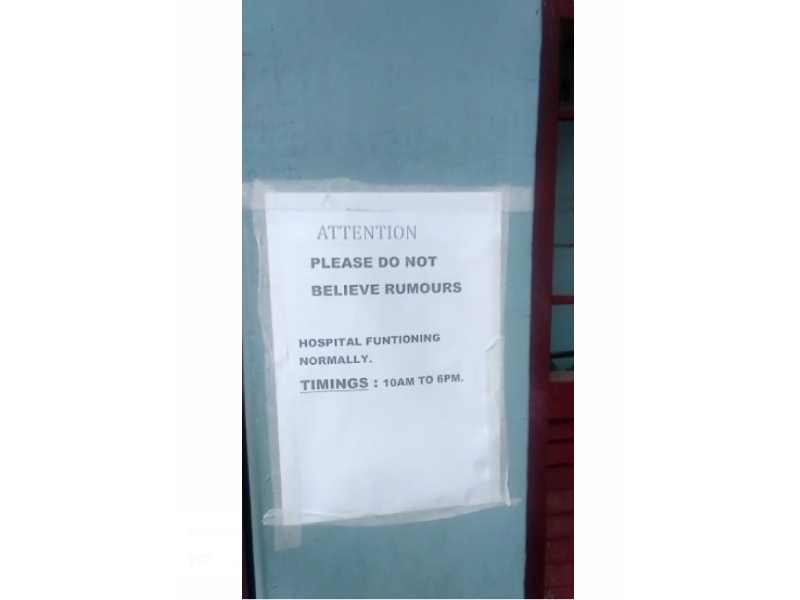 The death toll due to COVID-19 in Telangana is on the rise. On Sunday, 14 persons, including a young TV journalist from Hyderabad, succumbed to the virus in the state. With this, the total number of deaths due to Coronavirus in Telangana reached 137. Currently, there are a total of 1,771 patients undergoing treatment for Coronavirus in designated hospitals in Hyderabad. The state has recorded a total of 3,650 cases of COVID-19 so far.
Result
Hence the claim that Ramakrishna Hospital is sealed after its staff test Covid-19 positive is FALSE.
Claim Review :
Ramakrishna hospital has been sealed after its staff tested positive for COVID 19
Claimed By :
Social Media Users