Fact Check: Tweets claiming piles of bricks placed by evil elements at Peachtree Road are false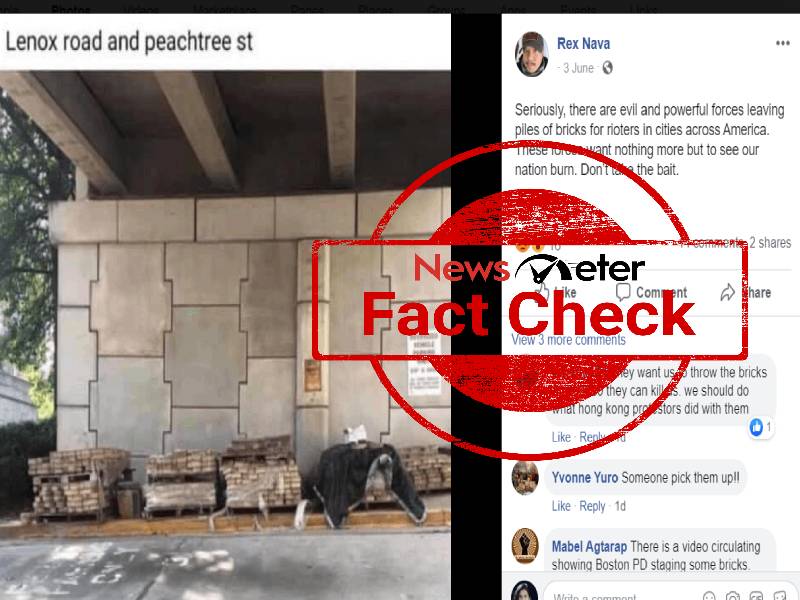 Anti-racism protests are sweeping not only the US but also the whole world. Mr Floyd, a black man, died after he was pinned down by Minneapolis police officer Derek Chauvin, who had his knee on Mr. Floyd's neck for several minutes while ignoring that Mr. Floyd was gasping for breath.
His death sparked mass demonstrations across the country, prompting law enforcing authorities to suppress the unrest. While these protests are peaceful in many parts, in some parts of America, these protests have turned violent. Many protestors used bricks to cause destruction or injure the police.
In this situation, people started covering the piles of bricks found in various parts of the USA and claimed that these piles of bricks are being left by evil forces for protestors to pick up.
Some tweets say "Interesting how there's a random pile of bricks near where protests are occurring in Atlanta. This is 15 minutes from where I live."
"In Atlanta right now, off 400 to the Peachtree, no construction going on. As reported in other cities someone is just dropping off pallets of bricks on corners. Organized hate. Who is behind this."
"Seriously, there are evil and powerful forces leaving piles of bricks for rioters in cities across America. These forces want nothing more but to see our nation burn. Don't take the bait."
Not only this picture but many other videos are in circulation with similar claims that the heaps of bricks are deliberately placed in different parts of the USA to instigate crime among the protestors.
Fact Check:
The above claim that the piles of bricks are deliberately placed under a bridge at Peachtree Road and Lenox Road in Atlanta is FALSE.
According to the reports of 11alive.com, the piles of bricks have been on the streets of Atlanta from November 2019. The YouTube video shows the Google Street view of Connector state road 141, just ahead of Peachtree Road and Lenox Road junction.
When searched, we found the exact location in the street view and found the piles of bricks lying there. The image of the location found in the street view belongs to November 2019, where the piles can be seen distinctly.
https://www.google.com/maps/@33.8514735,-84.3635089,3a,75y,152.09h,90t/data=!3m6!1e1!3m4!1sl1dfz_No4cxnsAPq5PiIxw!2e0!7i16384!8i8192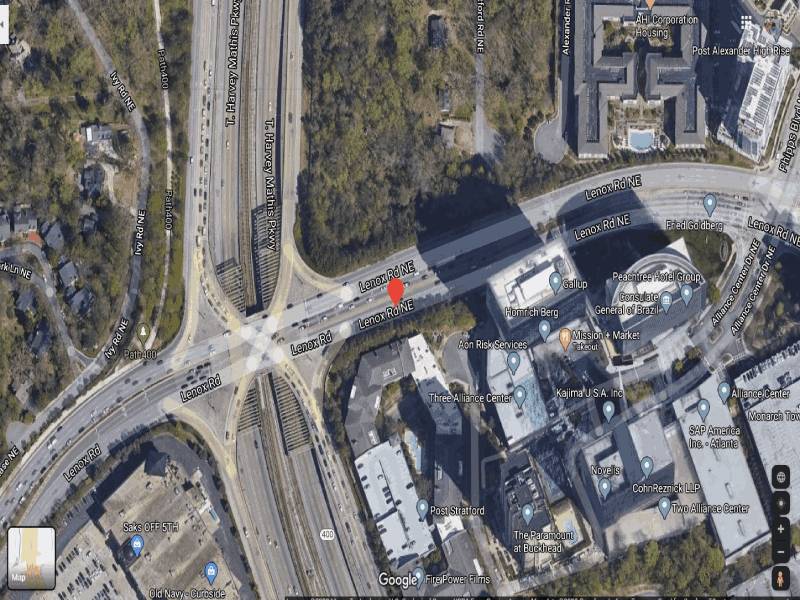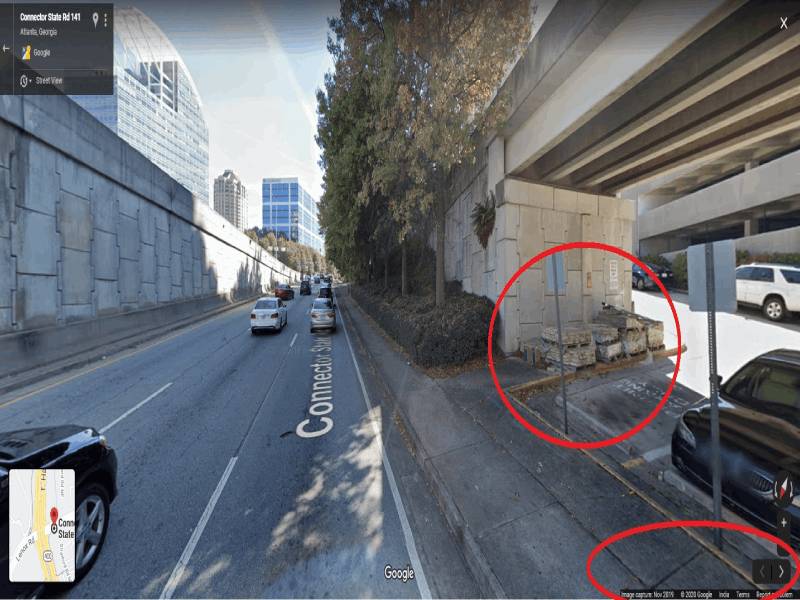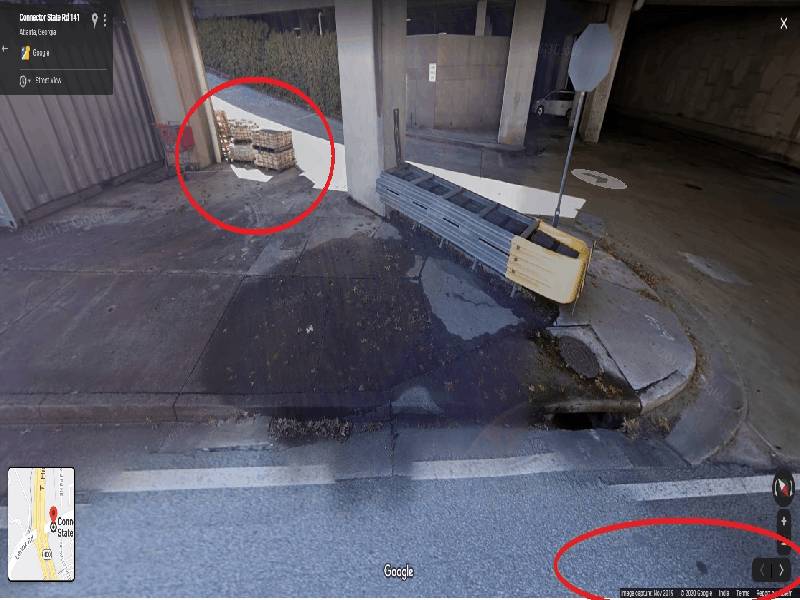 So, these were not deliberately placed on the streets of Atlanta to instigate violence.
Therefore, the above claim is FALSE.
Claim Review :
Tweets claiming piles of bricks placed by evil elements at Peachtree Road
Claimed By :
Social Media Users