Hyderabad: A tweet by an account that allegedly claims to be of Indian Actress Rhea Chakraborty is viral on social media. This tweet has been posted after Rhea Chakraborty was released from Mumbai's Byculla prison after the Bombay High Court granted her bail in a drug case related to Actor Sushant Singh Rajput's death.
"Got bail after being in jail for 28 days, after all what was the crime.?," reads the tweet posted from the handle. (archived tweet)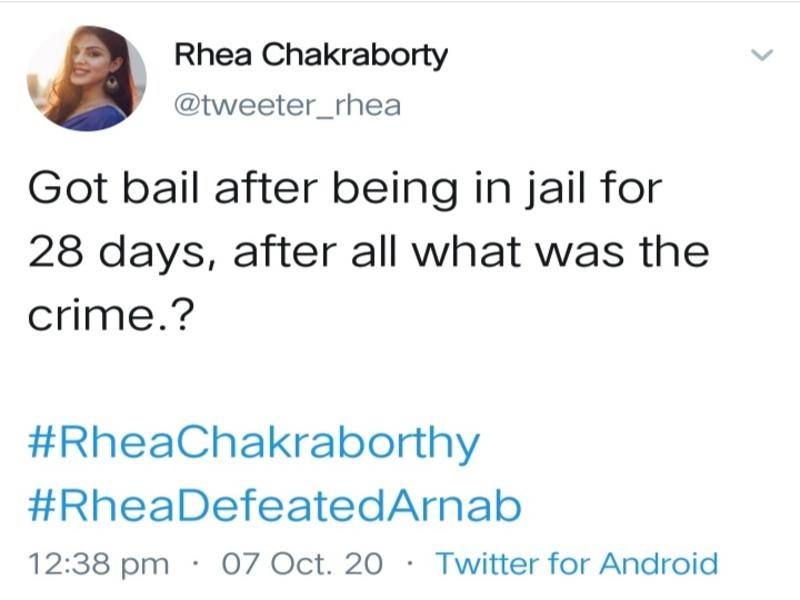 Many social media users falsely believe that this tweet was sent from her personal account and have retweeted it more than 500 times. (read quote tweets)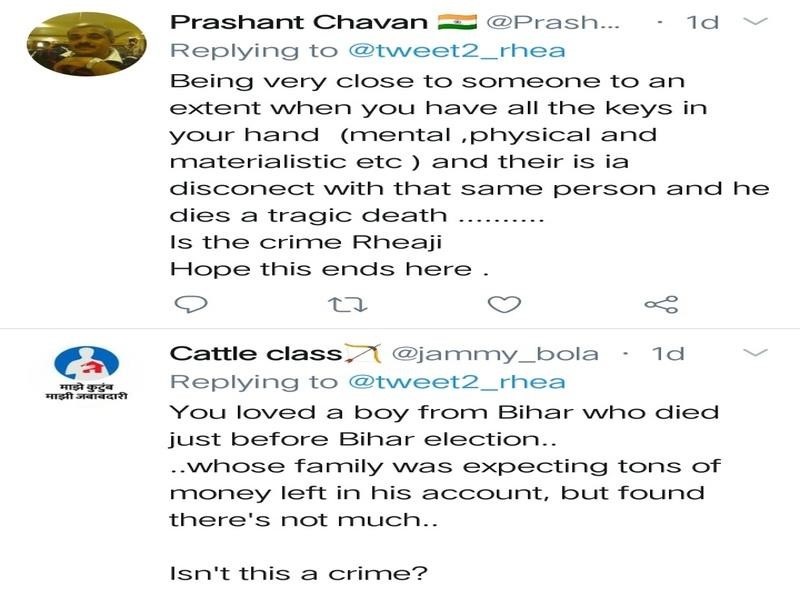 Fact check:
Newsmeter checked Rhea Chakraborty's official and verified twitter account and found that the viral tweet was not posted through her official handle. Her official handle has the username @Tweet2Rhea and was created in June 2009, whereas the account of the viral tweet has the username @tweeter_rhea and was created in July 2020.
Apart from this, the bio of the fake account states that it is a parody account and is not affiliated to Rhea Chakraborty.
The last tweet posted by Rhea ("@Tweet2Rhea") was on 16 July 2020 where she appealed to the Home Minister for a CBI inquiry into the death of Sushant Singh Rajput. After that, no tweet has been posted. Also, the fake handle tweeted about various issues ranging from politics to Hathras while Rhea Chakraborty was in jail for 28 days.
Evidently, this tweet was not posted from Rhea's official account.
Claim Review :
Rhea Chakraborty tweet on her bail
Claimed By :
Social Media Users