Hyderabad: After COVID-19 lockdown many wild animals were spotted on the roads. In Kerala a civet was spotted on the roads of Kozhikode. A deer was spotted in the residential area of Assam in Guwahati. Similarly, animals were spotted in different parts of India amidst lockdown. A video is now being virally shared on WhatsApp saying that a leopard was spotted in Banjara Hills of Hyderabad.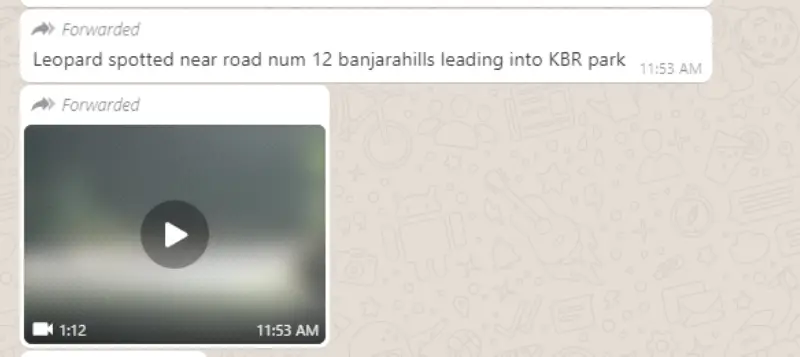 The video was also posted on YouTube by a local news channel saying, 'Leopard in Jubilee Hills'.
Fact Check:
The claim that the video is from Banjara Hills or Jubilee Hills of Hyderabad is fake. NewsMeter teams extracted key frames from the video and did a reverse image search using the keyword leopard during lockdown. We found the video was published by a local news channel Telugu Nestam on April 20.
The video is titled 'Tirumala CC Camera Captured Leopard Roaming Freely On Roads.'
The Banjara Hills inspector A. Ravinder said, "We got the video via twitter and a person asked us to check if it's true. We conducted a search along with forest officials and found there is no evidence and later found that the video is from Tirupati."
In a corner of the video being circulated it can be seen that the video was taken by a CCTV camera on 18 April.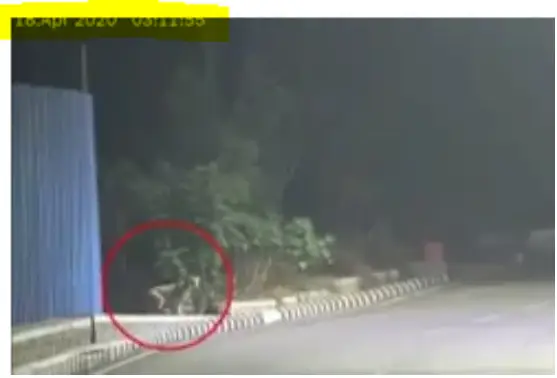 Hence the claim that the video is from Banjara Hills is fake. It was recorded by a CCTV camera on Tirumala Roads.
Similarly, images of peafowl were being shared stating that they have reclaimed their area on the Ooty Coimbatore road. But later it was found that the photo old and was not taken after the lockdown.
Claim: Leopard Spotted in Banjara Hills
Claim by: Whatsapp Messages
Fact Check: FALSE. The video shared is from Tirupati taken by a CCTV camera.