Nirmala Sitharaman is the Finance Minister of India. She was born and brought up in Tamil Nadu, which is home to several political stalwarts. One of the amazing woman leaders born in Tamil Nadu was Jayalalitha.
Recently, a black and white picture of two women clad in sarees went viral. It was claimed that the two women in the picture are Jayalalitha and Nirmala Sitharaman.
Though many shared it with the title, "Jayalalitha with Nirmala Sitharaman".
Some asked, who is the lady with Jayalalitha?
Fact Check:
The lady seen along with Jayalalitha is NOT Nirmala Sitharaman. So, the claim is FALSE.
Though both Jayalalitha and Nirmala Sitharaman, the strong woman politicians hail from Tamil Nadu, there is an age gap of more than 10 years between them. Jayalalitha was born on February 24, 1948, and Nirmala Sitharaman was born on August 18, 1959. In the viral image, we do not see any such age difference between them.
When reverse image search was performed, we found a Facebook page, 'for the love of Sari'. It shared a post with the same viral picture. Its caption reads an old black and white image of Tamil Nadu CM - Jayalalitha with the famous Tamil author Sivasankari.
When soft printed silks with a buttery feel were in vogue... Most of our mothers had one..courtesy - www.vintageindianclothing.com
So, the lady seen in this image is Sivashankari, renowned Tamil writer.
We also found a few other pictures of the two in another article with a caption- Different moods of Jayalalitha with her friend Sivashankari.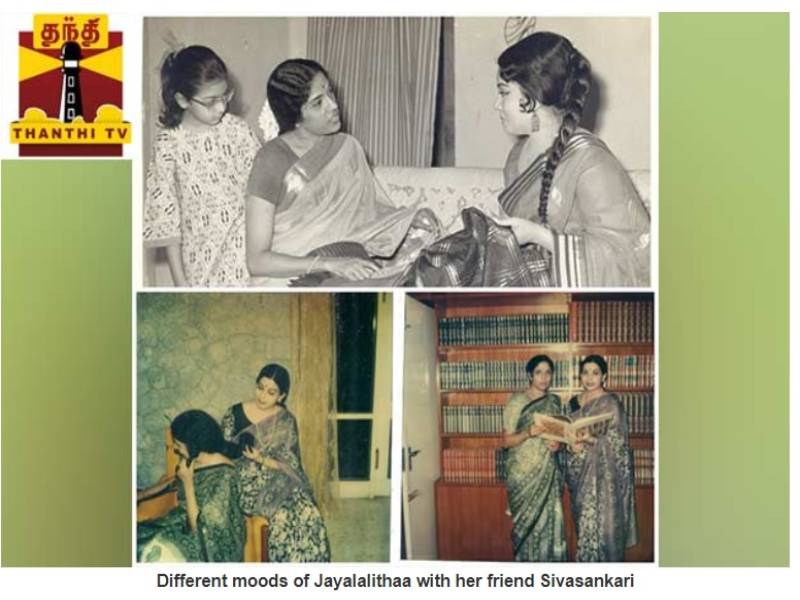 When compared with recent images of Sivashankari, we found many resemblances. Therefore it is Ms. Sivashankari in the viral image.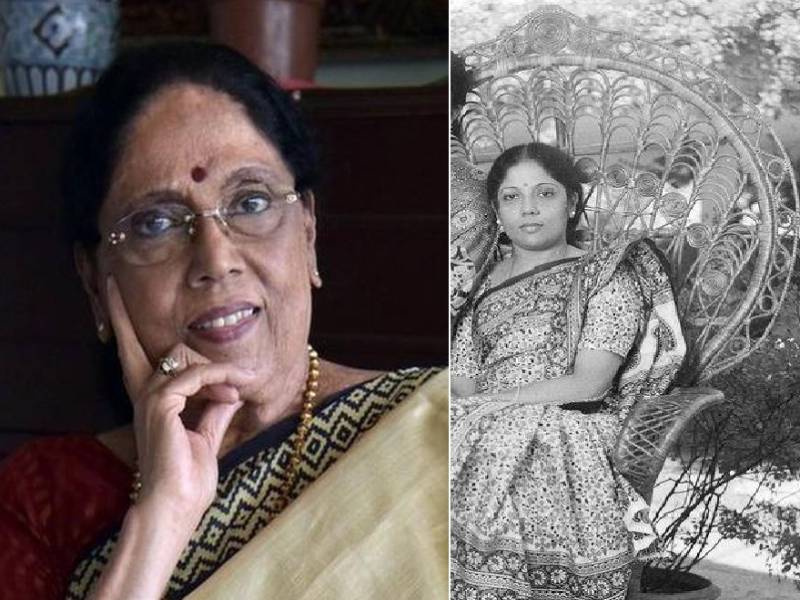 Here is the complete profile of Ms. Sivashankari.
We also found a picture of Nirmala Sitharaman of that era, which looks completely different from that of the viral image.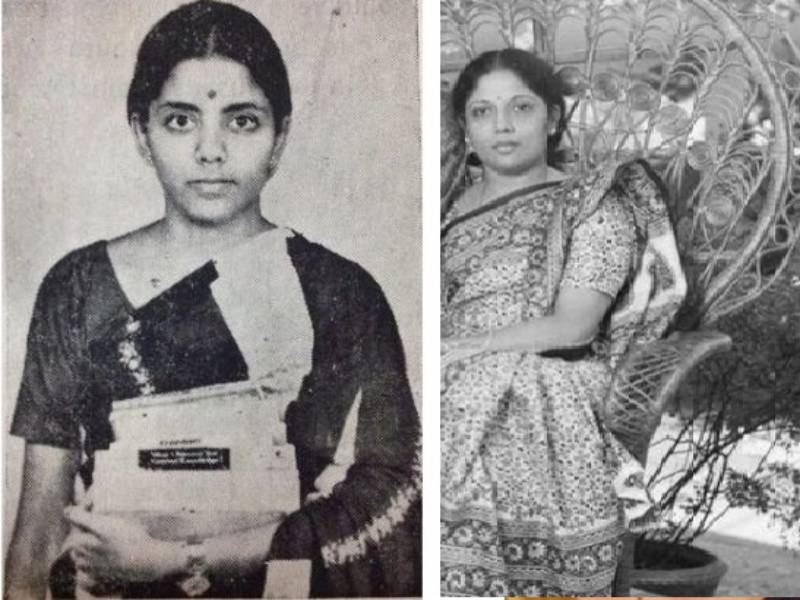 Hence, the viral image is NOT of Nirmala Sitharaman with Jayalalitha. The second woman in the viral photo is writer Sivashankari.
The above claim is FALSE.
Claim Review :
Woman with Jayalalitha in viral picture is Nirmala Sitharaman
Claimed By :
Social Media Users