Fact Check: Yes, HMWSSB delivering 1kg bleaching powder, chlorine tablets to people's doorsteps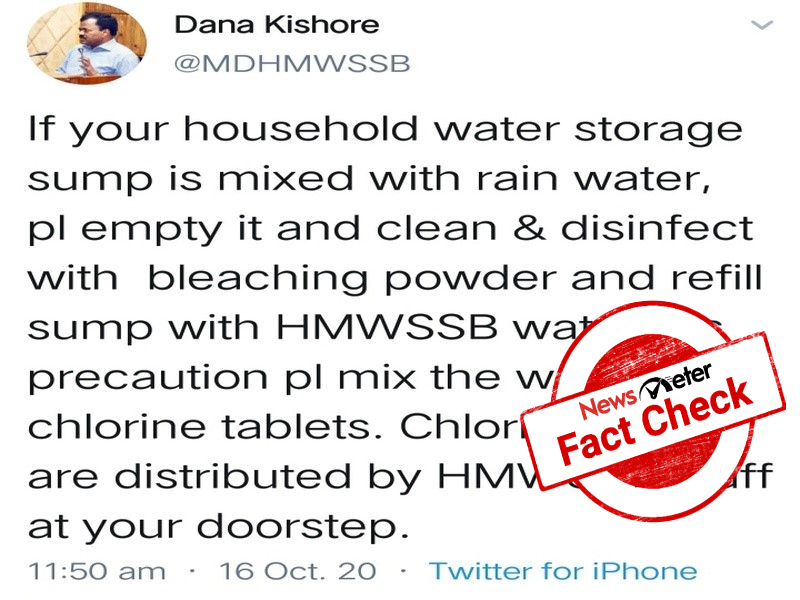 Hyderabad: The heavy rains and floods in Telangana and Andhra Pradesh have raised concerns about contaminated drinking water which could give rise to serious health problems. Many social media users are worried that seasonal and communicable diseases could spread due to the contaminated water.
One Twitter user suggested using bleaching powder to disinfect the water storage sump. "If your household water storage sump is mixed with rain water, pl empty it and clean & disinfect with bleaching powder and refill sump with HMWSSB water." The tweet further claimed that the Hyderabad Metropolitan Water Supply and Sewerage Board (HMWSSB) is distributing one kg bleaching powder and chlorine tablets to people's doorsteps. (archived tweet)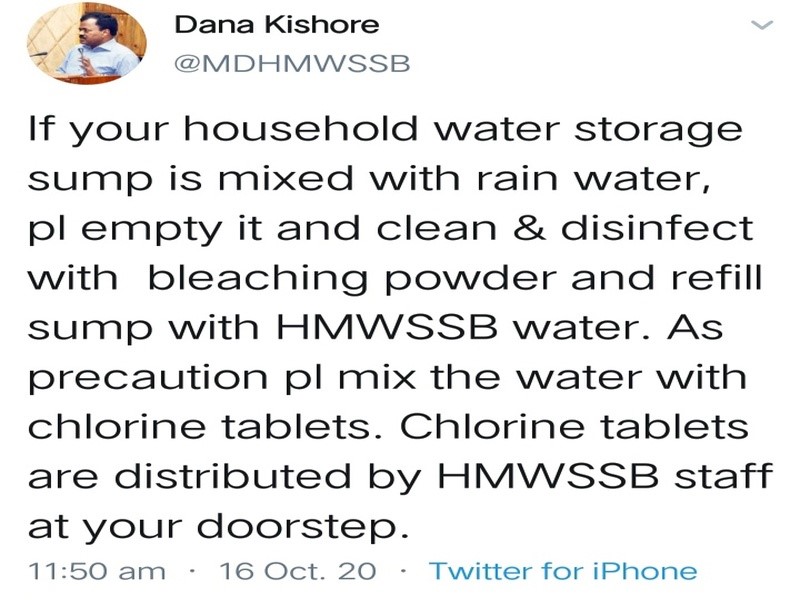 FACT CHECK:
This claim is TRUE.
NewsMeter found an article by The Hans India which said the municipal administration and urban development minister, K.T Rama Rao, has directed the Greater Hyderabad Municipal Corporation (GHMC) to undertake comprehensive sanitation work to prevent the spread of seasonal and communicable diseases. "Minister KTR stated that the HMWSSB has increased testing of water samples and also started distribution of chlorine tablets," the report stated.
Another article by Telangana Today said the HMWSSB is distributing chlorine tablets to households and asking people to mix them with water for consumption.
This claim was also confirmed by the official Twitter account of HMWSSB. It said the HMWSSB staff are distributing one kg bleaching powder and are also demonstrating how to clean the sump. Apart from this, they are also giving chlorine tablets which will be delivered at people's doorsteps.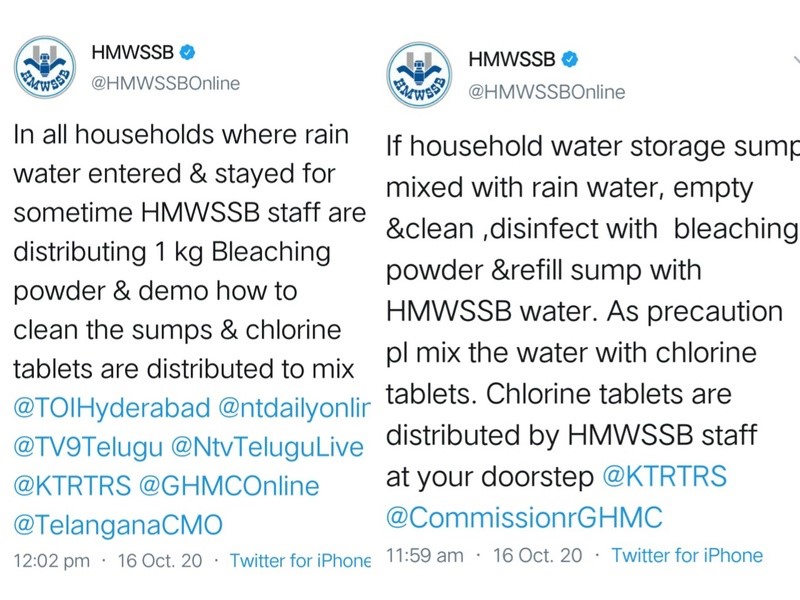 Many people who faced issues regarding the home delivery of chlorine tablets contacted HMWSSB and were told it would be delivered to their doorsteps.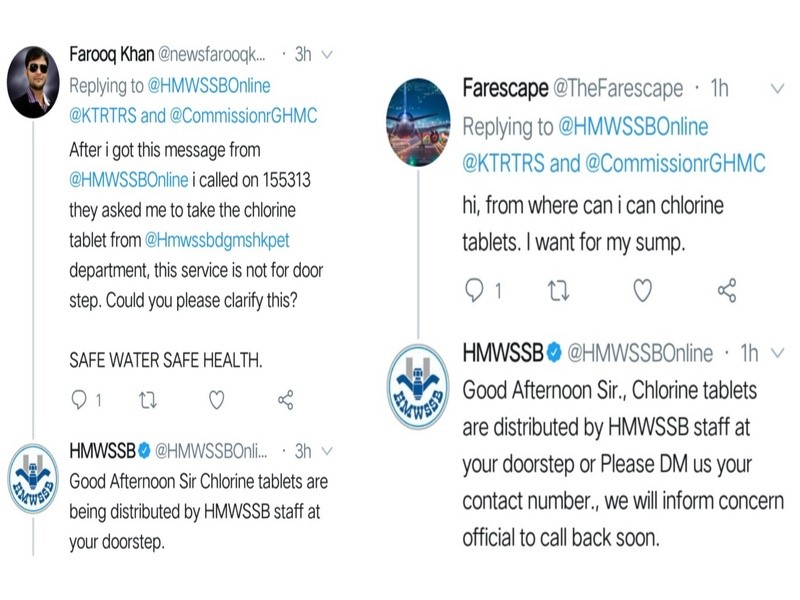 Further, many users also posted pictures of the staff delivering the tablets to their homes.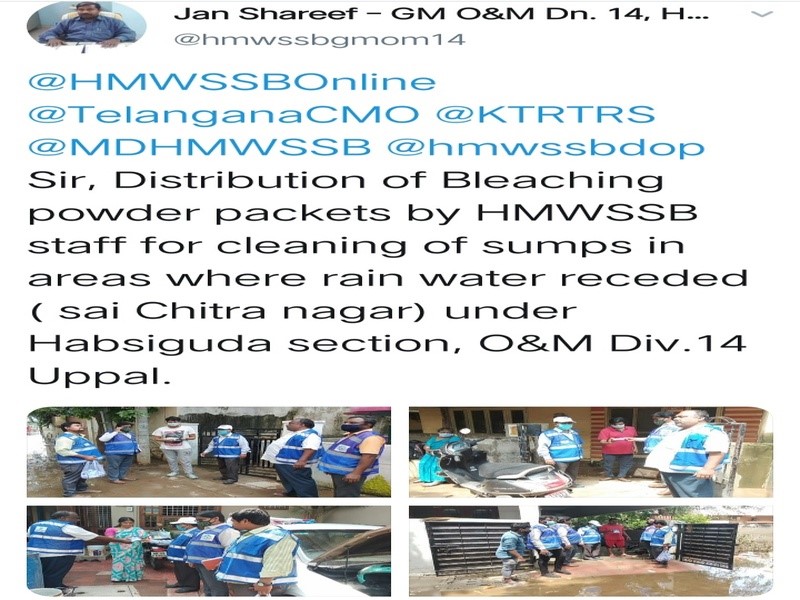 Hence, the claim that HMWSSB is delivering bleaching powder and chlorine tablets to people's doorsteps is TRUE.
Claim Review :
HMWSSB delivering 1kg bleaching powder, chlorine tablets to people's doorsteps
Claimed By :
Social Media Users