Did you know that India is fast emerging as the hottest fashion destination in the world? Considering the home-grown talent we have, the news doesn't come as a big surprise to us. From dressing up celebrities to Bollywood actresses and models, these 15 Famous Fashion Designers of India played an instrumental role in shaping up the current fashion industry of the country.
While their originals labels may be out of reach to many of us, most of the designs in the commercial market ( aka designer copies) are the creative products of these famous designers. Apart from putting India on the global fashion map, these legends have also contributed immensely to the local fashion market.
Read along to get introduced to each of them!
Top 15 Fashion Designers of India:
Here are the details of the best fashion designers of India who are renowned for their setting the standards in the fashion industry sky-high:
1. Sabyasachi Mukherjee: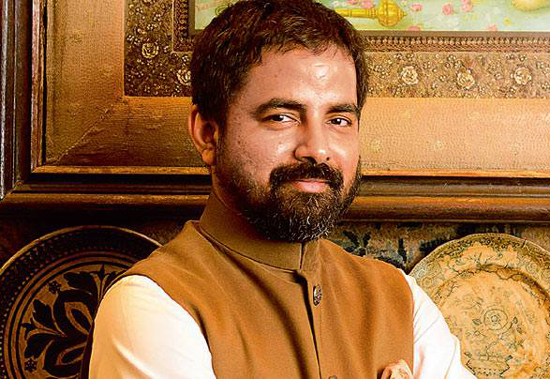 Sabyasachi Mukherjee is unarguably one of the top fashion designers of India. This Bengali babu redefined the traditional Indian fashion by juxtaposing the vintage with the modern. His clothes are classy, elegant and exquisite. In short, every piece that comes from his house transports us to the bygone Royal era of the country.
It is every bride's dream to wear a Sabyasachi lehenga or saree on her wedding day and the list even includes celebs, foreigners and the elite. Even after 21 plus years in the industry, Sabyasachi continues to be the undisputed king of the Indian fashion scene with over 2400 crores market value.
2. Manish Malhotra: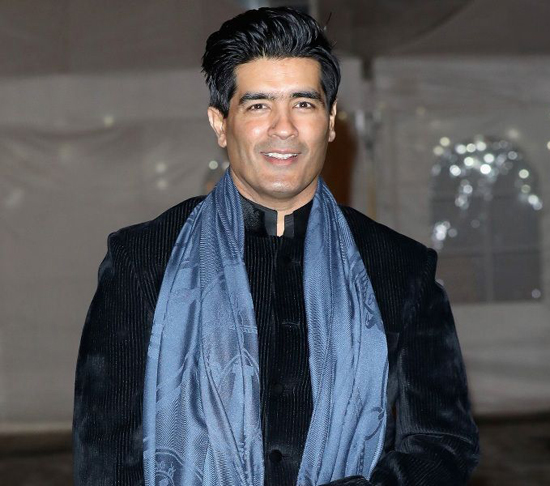 Manish Malhotra is the darling designer of Bollywood. This model-turned-designer and stylist has designed costumes for the creamy layer of the B-town. He started his career as a costume designer which earned him awards and plenty of fame. Very soon, he realized the importance of selling these pieces through his label and thus was born his eponymous fashion house – Manish Malhotra.
Currently, Manish runs three flagship stores in India and many abroad. He has 800 employees working relentlessly to transform his dreamy designs into reality.
3. Payal Singhal: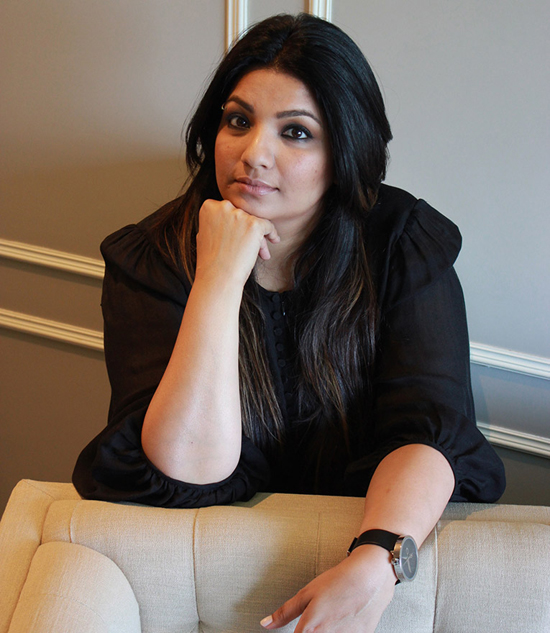 Imagine a 15 year old girl launching her couture and even winning the "Designer of the Year Award"! At 15, we were not even able to understand a pastel from a solid color. That's Payal Singhal for you. This ace fashion designer of India hails from a family of artists and designers, which shows that creative thinking is in her blood.
Payal's USP is to revive traditional Indian clothing by adding a modern flair. Her outfits look like pieces of wearable art which feature vibrant prints, soothing colors and delicate embroideries. She launched her brand "Payal Singhal" in the year 1999 and continues to reign the market since then.
Also Read: Pattu Saree Blouse Designs
4. Tarun Tahiliani: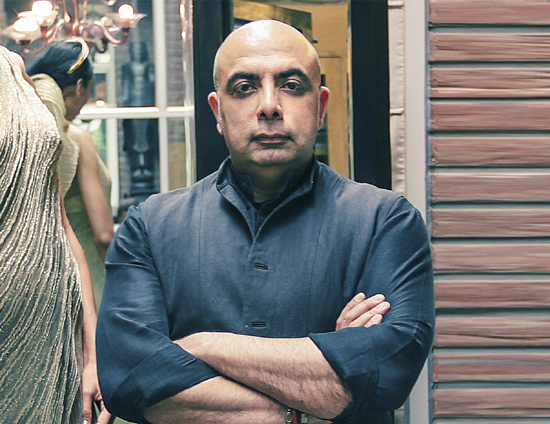 TaruniTahiliani is one of the leading fashion designers of India, renowned for creating futuristic designs. His outfits are extraordinary and serve as examples of this visionary thinking and expertise in the craft. Tarun also has the reputation of being the first Indian designer to have showcased his collection at the Milan Fashion week.
Throughout his career, Tarun made a distinct mark for himself by introducing new technologies and advanced techniques in textile designing. His very modern, yet distinctively Indian collections are embraced by many actresses like Deepika Padukone, Aishwarya Rai Bachchan etc.
5. Anita Dongre: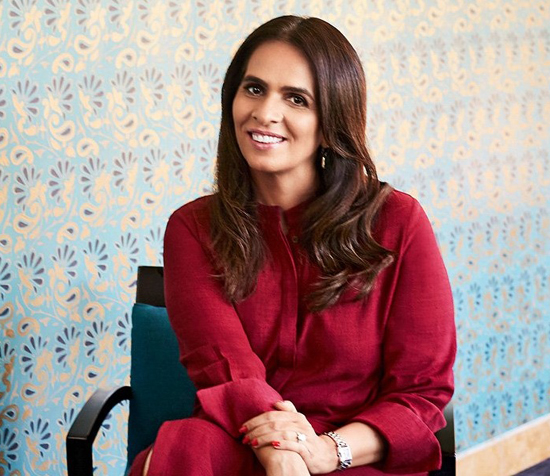 Anita Dongre is one of the most successful fashion designers of India, whose fashion house has generated more revenue than any other in the country. The key to her success is her idea of bringing sustainability in fashion. She has designed for many international delegates including Ivanka Trump, Hillary Clinton and even Kate Middleton, the Duchess of Cambridge.
Anita owns two seperate fashion lines – Pret and Diffusion. The former is a high-end designer label, while her second clothing brand 'AND' offers luxury designs at affordable prices.
6. Masaba Gupta: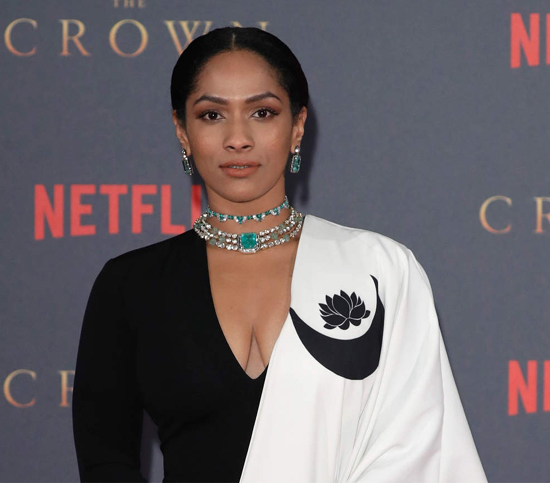 Masaba Gupta is one of the youngest fashion designers of India, who has quickly made her mark in this cutthroat industry. She is the child of yesteryear's star Cricketer Vivian Richards and Bollywood actress Neena Gupta. What differentiates her work from the other designers is the playful usage of bold prints, which feature everyday objects like telephones, cows, palms etc.
Masaba's namesake label Masaba Gupta targets making contemporary designs for people between 18-30 years age group. Her unique designs, color combinations and prints are an instant hit with her audience, including top celebrities like Kareena, Alia Bhatt etc.
Also Read: Alia Bhatt Hot Saree
7. Manish Arora: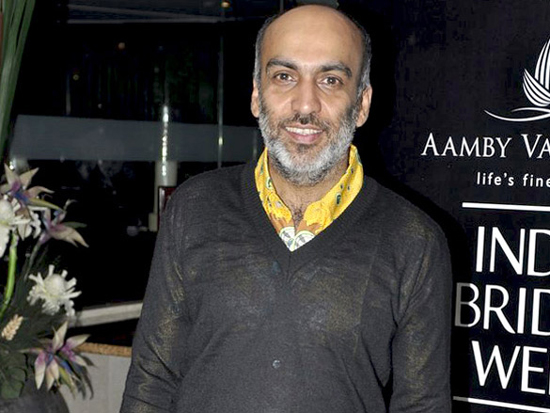 Two words to describe Manish Arora's work – Playful and Eclectic! Manish is one of the most popular names in the Indian fashion scene and renowned for his bold and experimental designs. His outfits are anything but ordinary. They are filled with colors, including dazzling neons and eccentric metallic shades.
Manish is a regular designer for Bollywood actor Ranveer Singh, who is known for this outlandish dressing and fearless fashion sense. His current collection focuses on blurring the gender lines and creating unisex outfits.
8. Kresha Bajaj: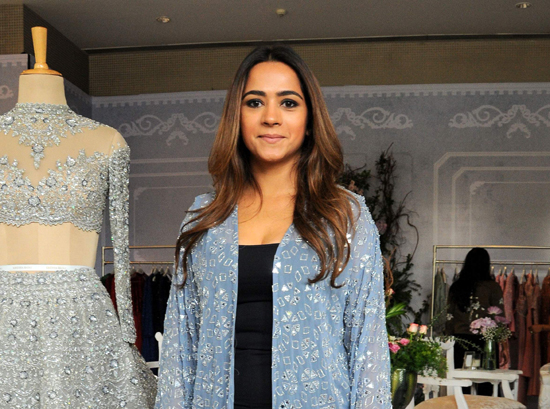 Remember Samantha Akkineni's engagement outfit which featured her love story embroidered in golden thread? Did you know who started this trend? Kresha Bajaj! This popular fashion designer became the talk-of-the town after creating her wedding lehenga that showed intricately woven scenes of her love story.
Since then, there was no looking back for Kresha. Her outfits are dreamy, magical and unconventional. The color choices are a striking contrast to the traditional Indian approved bright shades and her embellishments speak of luxury.
9. Anamika Khanna: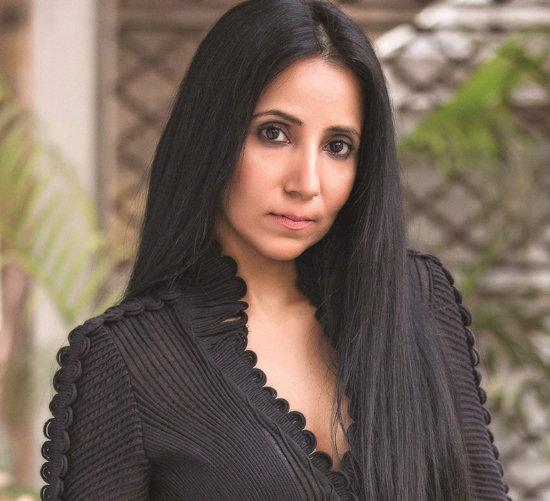 Anamika Khanna is a Celebrity fashion designer who is also the first in the country to own an international label called "Ana Mika". Her outfits are modern interpretations of traditional Indian outfits. She has earned an global applause for showing her signature Cowl kurtas which were inspired by the dhotis of Mahatma Gandhi.
That's not all! She reshaped the quintessential 9 yard Maharashtrian Saree into a comfortable dhoti saree, a concept that earned her many accolades. Her collection is now made reachable to the Indian audience through multi-designer boutiques like Aza, Ogaan etc.
Also Read: List Of Different Types Of Fashion Styles
10. Shantanu Nikhil: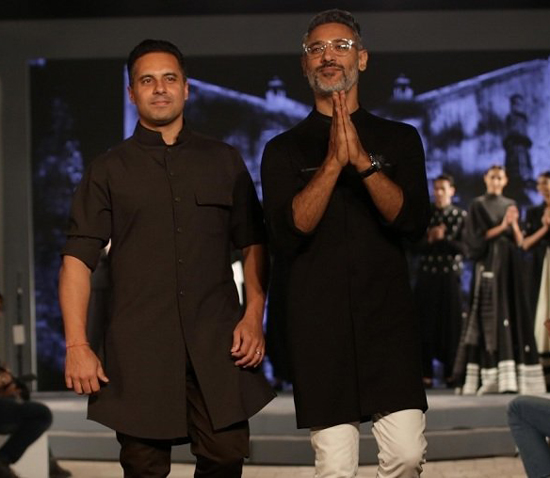 Shantanu & Nikhil is the famous designer brand owned by the Mehra brothers Shantanu and Nikhil. They launched their label in 2000 and have dressed many celebrities and elite clients since then. The focus is more on creating edgy, geometric patterns in vibrant shades and lightweight fabrics. You can notice a heavy usage of Chevron lines, stripes, symmetrical designs, woven in metallic and crystal embroideries.
Shantanu and Nikhil, the dynamic designer duo are quite popular in the Indian fashion circuit, especially for their contemporary bridal wear collection.
11. Ritu Kumar: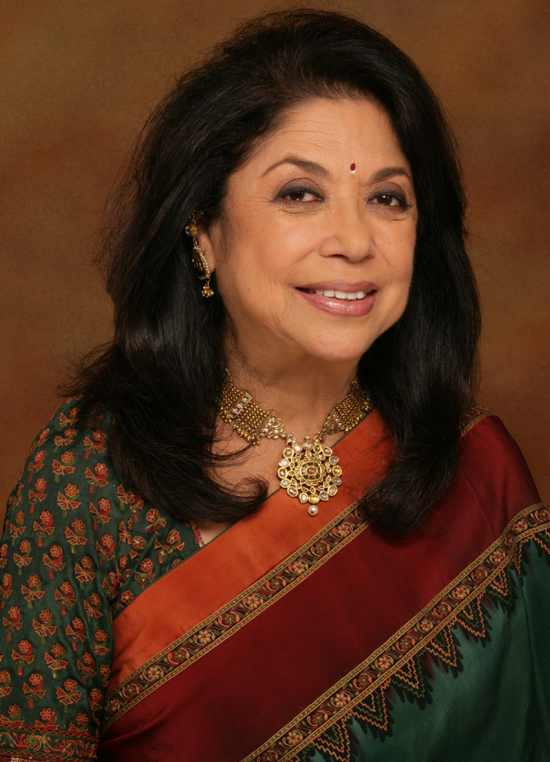 Ritu Kumar runs one of the biggest fashion houses in the country. She was among the first ones to have introduced the concept of designer clothing to the Indian audience. Her clothing line reflects her respect towards the traditional Indian crafts like block printing, which she reintroduced to fit in the contemporary context.
Ritu Kumar's outfits are classy, elegant and have a sort of earthy vibes. Apart from her namesake brand "Ritu Kumar", a subbrand called "Label" was launched to offer sophisticated Indo-Western clothing line for the younger generation.
12. Gaurav Gupta: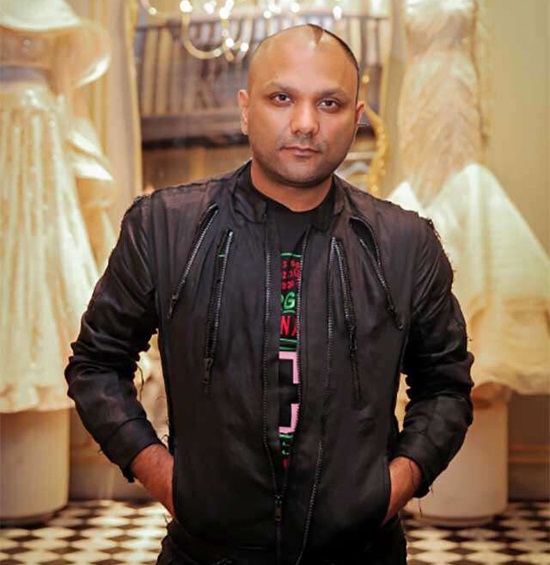 Gaurav Gupta is the man who introduced contemporary and avarde fashion in India. His 3D designs, fluidic patterns and never-before-seen textures leave a pyschadellic effect on our minds. Initially, his ideas were considered too outlandish and impractical. However, his recent runway shows and celebrity endorsements pulled him into the mainstream fashion segment.
What fascinates us about Gaurav Gupta's outfits is the amount of technicality and engineering that goes into making each piece. The construction of his clothes like nothing like you have ever seen. He has also reinvented the saree gown by adding some edgy and dramatic elements to it.
13. Rimzim Dadu: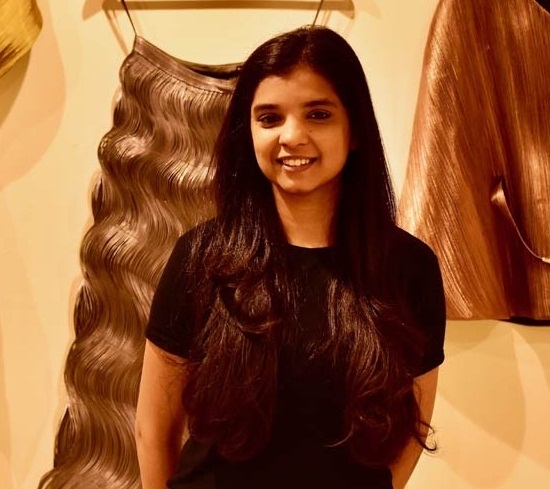 Remember the blue and black metallic saree that Sonam Kapoor wore at Cannes? Do you know the creator of this innovative outfit? It is isRimzimDadu. This young fashion designer from India has reinvented the traditional Indian saree by replacing the threads with metallic yarn. It is also safe to state that Rimzim has revolutionized the Indian fashion business through her unconventional ideas.
She also believes that every outfit that comes from her fashion house looks like a piece of wearable art. To achieve this, she has incorporated some interesting materials like silicon sheets, hair thin metallic wires etc. which none of the designers attempted before.
14. Abu Jani & Sandeep Khosla: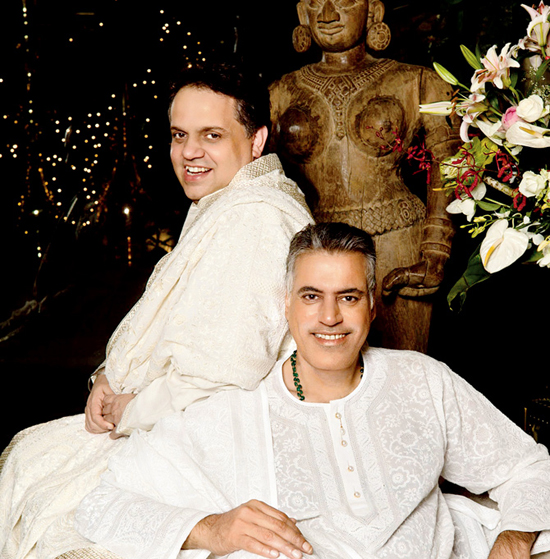 Talking of the top fashion designers in India, one cannot miss mentioning about the designer duo Abu Jani and Sandeep Khosla. They have been in the industry for more than 30 years and are regular designers for most star families of Bollywood, including Amitabh Bachchan. Their clothes are ornated, refined and artistocratic, with a dominant usage of whites and off-whites.
Abu and Sandeep are renowned for bringing back the traditional craft of Chikankani in most of their collections.Despite being one of the early designers in the Indian fashion scene, Abu Sandeep have constantly reinvented themselves to catchup or rather, stay ahead of their times.
15. JJ Valaya: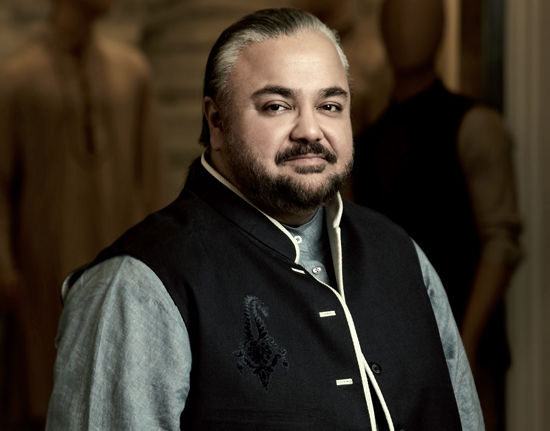 Another big name in the Indian fashion industry is J JValaya. Apart from being one of the first few Luxury fashion designers of India, Valaya is also the first global ambassador of the international brand Swarovski. He, along with this elder brother TJ Singh, founded "The House of Valaya" in the year 1992, which kickstarted his entry into the couture world.
Today, JJ Valaya has become synonymous to maximalism, grandeur and opulence. He is also one of the highly acclaimed and influential designer of this generation!
This list of famous fashion designers of India covers the best of the lot who have not only created a mark for themselves in the industry, but also inspired millions of aspiring designers to take this less-explored route! So, tell us, who is your favorite among them and why?