Hyderabad: Several more disgruntled staff of the Gandhi Hospital joined the protest here that entered its sixth day on 15 July. Over 220 contract nurses have been protesting for the past five days demanding regularisation of their jobs and salary hike.
On 14 July, around 400 class four employees of the sanitation department had boycotted duties and staged a dharna. On Wednesday, 96 newly-appointed contract nurses joined the protests.
Rani, a contract nurse at the hospital, said, "We were recruited for emergency purposes in April this year. It's been three months now and we have not received our salaries nor have we received an appointment letter. We have not even been provided an ID card so far. We have talked to the nursing superintendent, the RMO, and the DMO but have not received any response from them."
She added, "We have been silent so far because we were working in emergency wards and did not want the patients to suffer. But how long can we hold on? Did we join our duties only to beg our salaries from the government?"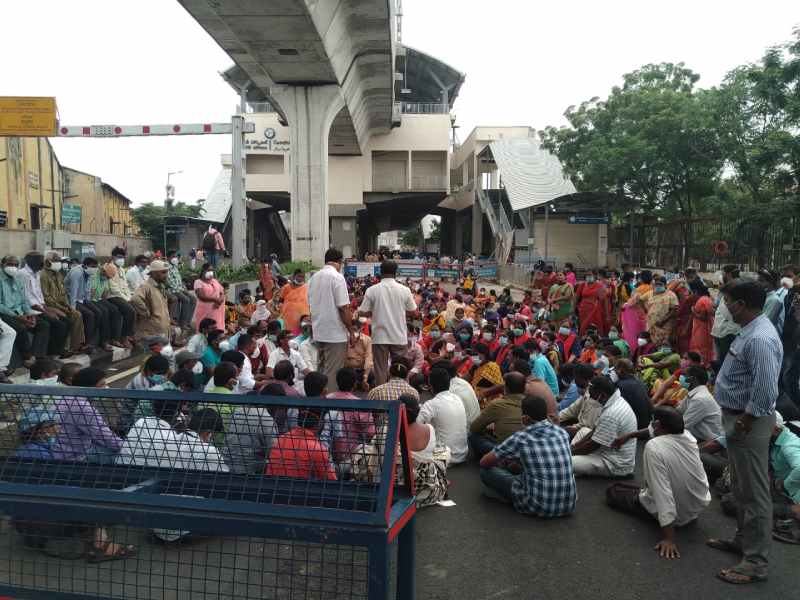 A paramedical staff, Venkat Naik, complained that even after working for 14 years he still does not have job security. "The very concept of outsourcing should be abolished. The Chief Minister had said that once the state is formed all outsourcing staff will be given permanent jobs. Andhra Pradesh has regularised the jobs of corporation staff. Why can't the same be done for us? We will call off our protest only if we get a written assurance from the government."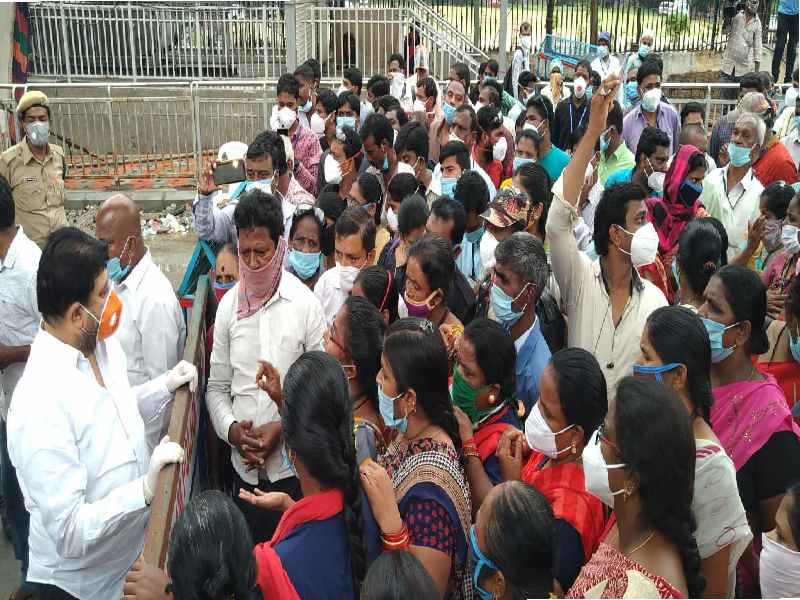 Meanwhile, the Telangana BJP MLC, Ramachandar Rao, visited the hospital to talk to the protesters and hear their demands. "The government should increase their salaries and understand that the nursing staff and class four employees don't want to protest amidst the pandemic. They are only demanding their rights. They have been working in Gandhi for many years. On behalf of the BJP we demand the government increase their salaries and understand the severity of the situation," he said.