Do you have frequent attacks of flu or infections? Worried about contracting a deadly disease like COVID-19? During the ongoing Pandemic, everyone is concerned about the wellbeing of themselves and their family. With newer microbes attacking our body each day, the only thing that can safeguard us in these difficult times is our natural immune system.
Experts suggest that following certain home remedies to boost immunity in adults is always a better option than chewing on vitamin pills and supplements. Along with strengthening your defense mechanism, these remedies can also improve your overall health and quality of life.
How to Boost Immunity Power Naturally:
Let us first understand some important tips and lifestyle changes to strengthen your immune system and fight potential diseases:
Eat a healthy balanced diet: Include plenty of naturally available fruits, vegetables, grains, nuts, dairy, etc. covering all your nutritional requirements to boost your immunity.
Maintain a healthy body weight: Being overweight or underweight can impact the immune response of your cells.
Exercise regularly: Physical workouts can improve blood circulation, slow down the release of stress hormones, and flush out the bacteria from lung ways.
Get Enough Sleep: Adults should sleep for atleast 7-8 hours a day to improve the functioning of your immune system. Poor sleeping habits may make the body susceptible to diseases.
Consume more Probiotics: Eating fermented foods that are rich in Probiotics can improve the gut flora of your digestive tract. This is very important for your immune system to differentiate healthy cells from foreign invasions.
Stay Hydrated: Drink at least 8-10 glasses of water per day for proper functioning of all your organs. Water is also essential to cleanse your body and eliminate toxins that harm the system.
Avoid Smoking or Alcohol: Smoking and alcohol can damage your organs iin the long run. They distort the normalcy of your immune system and in worse cases, trigger autoimmune diseases.
Maintain Personal Hygiene: Wash your hands regularly to avoid the microbes from entering our system. Maintain a clean environment to lessen the chances of diseases.
Top 7 Home Remedies to Increase Immunity in Adults:
Let us now look into some of the best natural remedies for boosting immunity:
1. Immunity-Boosting Masala Chai:
Indian masala chai is a wonderful home remedy for boosting immunity. Along with reviving your spirits, this tasty, hot beverage can strengthen your system and prevent many infections. The spices present in this drink like pepper, cinnamon, dry ginger, star anise, cardamom, tulsi leaves etc. can offer quick relief from cold, cough and body pains caused due to seasonal diseases.
Ingredients:
Dry Ginger Powder/ Grated Ginger – 1 tbsp
Peppercorns – 2
Cinnamon – 1 small stick
Cloves – 2
Star Anise – 1
Cardamom – 1
Dry Tulsi Leaves – 2
Skim Milk – 1 Cup
Honey – As per Taste
Tea Powder – 1 tbsp
Method:
Make a powder of all the spices mentioned in the ingredient list
Boil milk and tea powder
Add 1 tbsp of the Masala Chai mix
Add honey or palm sugar for taste
Serve it hot
NOTE: You can skip milk and have it as Masala black tea if you are vegan or lactose intolerant.
2. Turmeric, Lemon and Ginger Tea:
Another best home remedy to increase immunity in adults is this tasty and healthy drink. It is made with turmeric, lemon and ginger, which are all rich in antioxidants and anti-inflammatory agents. They help in fighting free radicals that damage healthy cells and reduce inflammation that lead to several diseases in the body. This tea can be particularly beneficial during cold weathers to fight symptoms of blocked nose, throat pain etc.
Ingredients:
Turmeric powder – ½ tbsp
Ginger Grated – 2 tbsp
Lemon – half slice
Honey – 1 tbsp (Optional)
Water – 2 cups
Method:
Add grated ginger to boiling water
Now add some turmeric powder and let it seep through
Turn off the heat and add lemon juice, honey
Serve it hot
3. Healthy Green Juice:
Green Juice is a popular immune-boosting drink that many health experts and gym-goers swear by. This plant-based beverage comprises fresh greens like lettuce, mint, coriander, and spinach, which cleanse your body and eliminate toxins. Other ingredients like Green Apple, Cucumber, Ginger, Lemon juice etc. provide a healthy dose of Vitamins like C, A, K, etc. which strengthen your immune syste,.
Ingredients:
Spinach Leaves – 1 Cup
Lettuce – ½ Cup
Mint Leaves – 1 Cup
Coriander – 1 Cup
Apple – 1 whole
Cucumber – ½ Cup chopped
Lemon – 2 tbsp
Black Salt – To Taste
Method:
Add all the ingredients to a juicer
Blend well and add some water if needed
Serve it immediately.
4. Golden Turmeric Milk:
Turmeric milk or Golden milk is considered to be an immunity-boosting elixir by ancient Indians. It can offer quick relief from the symptoms of cough, cold and throat infections. Also, the antioxidant and anti-inflammatory properties of this milk can improve the functionality of immune system and reduce the chances of catching diseases.
Ingredients:
Skim Milk or Vegan Milk – 1 Glass
Turmeric Powder – 1 tbsp
Ground Ginger Powder – ½ tbsp
Black Pepper Powder – ½ tbsp
Cinnamon Powder – ½ tbsp
Honey – for taste
Method:
Heat up some milk
Add all the ingredients except honey
Mix well until the color and flavour of milk changes
Do not boil if you are using vegan milk like almond, soy etc.
Add honey and Serve it hot.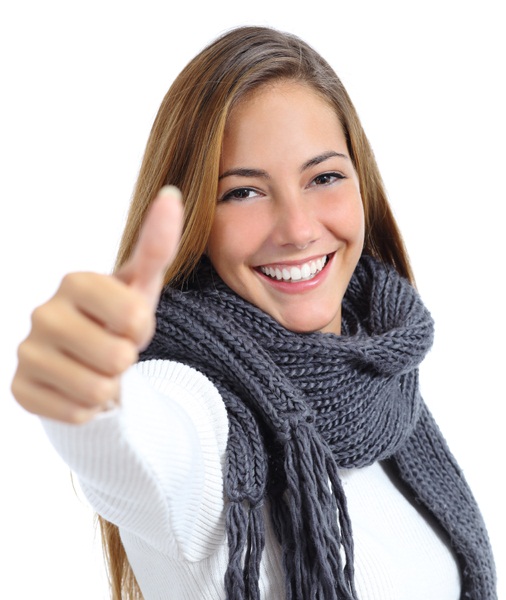 5. Spicy Vegetable Soup:
Nothing can beat the warmth and comfort offered by a bowl of hot, spicy soup. Especially when it is infused with the goodness of vegetables, the benefits get doubled! Vegetable soup offers many essential nutrients like vitamins and minerals which can strengthen your immune system. Ginger and garlic added to this soup can help in fighting germs that infect your body. If you a re non-vegetarian, you can also add chicken or seafood to this recipe.
Ingredients:
Olive Oil – 1 tbsp
Chopped Ginger – 1 tbsp
Chopped Garlic – 1 tbsp
Cut Vegetables – 1 Cup (Carrots, Cabbage, Mushrooms, Celery, Peas, Pumpkin etc.)
Bay Leaf – 1
Salt – To Taste
Ground Black Pepper – 1 tbsp
Lemon juice – 1 tbsp
Water
Method:
Heat up some olive oil in a deep bottomed pan
Sautee ginger and garlic
Add cut vegetables and saute well
Add some salt, pepper and bay lead
Pour the required amount of water
Bring it to a boil
Finish it off with some lemon juice
Serve it hot
6. South Indian Rasam:
South Indians simply cannot do without finishing a bowl of hot piping rasam with some rice. Rasam is a blend of different spices, tomato pulp and tamarind cooked into a thin broth. It is known for offering instant relief from blocked nose, headache, throat infections and even digestive problems. Many people believe that Rasam can work as an antidote for many viral infections by boosting your immune system.
Ingredients:
For Rasam Powder
Coriander Seeds – 2 tbsp
Cumin Seeds – 2 tbsp
Black Pepper – 2 tbsp
For the Main Method
Chopped Tomato – 1 Cup
Tamarind Pulp – 2 tbsp
Salt – To Taste
Coriander Leaves – 2 tbsp
Turmeric – ½ Tbsp
Oil – 2 tbsp
For Tempering
Garlic Cloves – 2-3
Asafoetida – 1 Pinch
Urad Dal – 1 tbsp
Mustard Seeds – ½ tbsp
Cumin Seeds – ½ tbsp
Curry Leaves – 5-6
Method:
Make a powder with the ingredients mentioned under "Rasam Powder"
Now heat up some oil
Add tomatoes, salt and turmeric
Cook until soft
Add tamarind pulp and 2 tbsp of Rasam Powder
Pour Water
Bring everything to boil
Now heat up some oil in a small pan
Add all the "tempering" ingredients
Once they are all roasted, add them to the hot rasam
Garnish with coriander leaves
NOTE: You can add cooked Toor dal if you wish to.
7. Ayurvedic Kashayam:
Ayurvedic Kashayam or Kadha is an Immunity boosting health tonic formulated by experts of Ayurveda. It contains many anti-microbial agents which fight bacteria and virus that enter your system. Drinking it warm can ease muscular pains, offer quick relief from cold and cough, and boost your digestive system.
Ingredients:
Black Peppers – 1tbsp
Coriander Seeds – 1 tbsp
Cumin Seeds – 1 tbsp
Dry Ginger – ½ tbsp
Turmeric – ½ tbsp
Fennel Seeds – 1 tbsp
Cardamom – 1-2 pods
Clove – 1
Palm sugar or Jaggery – 2 tbsp
Milk or Water – 1 Cup
Method:
Dry roast all the spices till they turn aromatic
Grind them into a powder
Now take a pan and add some milk or water
Add 1-2 tbsp of Kashayam powder
Bring to a boil
Add jaggery or palm sugar
Turn off the flame
Strain and serve it hot
We hope you give these 7 immunity-boosting home remedies for adults a try! Not only are they healthy, but very tasty when prepared in the right way. Drink them regularly and moderately to enjoy a happy and healthy life. Do you have any more such recipes that you think we should feature here? Please let us know!