Hyderabad: Hyderabad has been categorized as one among the top five districts with the highest load of COVID-19 patients in the country. According to the data provided by the Niti Aayog, Hyderabad, as a district, contributes to around 56 percent of the total cases in Telangana.
Meanwhile, in the case of Andhra Pradesh, Kurnool and Guntur districts account for 46 percent of the COVID-19 cases in the State.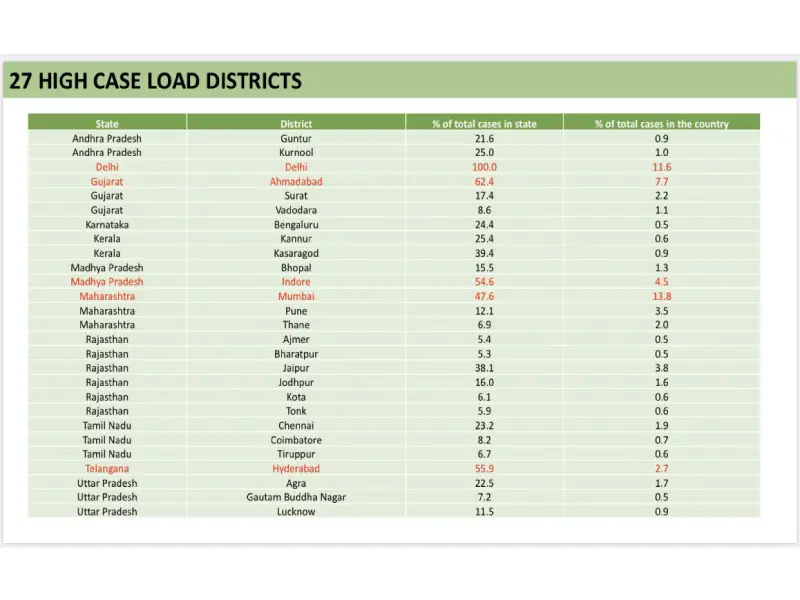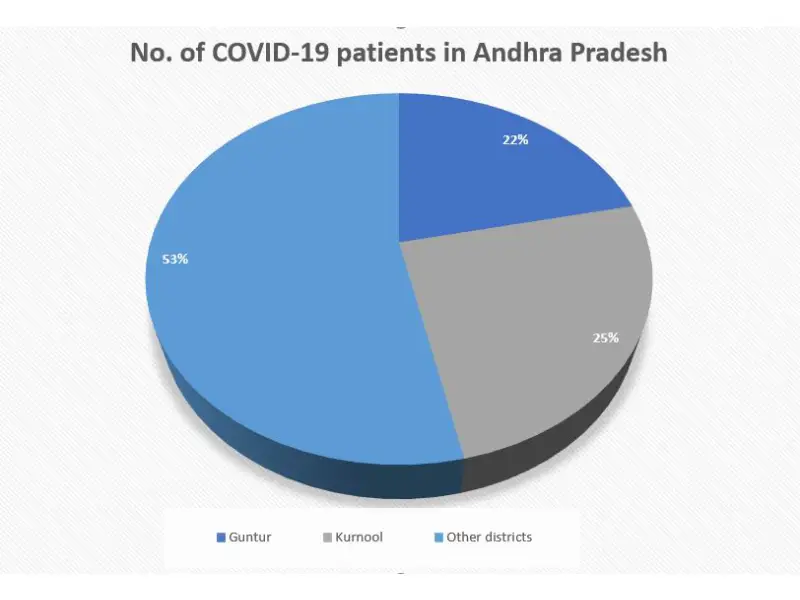 The data from Niti Ayog has listed 27 districts across the country as "high case load districts", including Guntur and Kurnool from Andhra and Hyderabad from Telangana. While Ahmedabad in Gujarat accounted for 62 percent of the total cases in Gujarat, Hyderabad came second contributing to 55 percent of cases in Telangana. Indore in Madhya Pradesh came third in the list accounting for 54 percent of the cases, while Mumbai contributed to 47 percent of the cases in Maharashtra.
The states and Union territories which have the most number of COVID-19 patients per district are Delhi, followed by Gujarat, Telangana, Madhya Pradesh and Maharashtra.
The 27 high case load districts of India where the battle against #Coronavirus is being fought through contact tracing, testing , isolation & treatment. We must win in these districts. Our ability to completely flatten the curve depends on our rapid success in these districts. pic.twitter.com/VArkgvroyl

— Amitabh Kant (@amitabhk87) April 24, 2020