K. Rajeshwar Rao: Meet the man who has given respectful burial to over 13,000 unclaimed bodies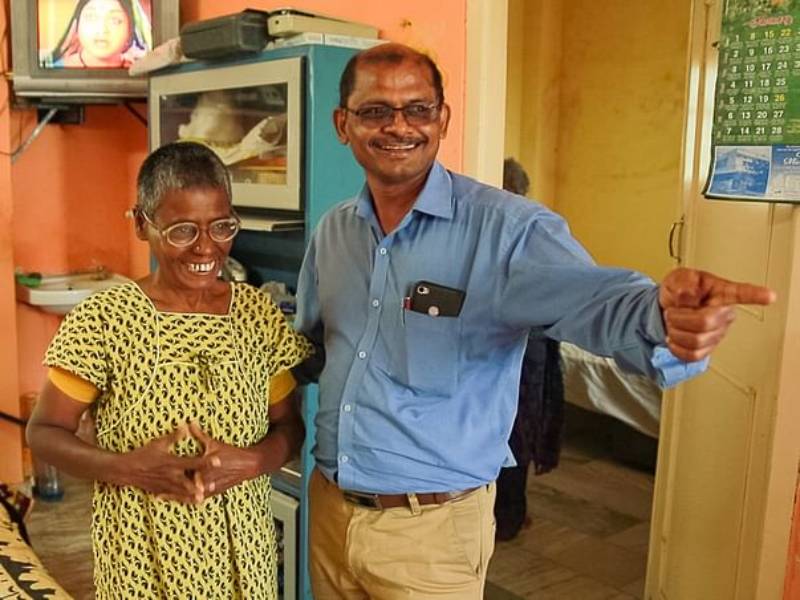 Hyderabad: Simhachalam was tested positive for coronavirus when he was admitted to Government General and Chest Hospital, Erragadda on June 25. He succumbed to the virus the next day with only a nurse by his side.
When the police did not find his relatives, the superintendent of the hospital contacted K Rajeshwar Rao, the founder of Satya Harishchandra Foundation. For the last 10 years, Rao's organization has been doing pioneering service by performing the last rites of unclaimed and unidentified bodies.
Soon after the SOS, the foundation performed the last rites of Simanchalam according to the Hindu rituals.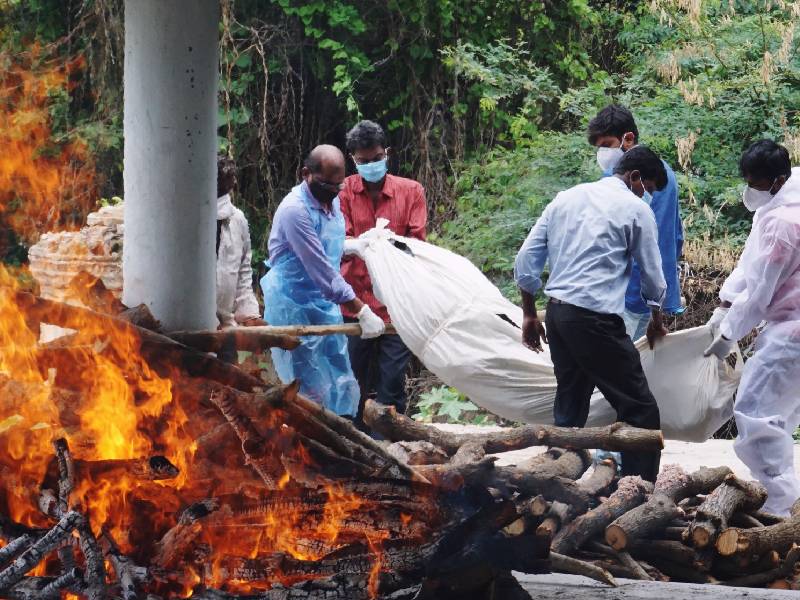 Members of Satya Harishchandra Foundation cremating the body /Photo: Priyali Dhingra
This is not an isolated case. Since 1994, K. Rajeshwar Rao's organization has been on a mission to give respect to the dead. It started with Rao visiting his father, who was a ward boy in Osmania General Hospital. He found that there were numerous unclaimed bodies lying in the morgue which had decomposed.
"One day I found people crying near the mortuary. They were enquiring about their missing family member who was on the list of unclaimed bodies. The family was in a dilemma on how to locate him since they were highly decomposed and had been lying in the morgue for 2-3 months. They could be identified only by DNA test," said Rao.
The situation pained Rao to the extent that he decided to dedicate his life to give respect to the dead.
Being a photo operator at Sun Color Lab located near Osmania General Hospital, he started photographing unknown bodies soon after they were sent to the morgue. He was making two sets of photos. One set of photographs were handed over to the police for record and another he was putting up on the wall of the morgue for identification by their relatives.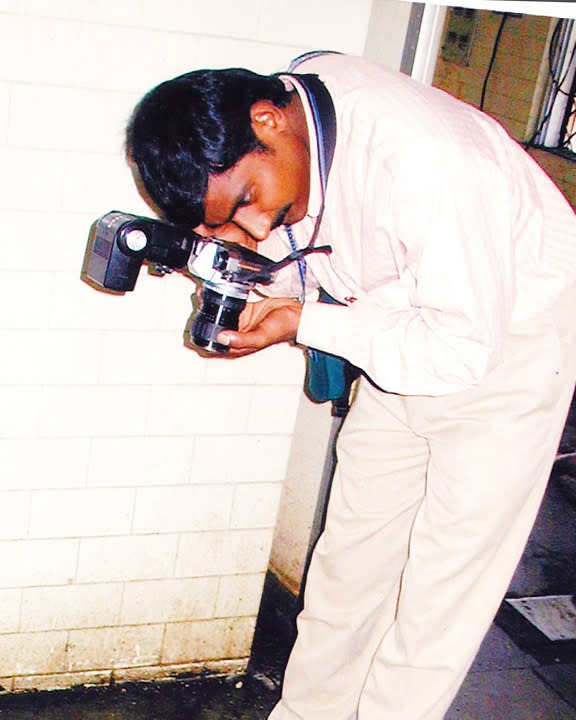 K Rajeshwar Rao
Rao used to spend half of his salary on this process. But the idea of putting pictures on the walls didn't work because they did not last long.
"I thought to maintain the album of such photographs which can be preserved even after the cremation for the convenience of their families. So, I started the Dead Bodies Photo Library beside the Afzalgunj Police Station with the consent of the police. I started showing the photographs of unknown and unclaimed dead bodies to the missing person's families," said Rao.
Police later used to send families of a missing person to him so that they could identify their loved ones from the photographs.
Rao was not satisfied with his service because only a few families were turning up for identification. Therefore, he sold his personal property for Rs six lakhs in 2004 to set up an office so that people could come and identify their dear ones. "I registered the organization under society act," he said.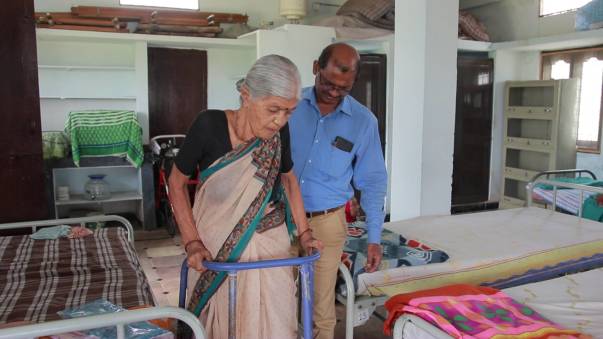 After 2011, the organization started photographing unknown patients who land in hospitals on daily basis. "Even these photographs are uploaded on the website. If unknown patients still remain unclaimed even after the completion of treatment, then they are relocated to the Destitute Welfare Center," said K Bhargavi, Secretary, Satya Harischandra Foundation.
Sample this: In 2018, Ramana was admitted to Osmania General Hospital after she was assaulted and abandoned by her husband. Ramana had a daughter back home but she did not know her whereabouts.
After seeing her condition, doctors contacted Satya Harischandra Foundation. After recovery, she was shifted to an old age home. During a walk in the home, she saw a woman from her village. The woman didn't recognize her at the first sight. But, she asked her to inform her family. Later the woman informed Ramana's sister.
"Later Ramana's sister approached us. She told us that they have lodged a missing report in the police. We informed the Meerpet police station. After the legal process, she was handed over to her family," said K. Bhargavi.
Satya Harishchandra Foundation stands as a repository of information about unknown bodies and unknown patients. The foundation preserves the data of unclaimed bodies even after the cremation.
"If relatives identify the body, he or she is handed over to them. If an unclaimed dead body is traced after the cremation, then the cremation certificate is issued so that family can apply for a death certificate, to claim benefits like insurance, pensions, and scholarship, etc. If families identify unknown patients, they are handed over to them after legal formalities," said K Bhargavi.
To date, the organization has collected around 13,500 photographs of people who were abandoned by the family or are in the hospital and given a burial to over 13,000 bodies. Every week the foundation performs last rites of two to three bodies. "This organization has been at the forefront of serving people. And K Rajeshwar Rao is the guiding light who wants to give dignity to dead," said K Bhargavi.
Satya Harishchandra Foundation is doing a crowdfunding campaign with Milaap to raise funds for the organisation.