Fact Check: Letter claiming TikToker Anusha Vundavalli will handle TDP's social media is fake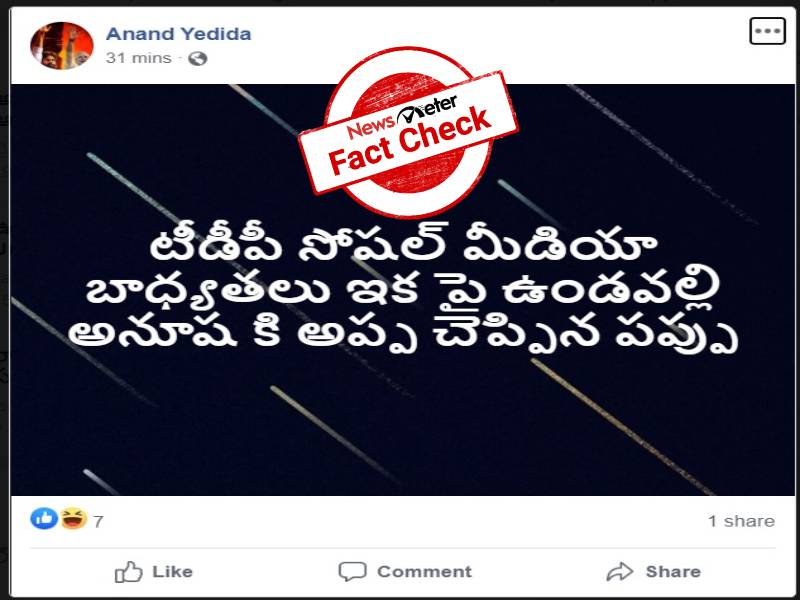 Hyderabad: An open letter claiming that TikTok influencer Anusha Vundavalli has been appointed as TDP's social media is doing the rounds of various social media platforms.
A letter, dated 11 June 2020, is signed by the party's general secretary Nara Lokesh.
The letter, addressed to the people of Andhra Pradesh, states that some people who enjoyed the benefits when the party was in government are now leaving the TDP and they should be given a fitting reply.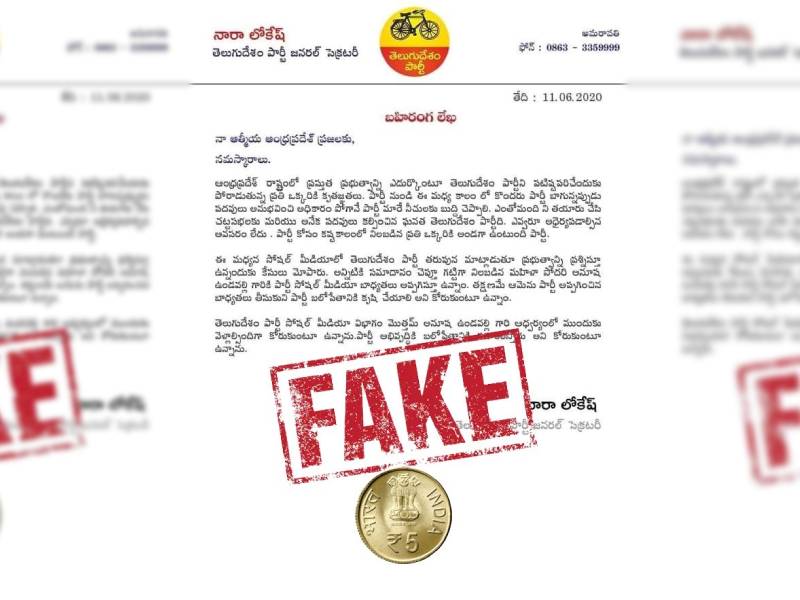 "We are happy to announce that a person fighting for the TDP on social media platforms, Anusha Vundavalli, will handle the social media of
Telugu Desam Party from now. We hope this will lead to the party's advancement," the letter claims.
Many Facebook users have also shared the message.
Fact Check:
The above claim is FALSE.
The TDP general secretary, Nara Lokesh, has rubbished the claims and tweeted that the letter has been fabricated and he has made no such announcement.
Anusha Vundavalli, who is a TDP supporter but has no official position in the party, also shared the viral letter and refuted the claims.
Therefore, the claim that Anusha Vundavalli has been appointed to head TDP's social media unit is FALSE.
Claim Review :
Letter claiming TikToker Anusha Vundavalli will handle TDPs social media
Claimed By :
Social Media Users