Hyderabad: The Ministry of Home Affairs announced extension of lockdown by two more weeks from effect of May 4. The lockdown will now last till May 18, the order said.
In the statement released by Home Affairs ministry on May 1st it stated that, "Lockdown measures had led to significant gains in the COVID-19 situation in the country hence the government is extending the lockdown."
According to the Union Ministry of Health and Familly welfare there are 130 red zones in the country with all metropolitian cities Mumbai, Delhi, Kolkata, Hyderabad, Chennai, Bangalore and Ahmedabad falling under the category.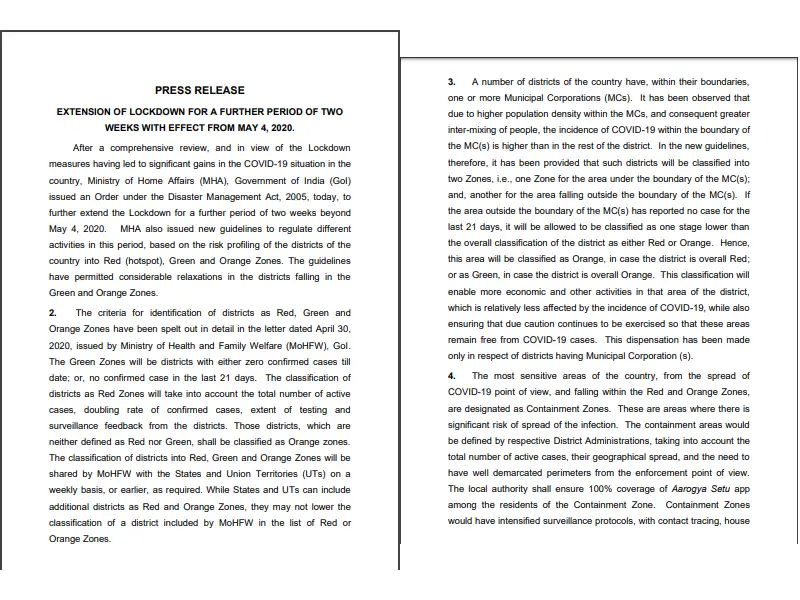 The ministry had also announced that there will be partial lockdown in districts marked as orange and green zones.
Orange Zone are districts which have not seen any new cases in the last 14 days, while green zones All the non-infected districts or districts which haven't reported any new case in the past 28 days, said the Union Health Ministry. Orange and green zones can expect few relaxations in lockdown norms on May 4.
Under the new guidelines, a limited number of activities will remain prohibited throughout the country, irrespective of the Zone. These include travel by air, rail, metro and inter-State movement by road; running of schools, colleges, and other educational and training/ coaching institutions; hospitality services, including hotels and restaurants; places of large public gatherings, such as cinema halls, malls, gymnasiums, sports complexes etc; social, political, cultural and other kinds of gatherings; and, religious places/ places of worship for public. However, movement of persons by air, rail and road is allowed for select purposes, and for purposes as permitted by MHA.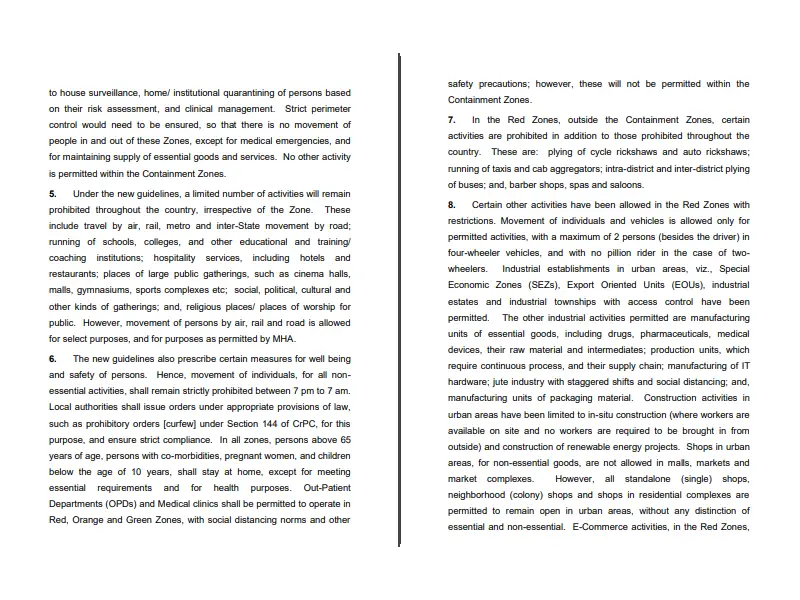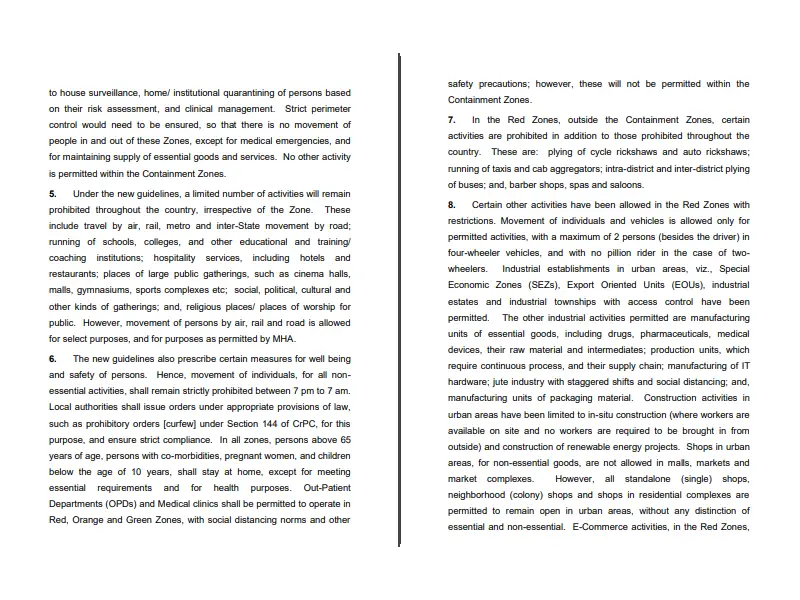 As of May 1, 6pm, India has registered a total of 35363 coronavirus cases, with Maharashtra contributing to the 30% if total cases.