Hyderabad: The Ministry of Home Minister has issued a fresh order allowing movement of persons by train. They include, migrant workers, pilgrims, tourists, students and other persons.
In an official statement issued on May 1st, the MHA said, " Movement of persons, stranded at different places, is allowed by special trains to be operated by the ministry of Railways. The ministry will designate a nodal officer for coordinating with the state governments for their movement. Railway authorities will issue detailed guidelines for the sale of tickets , and for social distancing and other safety measures to be observed at train stations, train platforms and within the trains'.
Meanwhile, On May 1st,around 1,225 migrant workers of Jharkhand stuck in Telangana boarded trains to their native place, amid Covid-19 lockdown. The Telangana government has initiated this special one-off train service.
The first batch of migrant labourers boarded the special train from Lingampally station of Hyderabad and will be dropped at Hatia in Jharkhand.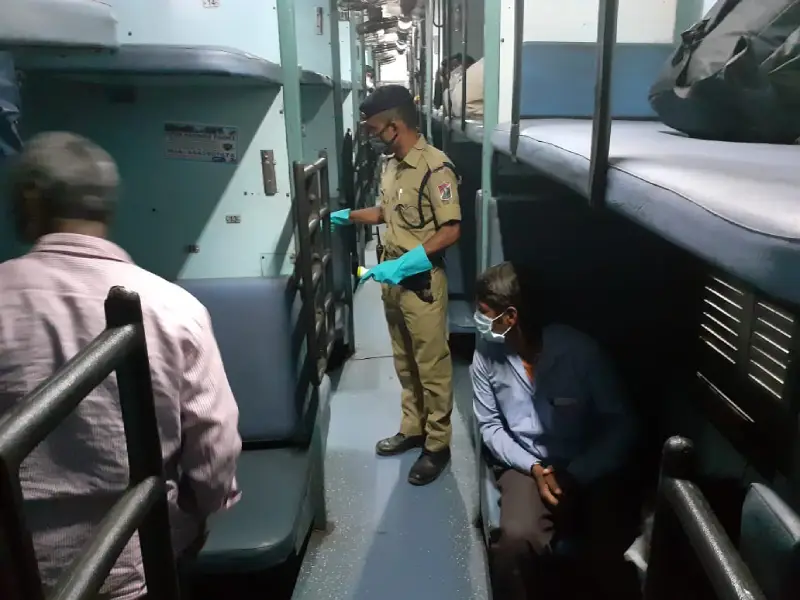 The migrant labourers from different parts of Telangana were brought to the station in 56 buses. The railway officials stated that before bringing the migrants they barricaded the station and deployed adequate Railway Police Force (RPF) and local police to guard the station to prevent entry of unauthorised persons