Telangana: Moved by the plight of tribals, a constable shelled out his salary to feed 35 families facing starvation at Hanmanpally village .
Posted at Dhanwada police station in Mahbub Nagar district of Telangana, Constable Lingam has adopted the entire Hanmanpally village.
Located in Kosgi Mandal, the village houses 35 families and a majority of them are without ration cards. As a result, they are not eligible for ration and financial aid provided by the government.
Most of the villagers are working as daily wage laborers. Post Corona lockdown, all of them have been rendered jobless leaving them on the verge of starvation.
Shaken by their struggle, Lingam shelled out his salary and fed 35 families. The cop donated 4kg rice, one kg dal, 1-liter oil, 2 kgs tomatoes, and 1 kg onion to each of 36 households.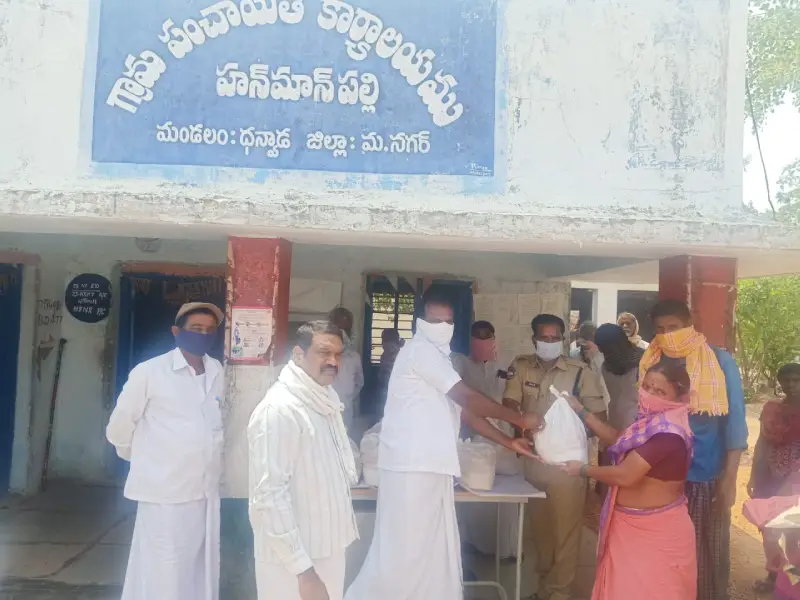 "The lockdown has affected 1300 people in Hanmanpally village. While on duty, I found many asking for food and ration. I could not sleep after seeing their plight. So I decided to contribute my salary and feed the village," he said.
Lingam's brother is an agriculturalist and two other cousins are serving in the Indian Army.
" I met Sarpanch Govinda Naik and sought the list of villagers who are without ration cards. Later I donated the food items to 35 families," he said.