Hyderabad: The sleuths of CCS, LB Nagar team, along with Meerpet police of Rachakonda Police Commissionerate, within a short time apprehended a robbery offender under suspicious circumstances on the outskirts of Gurramguda.
The accused, 28-year-old Maram Achi Reddy, is an MBA graduate and has been working as a collection boy in Sri Sai Charana Paper Mills Pvt. Ltd at Kapugallu in Kodada area of Suryapet district for the last six months.
According to the Rachakonda police, the owner of the company, Tirupathi Reddy, is a close relative to the offender. Trusting him, Reddy appointed him as accountant-cum-collection boy. In March, this year, the accused, Maram Achi Reddy, came to Hyderabad for collection and collected Rs 10 lakh from different agents.
At that time itself, seeing the large amount of money, the accused planned to rob it of his personal use. Due to Covid-19 lockdown during the last two months, he has not visited Hyderabad.
"The offender has an affair with a girl who is facing serious health problems. He does not have sufficient money to spend on her treatment. Seeing the money, he hatched a plan and created a robbery drama," the Rachakonda police said.
On May 25, the accused came to Hyderabad as usual to IDPL Balanagar and collected Rs 6 lakh from one Shiva Kumar and after that he went to Amberpet and collected Rs 2.5 lakh from one Ravi Shankar and put it in his bag. Later, he came to Raja Reddy Company at Gurramguda and collected Rs 26,500 from Raja Reddy and he put that amount in the pocket of his trousers. At that time, Raja Reddy offered to drop the offender at LB Nagar but the latter rejected it.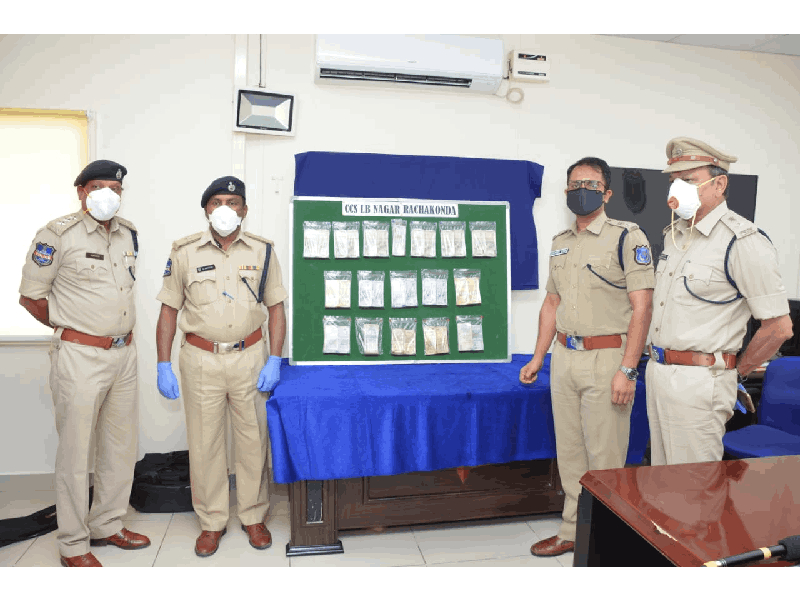 "After that, as per his plan, the offender proceeded to Gurramguda and kept the collection amount in a plastic cover and hid it in the bushes. Later, he created a theft incident and related the same to his uncle, Bejjam Tirupathi Reddy and also to Raja Reddy.
He also informed the police about the theft through Dial 100. After that, the offender and Raja Reddy went to Meerpet PS and lodged a complaint about the theft," explained the Rachakonda police.
Under the direct supervision of Commissioner of Police Mahesh M Bhagwat, the sleuths of CCS recovered Rs 8,51,950 within a short time.
"The CCS LB Nagar team swung into action on time after receiving information from the sources and apprehended the offender. During interrogation, he revealed his details and confessed the crime," the police said.